Are you sick of sorting laundry. Does laundry take up way to much of your time? As a Purex Insider I get to share the scoop with you guys about a brand new Purex product that has changed all the laundry rules. That's right all the rules today we're going to chat about the
NEW Purex No Sort for Colors
laundry detergent.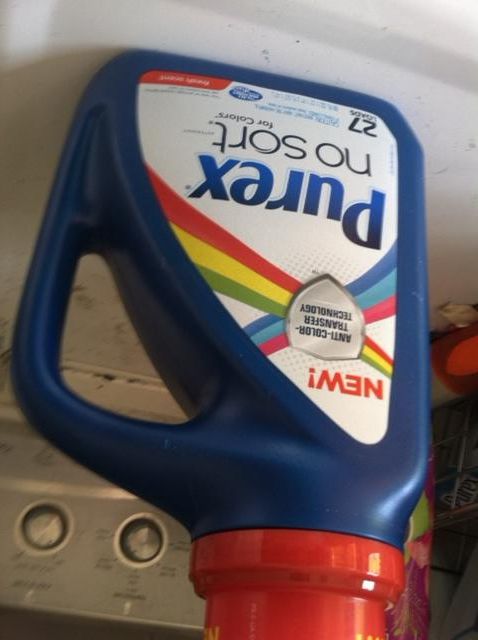 As a mom of three busy kids I have mountains of laundry and more mountains each week. I seriously question where it all comes from and how they go through so many clothes in a week. Regardless the mountains are always present. I've also had quite a few laundry mishap over the years. Accidentally turning my sons white baseball jersey pink , not to mention socks and underwear. It's always fun to mess up an entire load of laundry . Yes, I've done that one turned everything in the wash pink oopsie. The New Purex No Sort for colors detergent is the latest laundry innovation designed to simply your daily laundry routine. If you heard this you said, "how?" So KEEP on READING friends because I'm going to share the how.
See that cup of liquid laundry detergent? That is the Purex No Sort laundry detergent. This detergent features a break through technology which traps loose dyes in the wash and reduces color bleeding. Cool right? That is right this detergent reduces color bleeding accidents in your mixed color loads leaving your clothes both bright and clean.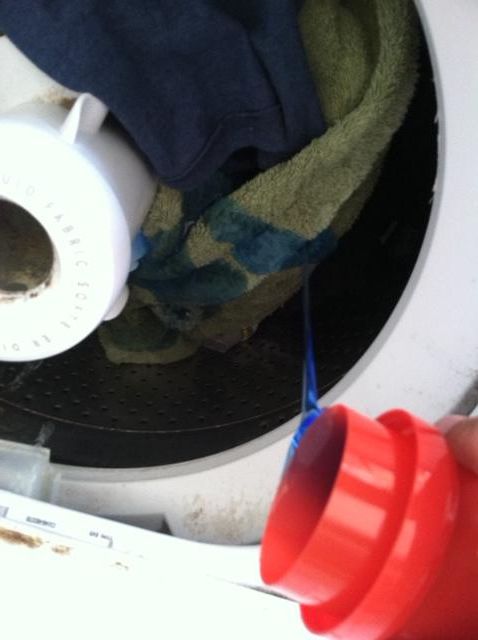 Here we are giving it a try. That load of laundry is definitely not sorted it has a little bit of everything in it. Ever just toss everything you can get in a load in to get the job done faster? Yeah, that is me. Now Purex does stress this new laundry detergent is not a miracle worker. They strongly recommend that you follow the directions and wash strongly colored fabrics or pieces of clothing at least 5 times before doing a mixed color load. What did I think exactly? Well that load of laundry had several pieces of red clothing in it . You all know how red can fade. It also had my white socks, a bra and some white t-shirt right along with some red socks, red baseball jersey , jeans and a towel. Told you it was a mixed load. Nothing faded on them they all came out as good as they went in. So thanks Purex this Insider was one happy lady with the new
Purex No Sort Laundry detergent
. I look forward to changing the rules at the Whitehead's and getting the laundry done maybe a little faster. I told you we always have mountains.
Want to try it ? Purex Has the Rules have changed Sweepstakes going strong.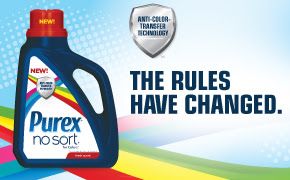 NEW Anti-Color-Transfer Technology™ helps keep dyes from transferring onto other fabrics in the wash. Enter for your chance to WIN $1,000 & a year's supply of this game-changing NEW detergent, so you can avoid extra laundry loads.
Enter Sweepstakes Here
and we have a
Coupon GIVEAWAY
! 1 Living at the Whiteheads Zoo Reader will win 2 manufacturer coupons for Free bottles of Purex No Sort all you have to do is fill out the rafflecopter entry form for a chance to Win them. Good Luck! (US Only)
a Rafflecopter giveaway
"As a
Purex Insider the Purex brand provided me with a sample of Purex No Sort for Colors detergent in exchange for an honest product review. All the opinions expressed in this review are my own. "