School projects don't you love them? Or maybe not. I know that in the past for me school projects have arrived on our to do list at the worse possible times. Some of them have been really fun to create and work on the kids though. Our least favorite school experiences would revolve around the science projects. We totally dread them. I am convinced they were designed as a way for kids to torture their parents. ( If you love these projects do forgive me. I have just not had a positive experience with them.) Today we'ere going to talk about how to build a crater cake.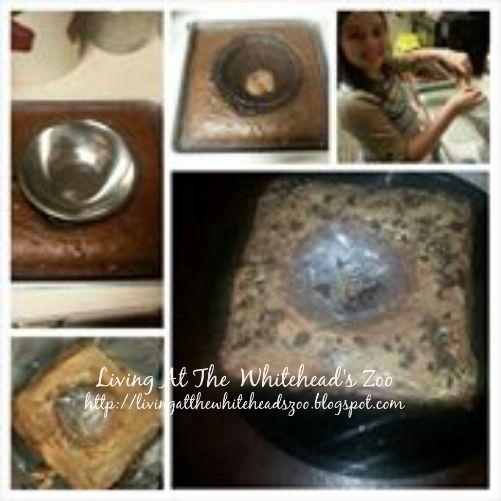 Miss E's school project was to make a crater. We brainstormed and decided to make the crater in the form of a cake. That way the class could eat it after her presentation.
To make a crater cake you will need a bowl that can go in the oven and a square cake pan. Mix up your regular cake mix and pour it in the pan. Placing the bowl in the center for the cake to cook around.
Crushed up graham cracker and crumbs to make it look like dirt and rocks. Use silver edibile dusting powder for the crater. Ice the cake with chocolate frosting mixed with white cream cheese frosting to get different shades of brown, yellow, and orange.
Miss E. had a great time recreating and eating this project up. Her favorite part was putting the crumbs on the cake.