What will you do with all of those leftover Easter eggs? My kids love to dye eggs , but not one of them likes to eat them. We always have piles of eggs leftover after the big day. So, what can you do? Make egg salad for lunches the next week of course. Here is a really easy egg salad recipe that we enjoy. And if you have leftover ham you can add that in too. It gives it a twist and makes it even better. We rarely have ham leftovers though. Everyone likes ham in this house.
Easy Egg Salad Recipe
6-7 hard boiled eggs (you can do more If you'd like you just may need to add extra mayo)
4-5 large tablespoons of mayonnaise
3 tablespoons of relish
1 tablespoon of spicy mustard
salt and pepper to taste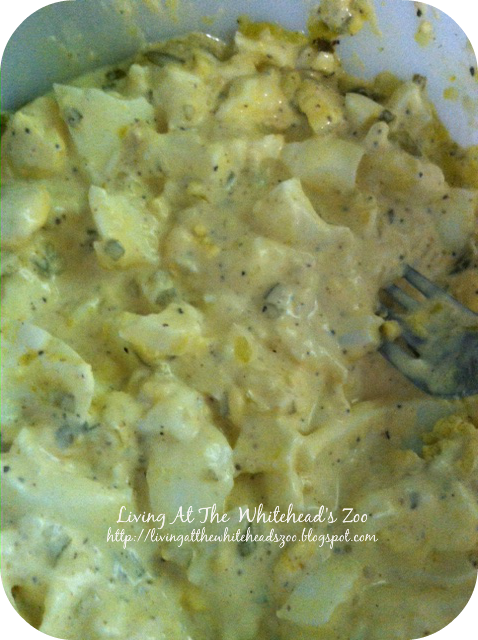 What do you do? I just use a fork to slice up my eggs a bit. You can cut them up mash them up as you can see from the photo I leave mine kind of chunky. Then mix in all of your other ingredients.
Serve it up on toasted bread, a croissant or bun. Today we're having ours on honey wheat toast.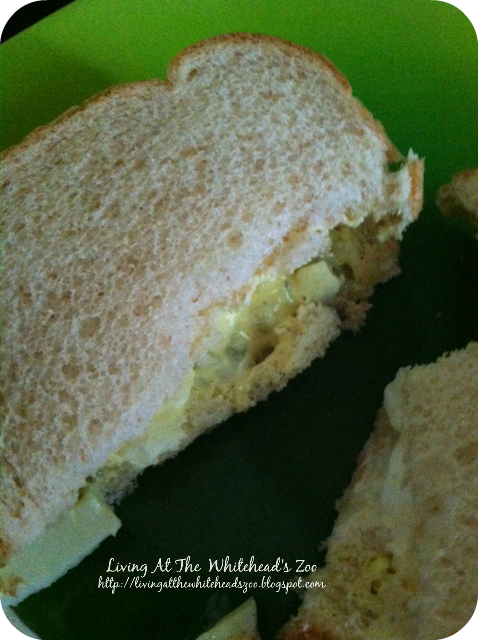 If you would like to add your leftover Easter ham you can do it in a couple of ways. Dice it up and add it into the egg salad. That is how I like it . Or add a couple of slices of ham to your bread or roll and then top it with a nice spoon of egg salad. Anyway you do it I'm sure it will be great and you'll be using up what you have on hand.
Hope you guys have a great Easter!