"Living at the Whitehead's Zoo received complimentary Dial products to facilitate an honest review. All opinions shared below are our own."
I work with preschoolers all day long. One thing you'll find in a classroom there is an endless supply of germs. Hand washing is an important part of our daily routine.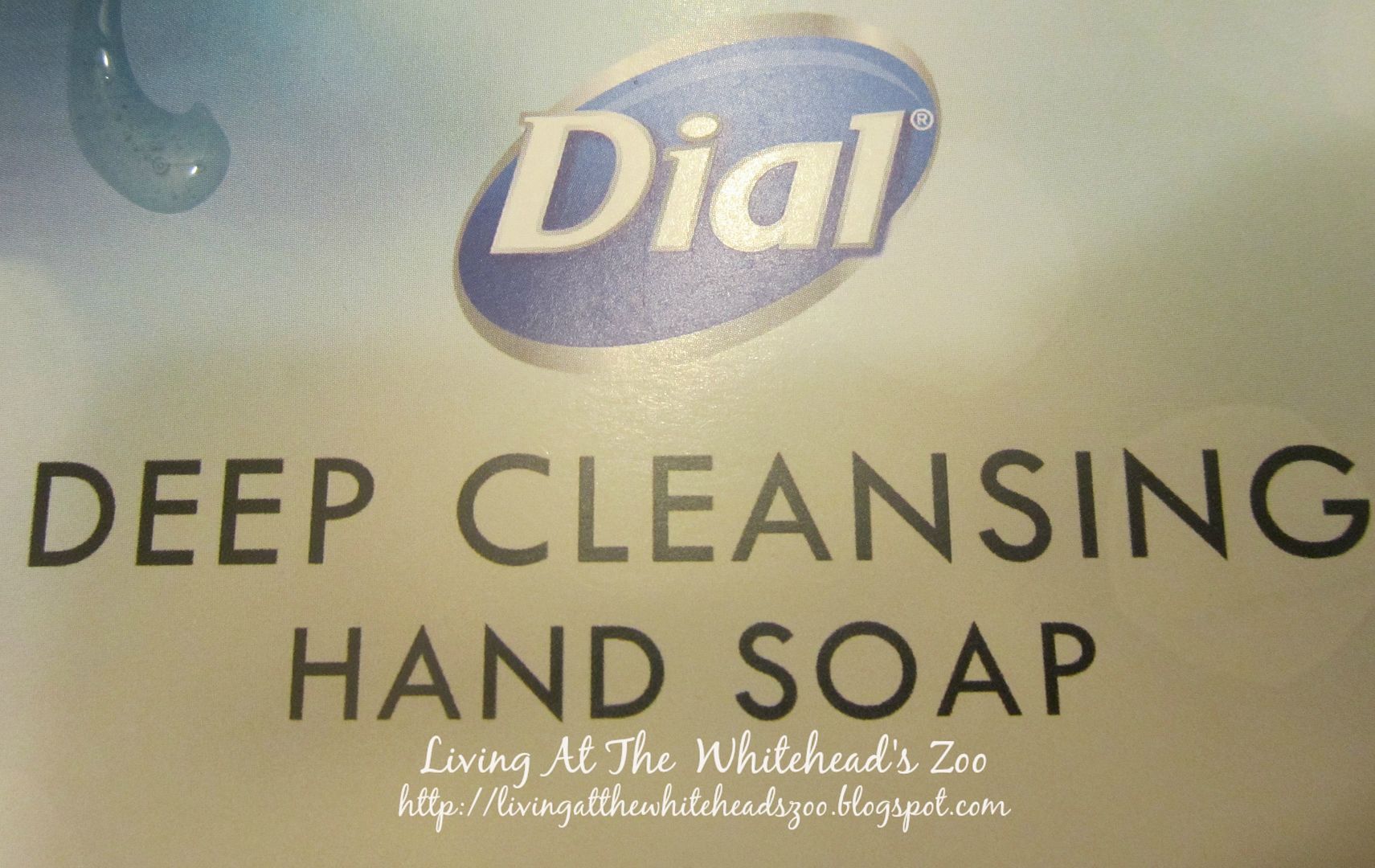 How to teach children to wash their hands :
We sing a song "this is the way we wash our hands wash our hands wash our hands
This is the way we wash our hands to get them clean today "~ the kids love it.
Here are some
easy steps
to go over with children to get them use to washing their hands.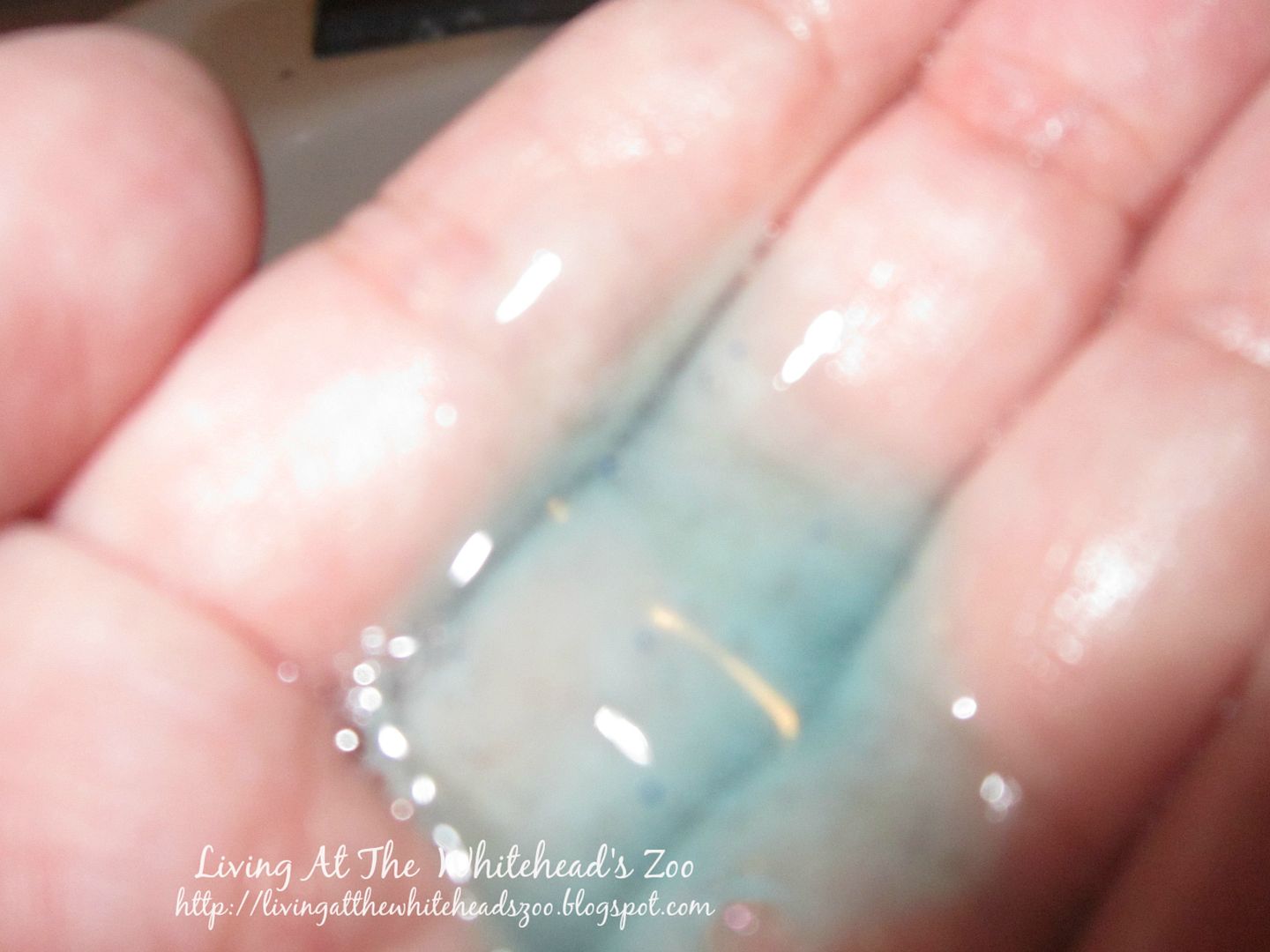 (Phoro on Left Dial Deep Cleansing Water Blossoms on Right Dial Deep Cleansing Coconut Lime Verbena)
1. turn on the tap water (warm if possible)
2. A squirt of soap and then rub your hands together to get a nice lather. (begin singing)
3. When they get to the end of the song it is time to rinse them and dry them off.
4. Use your paper towel to turn the faucet off, open the bathroom door, and then throw it in the garbage.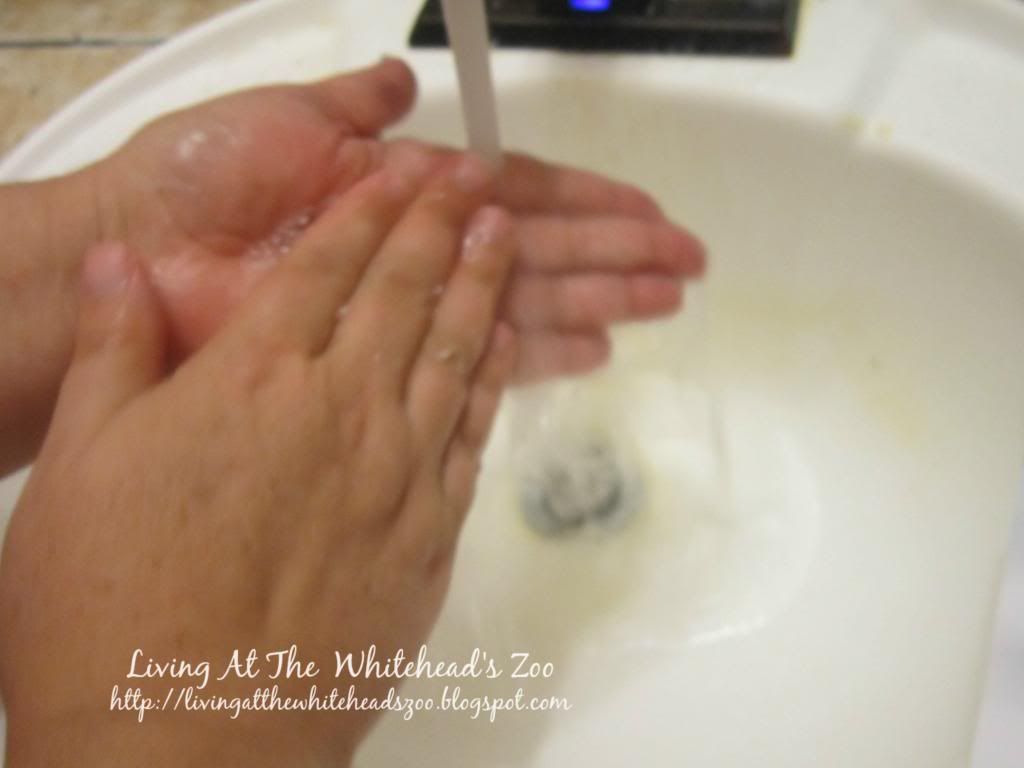 Easy Steps and kids love to sing a song!
What do we think of the New Dial Deep Cleansing Soap?
I received two bottles of hand soap to try and they both smell amazing. The scent alone definitely adds a sense of luxury to your every day hand washing. We reviewed the coconut lime verbena and water blossoms
premium soap
. I can't say enough about these two great scents. I'd have to say my favorite is the lime but they are both really great. I would purchase either one for the smell alone.
Luckily this family soap has more to offer than smell though. I feel good about using the new dial on my family. It has Micro-scrubber action which is great for deep cleansing. Having kids and being around kids I want a soap that does its job and helps rid us of germs.
Not only is the new Dial smelling great and deep cleansing soap. It also very moisturizing. This hand soap left my hands feeling so refreshed and soft. (thumbs up to Dial)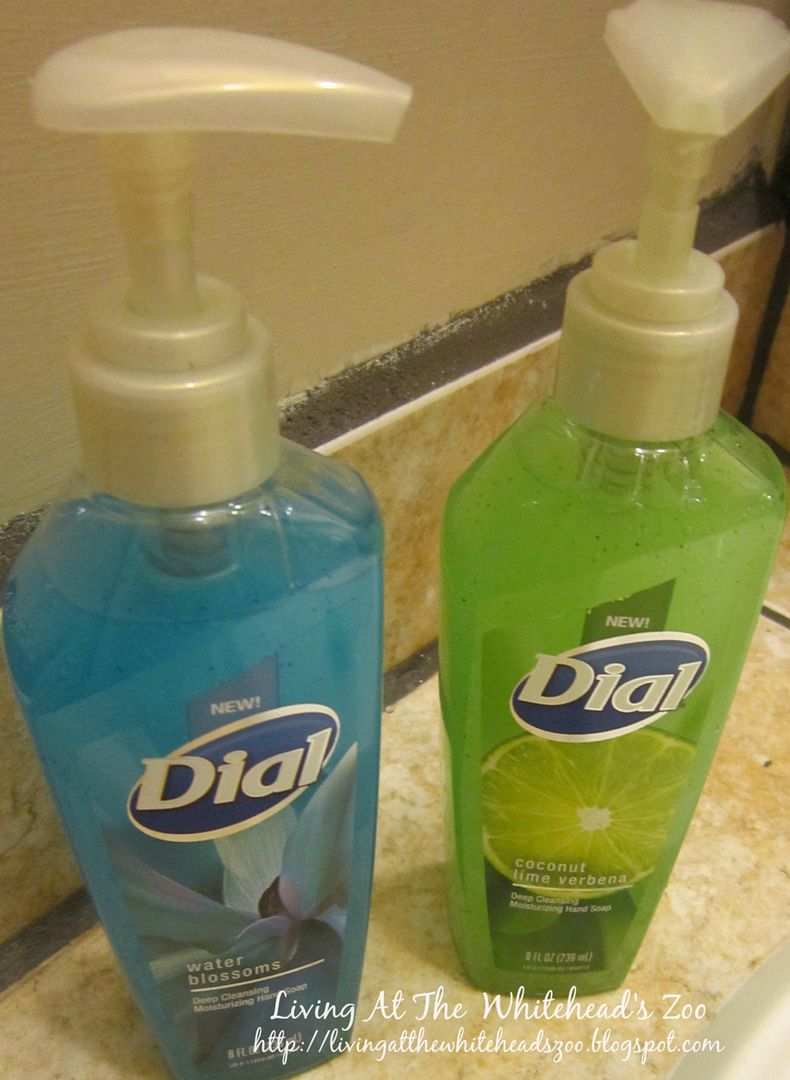 WIN IT :
Now would you like to try the new Dial Soap for FREE? We're going to giveaway 2- Free product coupons for one lucky winner. All you have to do is enter the giveaway entry form below. Good Luck. (Open to US only) Contest will close 3/ 22 at 12 am EST.
a Rafflecopter giveaway
Here is a little video of me chatting with you about the new Dial Deep Cleansing Hand Soap .