Putting Edge Glow in the Dark Mini Golf and Arcades
"This is a sponsored post. As a member of the US Family Guide I have received product samples for sharing information about the company below and the products offered at Putting Edge."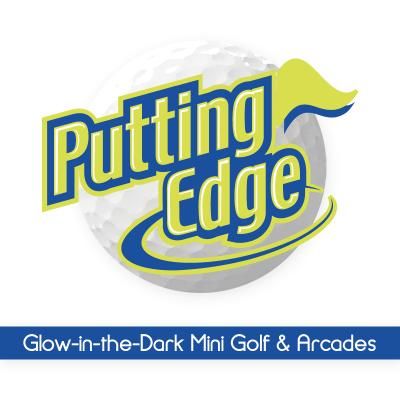 The kids and I all love to travel and do activities together. One activity that always pleases everyone in the crowd is put put golf. Now , when I heard about Putting Edge I knew this would be a place that my kids will LOVE. It is glow in the dark mini golf. How Cool is that? We say it sounds very cool. The only down side for my family is the closest Putting Edge is a couple of hours away from us.
Looking for excitement? Craving entertainment? Take a break from reality and enter a new dimension of fun in the ultimate 18 hole indoor glow-in-the-dark mini golf experience at Putting Edge. Whether six or sixty, male or female, from the moment you walk through the front door, you have left the real world and have entered a world full of fun, imagination, and activity. The holes are as challenging as they are fun. Perfect for quality family time, a night out with friends, corporate functions, birthday parties and more, the possibilities are endless. Book your tee-time today and don't forget to visit us online at www.PuttingEdge.com.
Save $2 off your visit at Putting Edge Glow in the Dark Mini Golf and Arcades!
http://usfamilycoupons.com/coupon.php?regionid=75&bid=5255&dealid=228
I am super excited to tell you I will be giving away four passes to Putting Edge for one lucky readers family to enjoy. We will be sharing that contest soon so be on the look out!
a Rafflecopter giveaway
Open to US/Canada only Contest closes 3/31/2014.