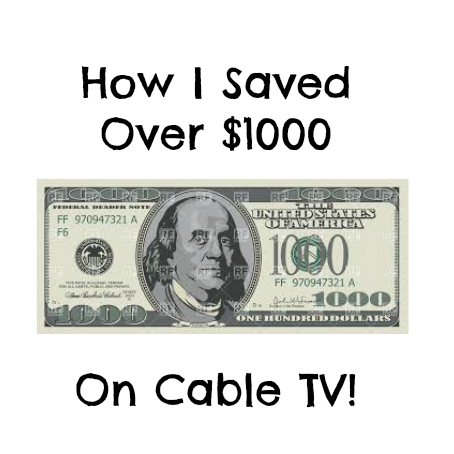 If you have followed me for a while you know that we moved this past fall. One of the things I changed when we moved was our TV service. I did not move over our satellite or cable services. Instead I purchased A
Roku 2 XD Streaming Player 1080p refurbished with FREE HDMI cable
from Amazon. I was undecided on how this would work for my family but with the move and doing serious budget changes it was a good time to see. I was hoping to seriously reduce our cable bill for television services. I bought just the one to see what everyone thought and hooked it to the living room TV. Now if you wanted to you could move it from TV to TV it is fairly easy to hook up.
I began with just the one Roku. Then my son has a playstation 3 so he used that as his streaming player. My daughter decided to add the
Roku 3 Streaming Media Player
to her room. So, we all ended up with our own device.
I have subscribed to :
Amazon Prime which is $79 yearly
Netflix which is $7.99 a month
and I just recently added Hulu Plus which is $7.99 a month
I was originally concerned would there be enough for us to watch. The one who complained the most was my oldest son . He wanted more sports channels and fussed before he gave it a real chance. He has since came around. Personally I have found that I can watch more TV and I enjoy it so much better. I am totally spoiled by my Roku. I love no commercials and being able to watch a season of a show straight through. Or multiple seasons in a row it is awesome. I also find that I watch more of a variety of shows. You know how you'll have a favorite show when the new season begins but the show on the other channel looks like it is really good to. Now I will watch both and watch them on whatever nights I want to or every night you never know. I was worried my preschooler would not have options but that is just not the case. He has Jake the Pirate, Curious George all of his favorites and then some. There is also such a huge selection of children's movies he has not once missed our old service.
I was originally paying $120 for our television service. That is a total of $1440 a year. Ouch I can not believe we paid that much for TV.
This year I paid :
$55 roku 2 player
$99 Roku 3 player
$79 amazon prime
$95.88 12 months Netflix
$55.93 7 months HuluPlus
for a total of $384.76 and that is with my 2 Roku boxes. That is a total savings of $1055.24. I am more than thrilled with my savings! I plan on continuing to use my Roku. I am very pleased with the quality and quantity of entertainment it provides. I have even gotten my parents hooked. I am thrilled that I was able to cut our cable costs and am still happy with the shows we have to watch. Roku was an excellent option for my family.
"This post does contain affiliate links. Click on them and make a purchase or subscription and I may receive a commission or free service. Even so this is my honest opinion about services I purchased myself."