What could be greener than Kermit? I just loved this photo of this guy and had to share with you guys and wish you all a fabulous St.Patrick's Day. Have fun and don't get pinched.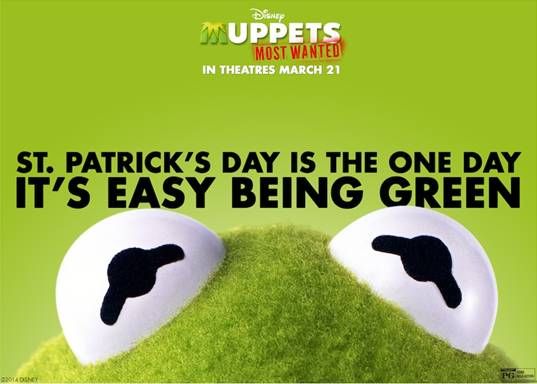 MUPPETS MOST WANTED
opens in theaters everywhere on

March 21st

!
What are you doing to celebrate St.Patrick's Day?