"This post was sponsored by the US Family Guide and Everglade AirBoat Tours Holiday Park. We are being provided with passes for sharing."
This past summer I had two teenage boys most every day. They fished and then they fished some more , they asked can we go fishing again and again. All the gator shows, survival shows, fishing shows you guessed it we watched them, discussed them , laughed with them. One of the things the boys wanted to do was an Airboat tour. We had a great time on our Airboat Adventure and that's why I'm happy to share today more information on
Everglades Holiday Park AirBoat Tours and The Gator Boys
!
Everglades Airboat Tours and The Gator Boys! Everglades Holiday Park is home to the Gator Boys of Animal Planet fame. That's right, most episodes are filmed right here in our world-famous Everglades park filled with Alligators! There's a good chance that while you're here visiting, you'll see the Gator Boys filming. You might even get to meet one of the stars of the show! Yes, you've come to the right place if you're a Gator Boys fan, as we're their official home in the Everglades! Come on down to visit them here!
Limited time offer - SAVE $4 Off Adult and $2 Off Child Airboat Tour Ticket - Everglades Holiday Park -- home of the #GatorBoys #evergladeholpk
http://usfamilycoupons.com/coupon.php?regionid=75&bid=6502&dealid=1562 #usfg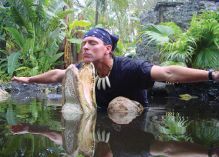 Sign up for our Kids Fishing tournament on March 22nd! You could win prizes and have fun outdoors with other kids while learning about fishing here in the Everglades. It will be a real blast! Head over to www.GatorKidsClub.com and get all the details including the registration link. Let's go fishing!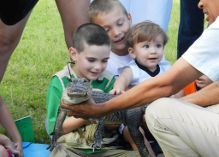 Connect ON ~
Facebook
/
Twitter
/
Pinterest
/
Website