March 1st is National Peanut Butter Lover's Day. Did you know this? I have to say we do love peanut butter in the Whitehead Family. We thought it would be fun to share some of our favorite recipes that use peanut butter as an ingredient. Peanut butter is a staple in our house. The boys both live off of Jif peanut butter and Welch's Grape Jam PB&J sandwiches. Oh yes, and my oldest will tell you there is a certain way to spread the peanut butter, jam and cut the sandwiches. They also say it has to be creamy peanut butter. We've tried and tested more than our share of cookie recipes over the years. I love to bake. Here are a few peanut butter recipe cookies that have made a home in my recipe box or what you'd call keepers. Enjoy!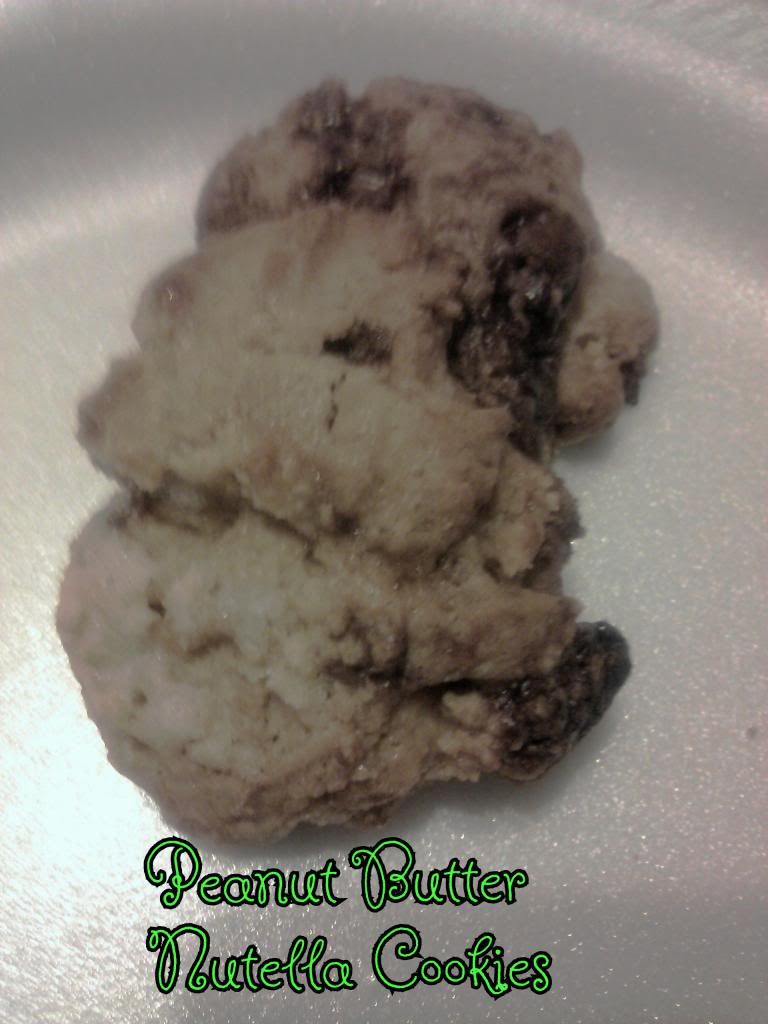 Peanut butter nutella cookies
would be my favorite from this list. Oh boy are these a treat! I'm ready to grab a glass of milk and have some now. I may have to go to the store and bake some as a surprise today.
The kids and I are fans of these
Reese's peanut butter oatmeal cookies
. One of my favorite things about them is that they are freezable which means we can have them now and later. Oh boy! I love having frozen dough in the freezer to pull out a few at a time and back up as needed. Forgive me because this picture makes them as ugly as can be. Trust me in saying they may not be picture perfect but they taste GREAT!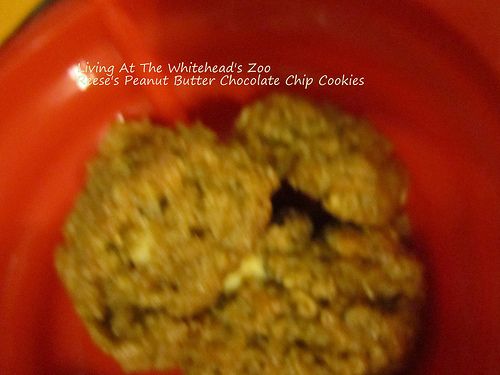 Another Cookie favorite at our house are these
criss cross peanut butter cookies
. Aren't they pretty! These cookies are made with Nectresse a sugar substitute. I have found that Nectresse is a great substitute when baking. These cookies are definitely best with a glass of ice cold milk .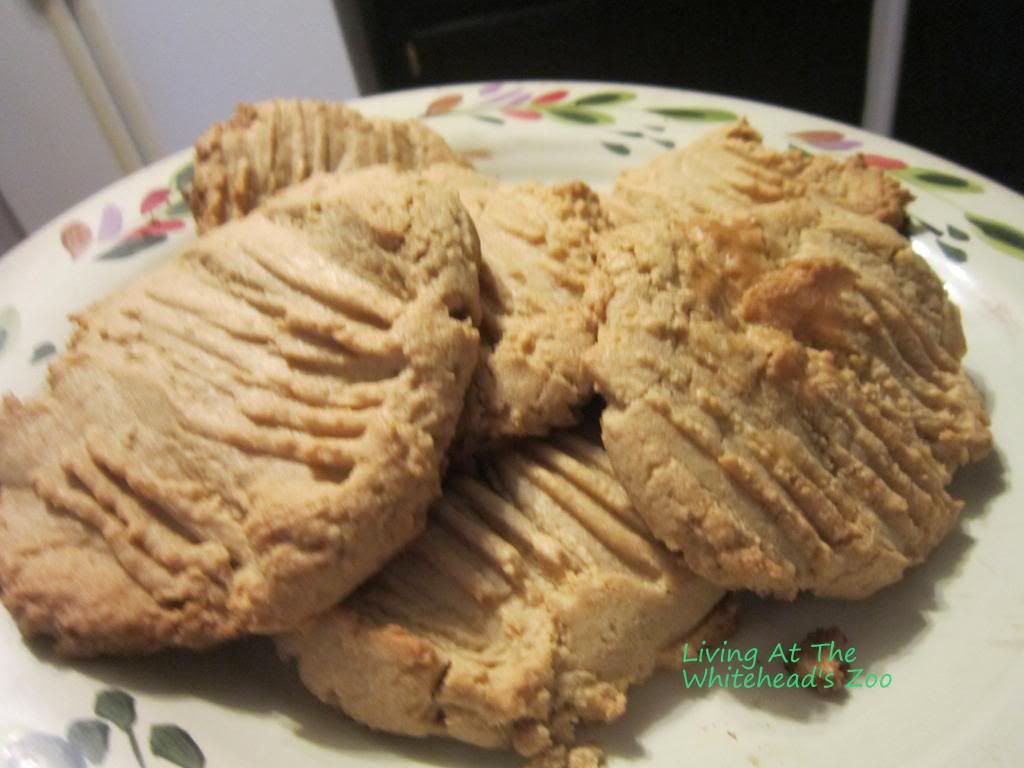 No Bake Ice Box Peanut Butter Cookies
are my daughters favorite. They are really easy to whip up and we love that they are no bake. I'll share that recipe with you guys soon.