We're celebrating National Pi Day with pie of course. Today we're sharing a
Chocolate Chip Cookie Pie
that is so good. The family says let there be pie day every day! You can whip this up really quickly so you could have it pretty often if you'd like. It is also very versatile. You can use whatever cookie you want to and It will still be yummy.
Here's what you need to make a cookie pie: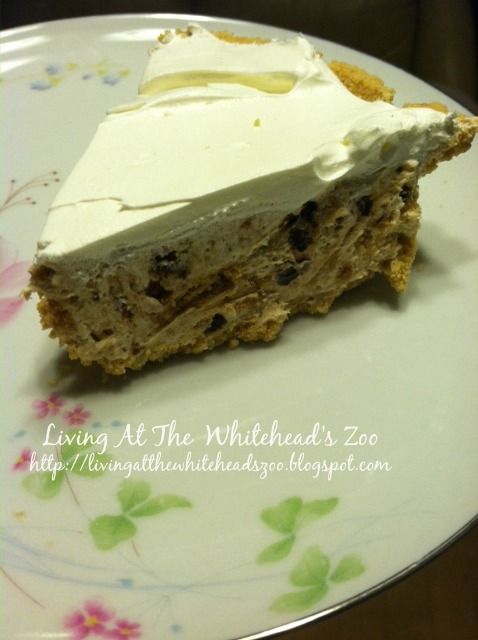 Ingredients:
1 8 ounce cream cheese
1 pack of your favorite cookie (we used Chips Ahoy Chocolate Chip in the blue bag)
Cool Whip
1/2 cup sugar
1 tsp vanilla extract
ready made Graham Cracker Pie Crust
What you do:
In a mixer combine sugar, cream cheese, vanilla extract and 1/2 tub of cool whip. Mix until smooth.
Then take a bag of chocolate chip cookies and crumble them or break them into bits. Add these to your mixer.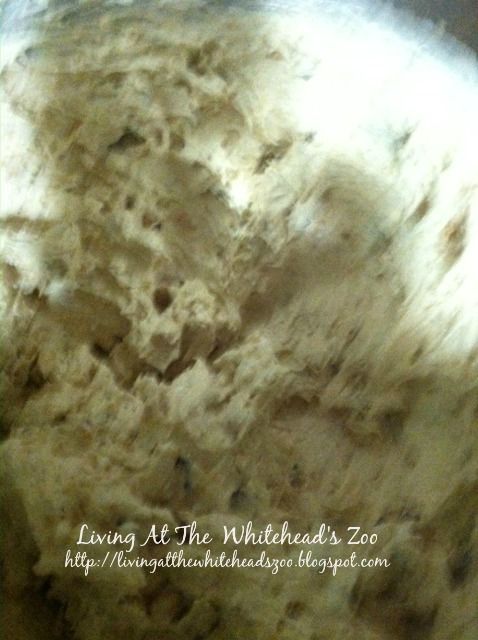 The cookies really thicken up your batter mixture.
Spread the batter into the bottom of a Graham Cracker Pie Crust.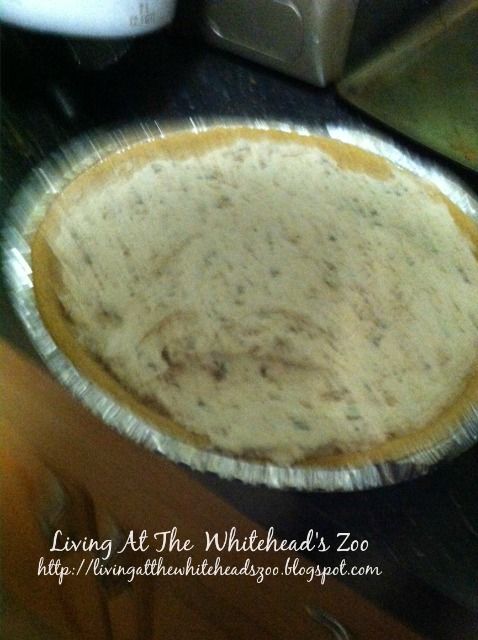 Spread over the batter with a knife or back of a spoon making it smooth.
Top the Batter with your remaining Cool Whip.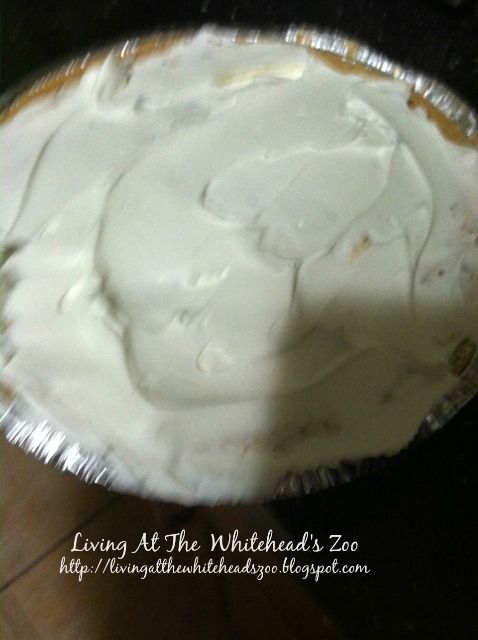 Refrigerate for a couple of hours before serving.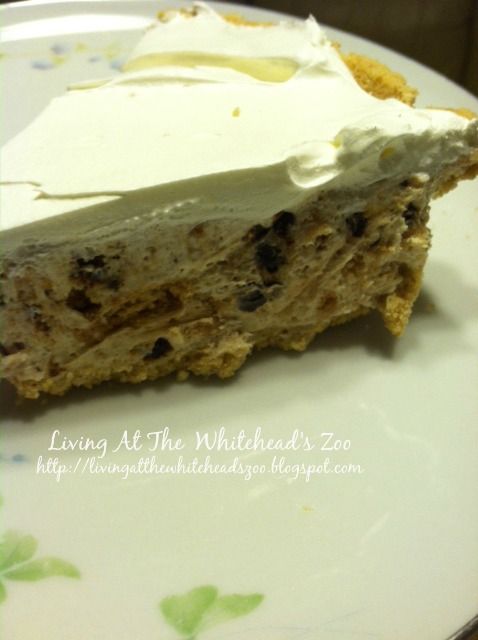 Serve and Enjoy! This pie is a tasty treat. I loved having mine with a great cup of coffee in the mornings. You can add sprinkles to the top of the Cool Whip layer if you would like to. My kids don't do sprinkles so we leave them off. I may or may not be guilty of indulging in this whole pie...
Do you have a favorite pie you'd like to share or recreate today?