I love to bake and try new recipes. I recently literally stumbled onto a recipe for caramel brownies. I knew I would have to try them. I'm not big on regular brownies but I had a feeling these would be a lot like a caramel dipped apple. Even better my Dad loves caramel apples and I love to surprise him with homemade treats.

Caramel Apple Brownie Bars Recipe
"I love this recipe because it has the power of 2. Which makes it so easy to remember when your throwing it together. "
What YOU WILL NEED:
caramel bits
2-4 apples (your choice as to how many you would like of course the more you use the more apple taste it will have. I used 3 because I nibble while I cut them. I mean who can resist the yumminess of a freshly cut apple. Oh boy! "
2 cups of flour
2 cups of sugar
1 cup of softened butter
1 tsp baking powder
2 teaspoons of cinnamon
2 eggs
Now What You Will Need to Do:
Now have I ever mentioned that I love my Kitchen Aid mixer. Well I do. So, if your out mixer shopping I know they are expensive but I'm hear to tell you they are worth it in the LONG run of things. If you are in the kitchen a lot.
Okay so I got my mixer ready and I also preheated my oven to 350.
Then I added in my 1 cup of butter and 2 cups of sugar and creamed them together. They turn out so pretty. Then one at a time I added in 2 eggs.



Next, add your cinnamon and baking powder. You could stop here and just have cinnamon bread if you'd like . It would be good.
Did I mention this is not a figure friendly recipe for dessert. It has a lot of sugar and butter. But again OH boy is it good! So just once in a while treat yourself to a caramel apple bar with ice cream.
Alright, so I strayed a minute from the recipe. Once you've added those ingredients you are ready for your 2 cups of flour. I added them in 1/2 cup at a time .
After you've mixed in all of the dry ingredients really well you can add in your apples. This will thicken up your batter immensely. It's so pretty I love the looks of the batter.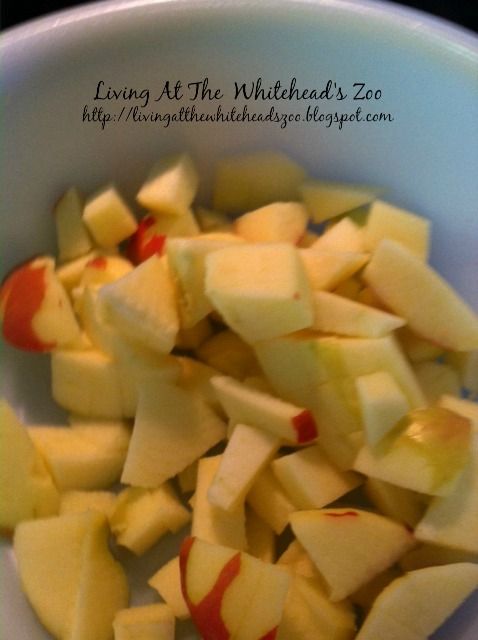 Now you are ready to add your batter to your pan. I sprayed them good with cooking spray first. I made 1 large pan and 1 smaller one with this batter. I'm going to share.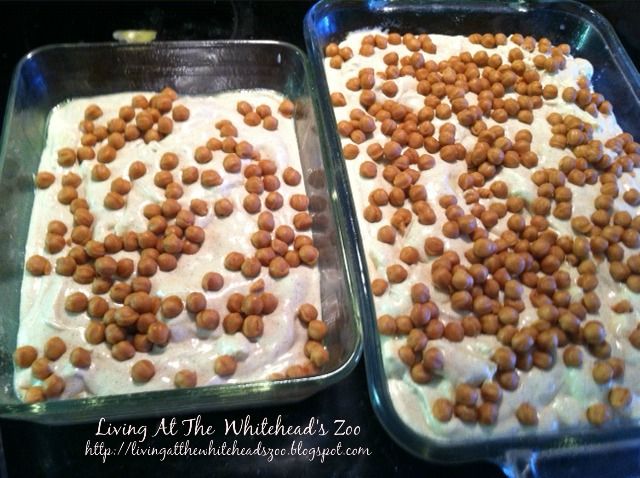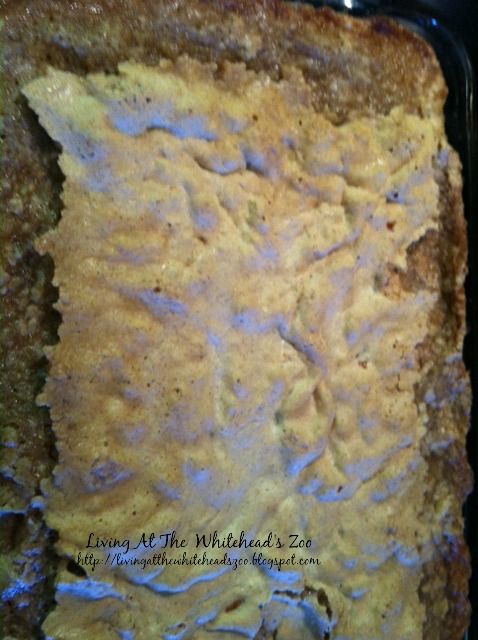 Alright now that your batter has been added to the pan you can top them with caramel bits. I just scattered them over the top and then I took a fork and pressed them down into the batter a bit.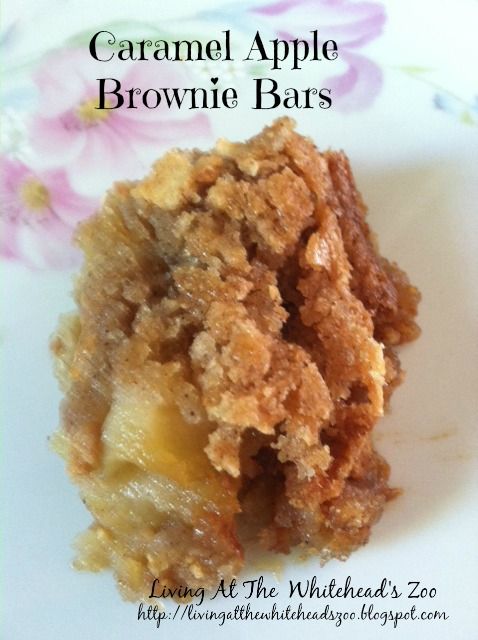 Now bake them at 350 for 45 minutes or until done. Your kitchen is going to be smelling like homemade caramel apple goodness in no time. Enjoy these delicious apple bars. I know we are . We liked our caramel apple brownie bars topped with a scoop of ice cream .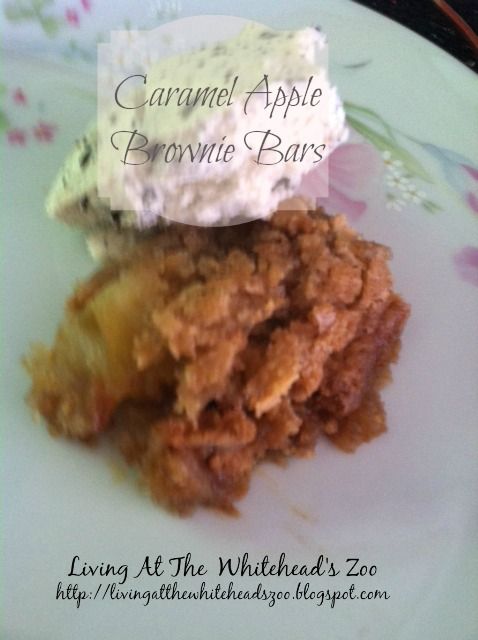 You might also like to try:
Cooks Note: Grease your pan really well. I used cooking spray and my brownies still stuck in places.