10 things about me
oh my. Do you find ti hard to share about yourself? Well I thought it would be fun to share a few things about me. You'll get a better picture of the woman behind the scenes here. Shall we begin?
10 Things For You To Know About Me !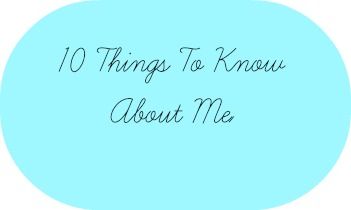 Snakes I'm not a fan of. I may run screaming from the area "Snake" although I do fine looking at them behind the glass at the Zoo.
Both a Daddy's and a Mamma's girl I still am. I love my parents they are the best and the only thing better than them being my Mom and Dad would be that my kids have them for grandparents.
Proud Gator Mama (yep I told you the other day but some of you may have missed it) my oldest child my beautiful daughter just got accepted to the University of Florida.
I Make awful pancakes and gravy . I don't know why because it should be easy but yeah I don't make them to well very often.
Have a big foot or I think its big size 9.
Stuck inside makes me grouchy (rainy days, cold days not a fan)
Not a fan of pollen either . It is my belief that the world or at least those of us with allergies would be happier without it.
I think footie pajamas may be the cutest thing ever on kids not grown ups.
I just began sharing my love for Florida and travel as a Jacksonville Travel Examiner. I would love for you to drop by and check out my articles and give me a follow or share or two. That would be Awesome!
My favorite favorite crafty girl item is my hot glue gun. I would never get anything done without it.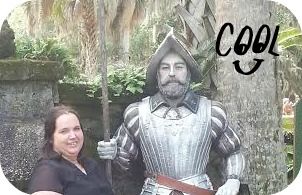 That was fun once I began. Not as hard as I first imagined. Now you tell me something about you. I'd love to learn more about my fantastic readers. You guys are what keep this blog going !