Whew did everyone have a great Valentine's Day. I definitely had a Valentine's Day I won't likely forget. I thought it would be a downer with the divorce and all. Instead it was just the opposite. My beautiful daughter and her wonderful boyfriend who has became very much part of the family in their high school romance both got excepted to the University and we found out last night. Such a happy and bittersweet time. One thing is Certain I'm a proud
GATOR MOM!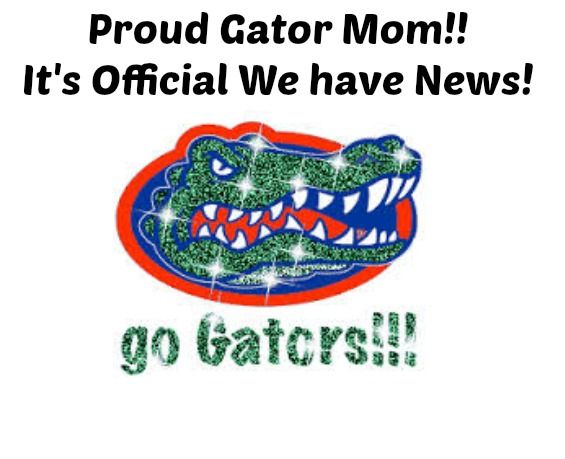 This might even be cause for a bumper sticker on the mini van. A flag in the yard a sign on the door I don't know a PARTY. I'm picturing silhouette projects and orange and blue and I couldn't be happier for these two hard working kids. I hope every dream comes true for them both. Yes, I cried a little bit to yesterday. My sweet girl is achieving her dreams one at a time and I can not wait to see what the future holds.
Now it is time to plan that graduation party ! This weekend we're going to simply celebrate. Thanks for sharing the news with this Proud Mama!
Do you have a child in college? Any tips for us? Please share them .