I have a little one who lives and breaths all things pirates. We've had pirate Birthdays, and gone on pirate ship tours. Of course I wanted a cute Valentine for his class that fit that pirate personality. Everyone knows he loves pirates. I decided to make one of my own and I even created a printable for those of you who would like to use it also.

Printable Pirate Valentine and Class Treat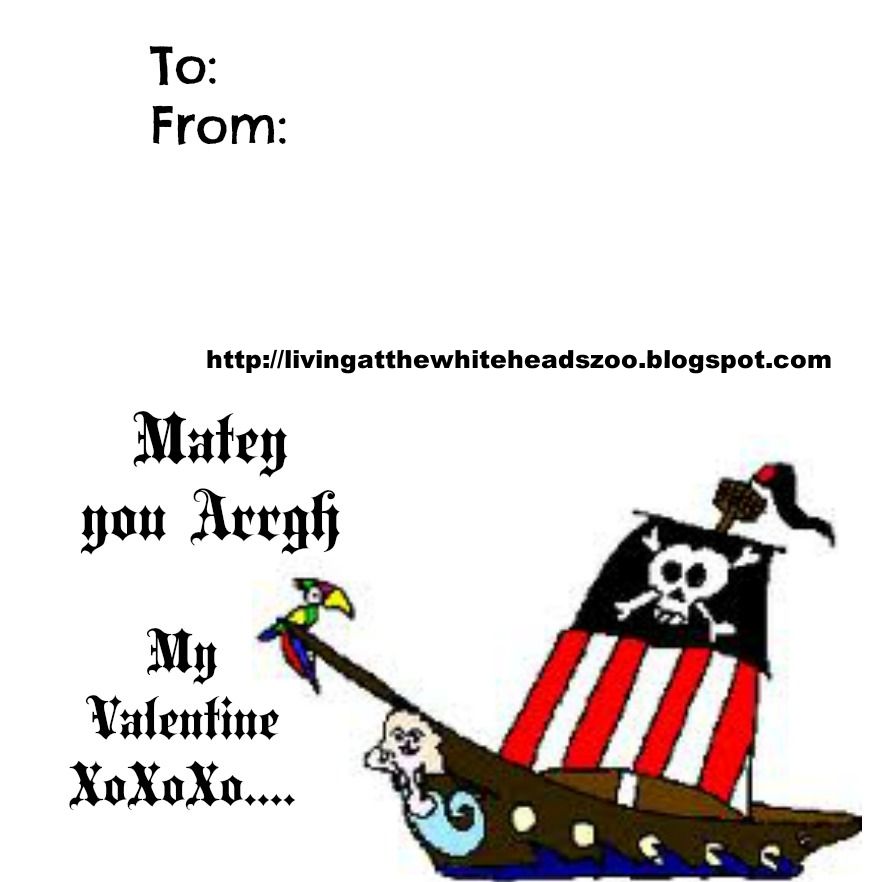 First, I designed my Valentine using
Pic Monkey
online. Pic Monkey is very easy to use and fun to play around with. Then I saved it to my computer. I picked up some small treat bags on the Birthday party aisle of Walmart. I bought these for another classroom treat project we had
"reindeer noses"
and had left over there were like 100 for $3. So we had and have plenty still.
You could also use zip lock bags or another bag it really does not matter. Your going to print your valentine and fold it over the top of your treat bag and staple it closed
For the bags I picked up bead necklaces in the party section and chocolate covered gold coins.
I put them in the bags before I added the topper to them.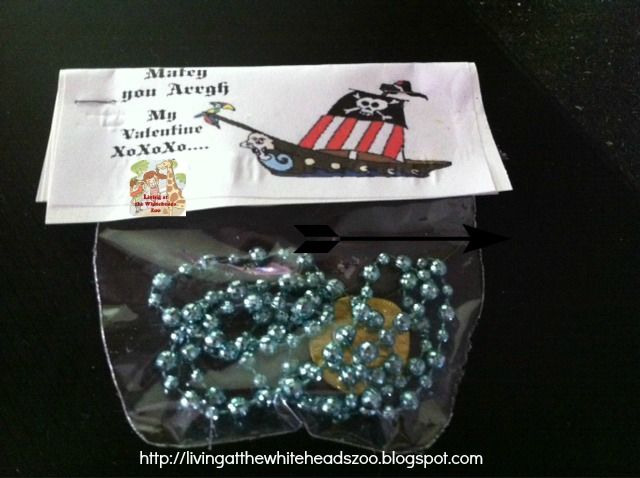 Don't you think they turned out cute? I think his classmates will love them. I certainly do.
Get your Pirate Valentine Printable Here
(4 to a sheet)
Here are some of the items used to make our treat bags found on Amazon. The below links are affiliate links . Thanks for supporting us here at the Zoo.
You might like some of our other
Valentine's Day Activities for Kids
:
"
This post does include affiliate links. If you click on them and make a purchase we do receive a small commission. Thank you for helping support Living at the Whiteheads zoo ."