Do you guys remember the restaurant Bennigan's? When I was a kid my Mom use to love to go out to eat at Bennigan's and have the Monte Cristo sandwich. Monte Cristo like having dinner and dessert together. I decided to try and recreate the Monte Cristo recipe in my kitchen. I found that you could either deep fry your bread , or simply cook it in a pan like you would french toast. I decided to try both ways and see what we liked the best.

YOU WILL NEED:
1 cup AP flour
1 TB Baking powder
1/4 tsp salt
sliced bread (2 slices per sandwich you are making)
ham lunch meat
turkey lunch meat
cheese *I use mozzarella the original sandwich has Swiss cheese
powdered sugar
egg 1-2 depending on how many sandwiches you make
milk just a dash
vanilla extract just a dash
toothpicks optional
spicy mustard
If you are deep frying your sandwich you will also need vegetable oil for frying.
First, I will share our favorite . Our favorite is by far the deep fried sandwich. It is much more like the original . To make a deep fried Monte Cristo this is what you need to do.
take 2 slices of bread
put spicy mustard on one side of the bread (this is optional )
then put a slice of cheese in between a layer of turkey and ham
beat one egg with a dash of milk and vanilla extract
In a mixing bowl mix together your flour, baking powder and salt (this is your batter)
If you would like you can cut your sandwich into triangles and pin it together with toothpicks before frying to keep things together. I didn't have toothpicks so I skip this.
Now take your sandwich and dip it into your egg mixture then your flour mixture fully covering both sides of your sandwich
Place your sandwich into your frying pan of hot oil and fry it
Top with a table spoon of confectioners sugar
Serve with

raspberry

jam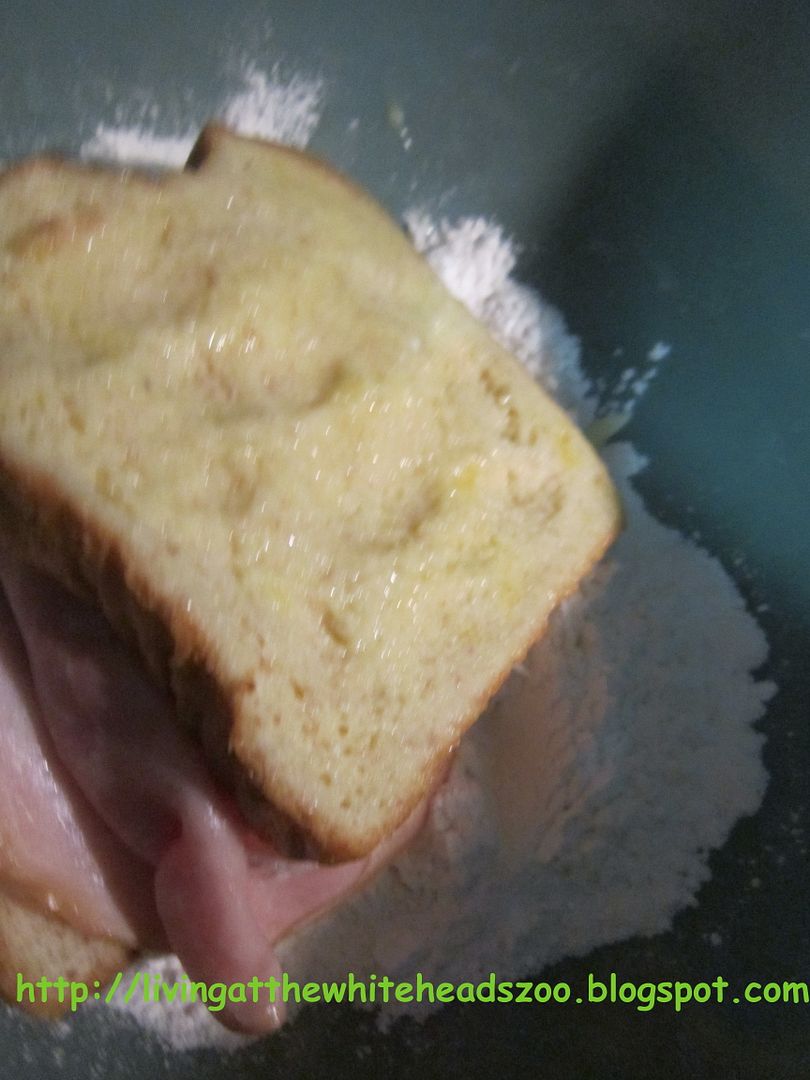 To make a Monte Cristo without deep frying it you omit the flour mixture and frying in oil. You simply dip your sandwich into the egg mixture and then pan fry it on a hot griddle or pan just like you would french toast.