Grilled Tilapia
. Then it sat in the freezer for a few days until I needed a quick and easy meal. Then I was so glad to have it handy to prepare a healthy meal in minutes. I decided to make
Simply Baked Tilapia with Roasted Vegetables
. This meal took about 10 minutes to prepare and only thirty minutes to bake .
Simply Baked Tilapia with Roasted Vegetables Recipe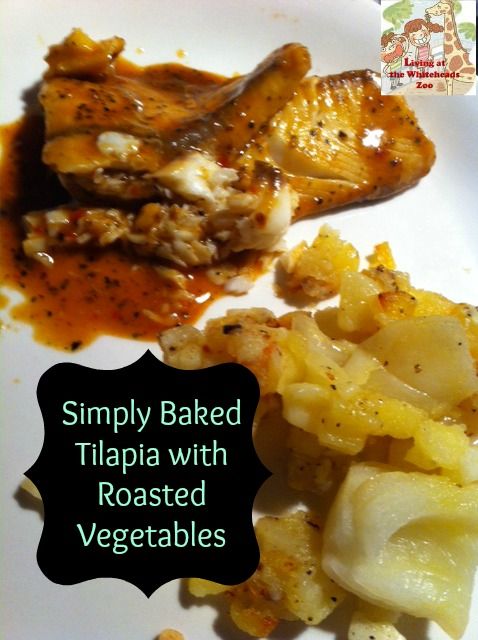 So simple to recreate this meal .
Directions:
1. Preheat your oven to 350.
2. Prepare Gorton's Simple Bake Tilapia according to box directions. (It is very easy you leave the fish in the bag window side up, place on your baking dish and wait for it to bake)
3. Roughly chop vegetables. I did potaotes , onions and broccoli florets.
4. Toss with 100% Welch's Grape Juice, olive oil , salt and pepper.
5. Place in baking dish. I had my fish on one dish, my veggies on the other and cooked the two side by side for 30 minutes.
6. Serve it up!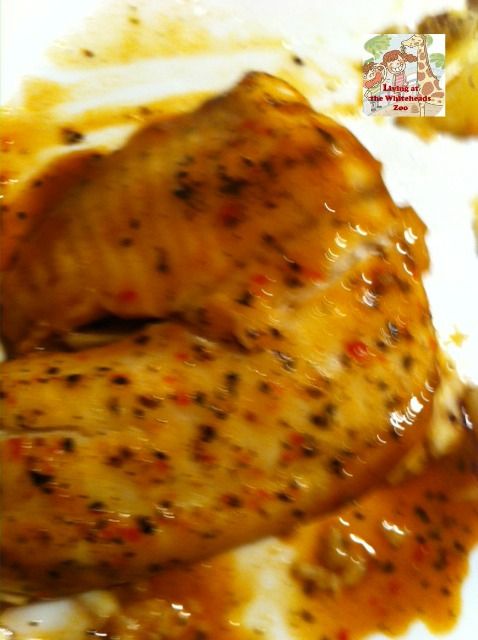 What did I think? I was actually surprised at how much I enjoyed this fish. Fish is a hit and miss with me. The seasoned tilapia had great flavor, it had a great combination of spice and the fish was the perfect flakiness. I will definitely cook it for myself again. Each fish fillet comes individually wrapped in a bag to go into the oven. There are 2 fish fillets to a pack so if you are feeding a large family you need multiple boxes. On a positive note you have the ability to prepare one or both. The kids were not fans of the tilapia. Lucky for them I was prepared and cooked up some Gorton's fish sticks also.
Right now Gorton's is hosting the
"Real Fabulous Sweepstakes"
You can enter daily for a chance to Win a $1000 makeover. There are also weekly prizes. Don't miss out head on over and get in an entry.
Want to try some baked tilapia or another great
Gorton's
product? Pay them a visit and download a coupon, find great recipes , explore. You can also connect with them on
Facebook / Twitter / Pinterest.
WIN~
1 of our
US
readers will Win a Gorton's prize pack with 2 full value product coupons, 1 pair of Gorton's branded oven mitts, a Gorton's spatula and an assortment of Gorton's recipe cards. Just fill out the easy rafflecopter entry form below.
"Living at the Whiteheads Zoo was provided with complimentary products in exchange for sharing an honest review . Thanks"

In the past I've mentioned that I'm a fan of Gorton's Seafood products. I received a package of goodies complimentary from Gorton's to share an honest review with you guys. I headed to the grocery and picked up the