ABC's and 123's one of the many things we are working with in preschool is name activities. First it was identifying ones names. Picking it out in a list of others names. Now we've moved on to writing it, picking out those pesky letters and putting them in the right order . All that fun stuff. Today we made fun
name magnets
for the fridge at home or around the classroom. Here is how we made them.
How to make Name Magnets.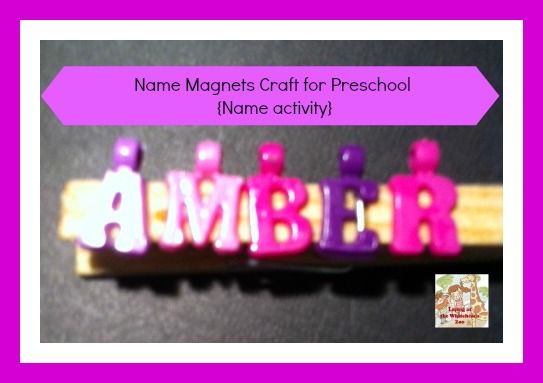 Name activity
To Make this Craft You Will Need:
alphabet charms
clothes pins
Elmer's Glue
magnet tape
bowl
We use these handy alphabet charms to get started . I loved this bag it has a LOT of letters in it. I'm thinking we're going to get a couple more projects out of it hopefully.
Then I poured letters in a bowl. I wrote out their names for the ones who needed me too. They then went through the bowl and picked out the letters in their names for me.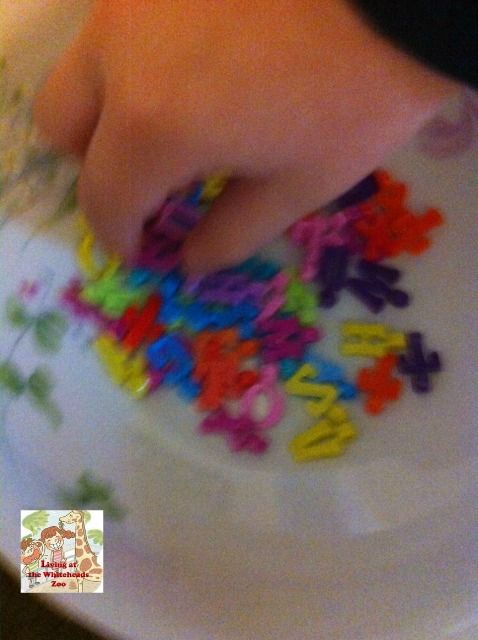 Then we glued them in order onto a clothespin . I then set them out to dry completely. When they did I added a magnet strip to the back of the clothespin.
We also made pipe cleaner bracelets with our names. Nothing to fancy but the kids enjoyed threading the letters onto the pipe cleaners. I wanted to make necklaces but I did not have the right materials handy. This will be one of those future projects I was talking about.
Do you have any name activities you'd like to share? I'd love to hear about them and maybe we can give them a try too.