Has your daughter ever came home from school and wanted to dye her hair? Or just do something a little crazy for your taste with it? When Miss Madison was younger she decided she wanted green hair. There was no changing her mind she begged and begged for green hair. Hair chalk would have been the perfect non permanent solution for her.
If you don't know what Hair Chalk is, then prepare yourself for amazingness! It's a super fun, temporary method to add some serious flair to your hair. These vibrantly colored hair-chalk sticks from Ellore Femme help you to easily paint rainbow hues onto strands. The easy-to-blend dyes are formulated with natural plant pigments, rendering the chalk non-toxic. All 24 colors easily wash out in the shower.
Spontaneous hair color

Set with heat

Blendable colors

Nontoxic, natural plant pigments

Washes out after one shower

Use on wet hair

24 vibrant shades

May transfer onto clothing during application

May cause respiratory irritation if inhaled
Miss Madison is seventeen now and no longer asks for green hair. She did like the looks of all the colors in the chalk kit though . Now we have Miss E who would love to add some color to her hair she is 9 and this was right up her alley.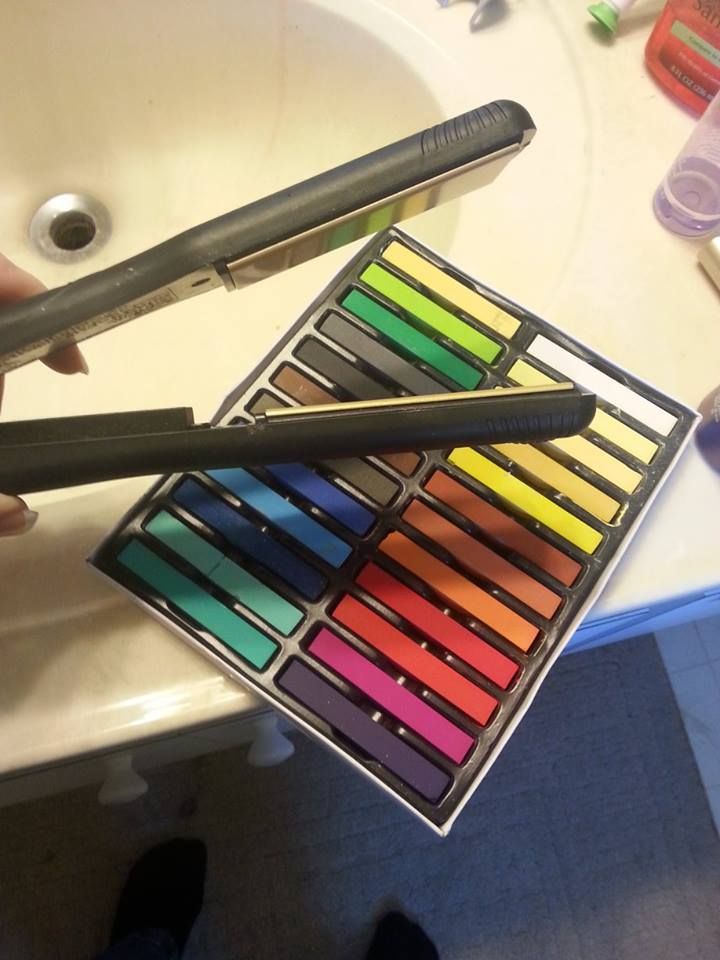 All we needed to do our hair.
Here is what
we thought
about
Ellore Feeme
hair chalk.
"We love the hair chalk!"
Of course you should wear gloves. I did not and got some on my hand. It took me about five minutes to do mine (lighter hair) and 8 to 10 minutes to do E's (darker hair).
.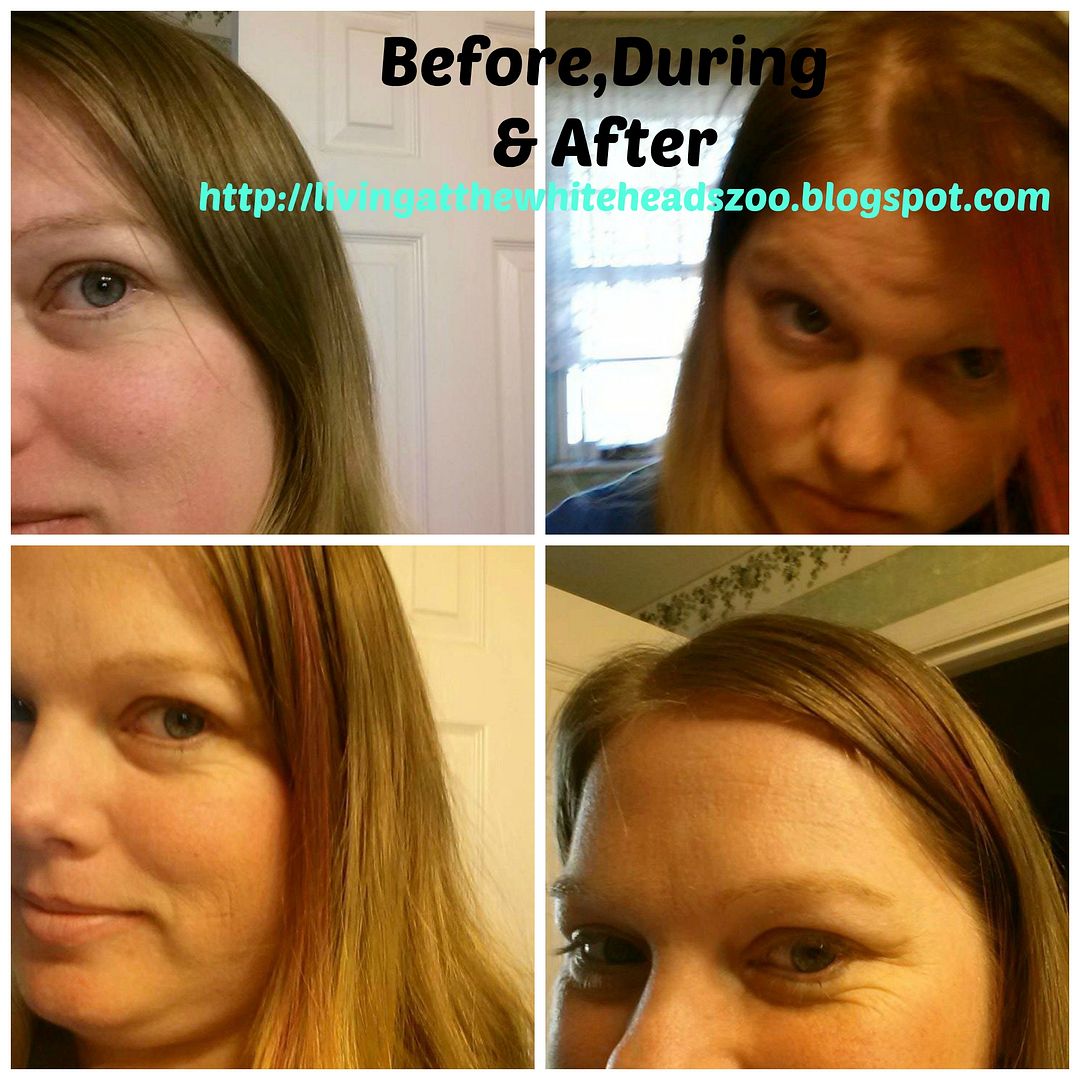 I did use a hair straightener on our hair . On E's darker hair lighter colors seemed to show up best. There was plenty of hair chalk left to do this again and again . The hair chalked washed out super easily just like the directions say.
She is loving the rainbow hair. So fun to play and be creative with! As a Girl Scout Troop Leader her Mom thinks it would be super cute for the bridging ceremony they do which is rainbow themed. Thank you Ellore Femme.
Leftovers for next time!
My Readers save $30 Off Ellore Femme 24 piece Hair Chalk set with promo code BL15
http://www.ellorefemme.com/usd/hair-chalk.html/
Regular Price: US $44.99
Blog Price: $14.99 (with Promo Code: BL15)
Here is a Tweet You can share with your friends so they can get a discount too :
Save $30 Off Ellore Femme 24 piece Hair Chalk set with promo code BL15 http://t.co/0V8SNj37wr @usfg
— Whitehead's Zoo (@aawhitehead) January 20, 2014
We received the above product complimentary for reviewing purposes. Even so all opinions shared here are our own and honest.