I recently told you about this cool new subscription service that delivers fresh food right to your door. HelloFresh not only sends you food but also a recipe card with everything it takes to make the meal on the cards. We loved our box if you missed my
review
drop over to give it a read and find out more about the HelloFresh box .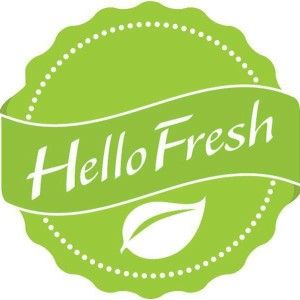 Today we are sharing a recipe that was one of three in our box. This recipe took right at 35-40 minutes to prepare start to finish. You may could do it a bit faster than I. I got jalapeno up my nose and had my head stuck under a faucet of cold water no lie. Lesson learned to not wipe your running nose with the back of your hand after slicing and dicing jalapeno.
Now that you've had a giggle at my expense. No seriously it was pretty funny. I did look a bit insane and my whole face was a bit red. So don't make that mistake. Okay now that the giggles are out of our system lets get to the
recipe.
Spicy Thai Beef with Coconut Rice
Ingredients:


12 ounce ground beef

1 c Basmati Rice

2 oz Green Beans

1/2 oz Basil

2 cloves garlic

1 Jalapeno (LOOK OUT)

1 red bell pepper

lime

1 can coconut milk

1 T soy sauce

1/3 t sugar

1 t vegetable oil

In a pot combine rice, 1 cup of coconut milk and 1 cup of water. Add salt and bring to a boil. Reduce heat after it comes to a boil and cook for about 20 minutes or until the liquid has been absorbed and the rice is tender.

Dice and cut the veggies.

Beware of the Jalapeno

. In a small bowl combine the soy sauce and sugar set it aside.

3.

Heat a tablespoon of oil in your frying pan. Add green beans and saute until tender set aside. Add garlic, red pepper and 1/2 the jalapeno. Add the meat and break it up completely. Add salt and pepper to taste. Once meat is browned add the soy sauce mixture. Toss until well combined and serve. You may choose to add a bit more soy sauce I did.









If you would like tasty ingredients like this delivered right to your door weekly visit HelloFresh to sign up.

Use code

5JXQWG

and you will receive

$20 off

of your

first box

.
"
We received a box from
HelloFresh
in conjunction with
Mosaic Reviews
to sample and share our thoughts with you. We were not require to shared this recipe and in no way was a positive review guaranteed."
.