We've been so busy crafting. With Christmas next week I'm not sure we will get all our fun crafts up on the blog. One of my favorite crafts we worked on this month was our Personalized Snowman Ornaments. You have probably seen these floating around on Pinterest and other blogs. I know that I have seen quite a few around . We're changing up our snowmen a little bit by adding a personal touch with our Silhouette Portrait.
Personalized Nana and Papa Snowmen Ornaments
We made our ornaments for Nana and Papa and we made a set for C's fabulous teachers too.
I love that my silhouette allows me to personalize so easily. I think the added touch of personalization makes it so much better.
To make these ornaments you will need: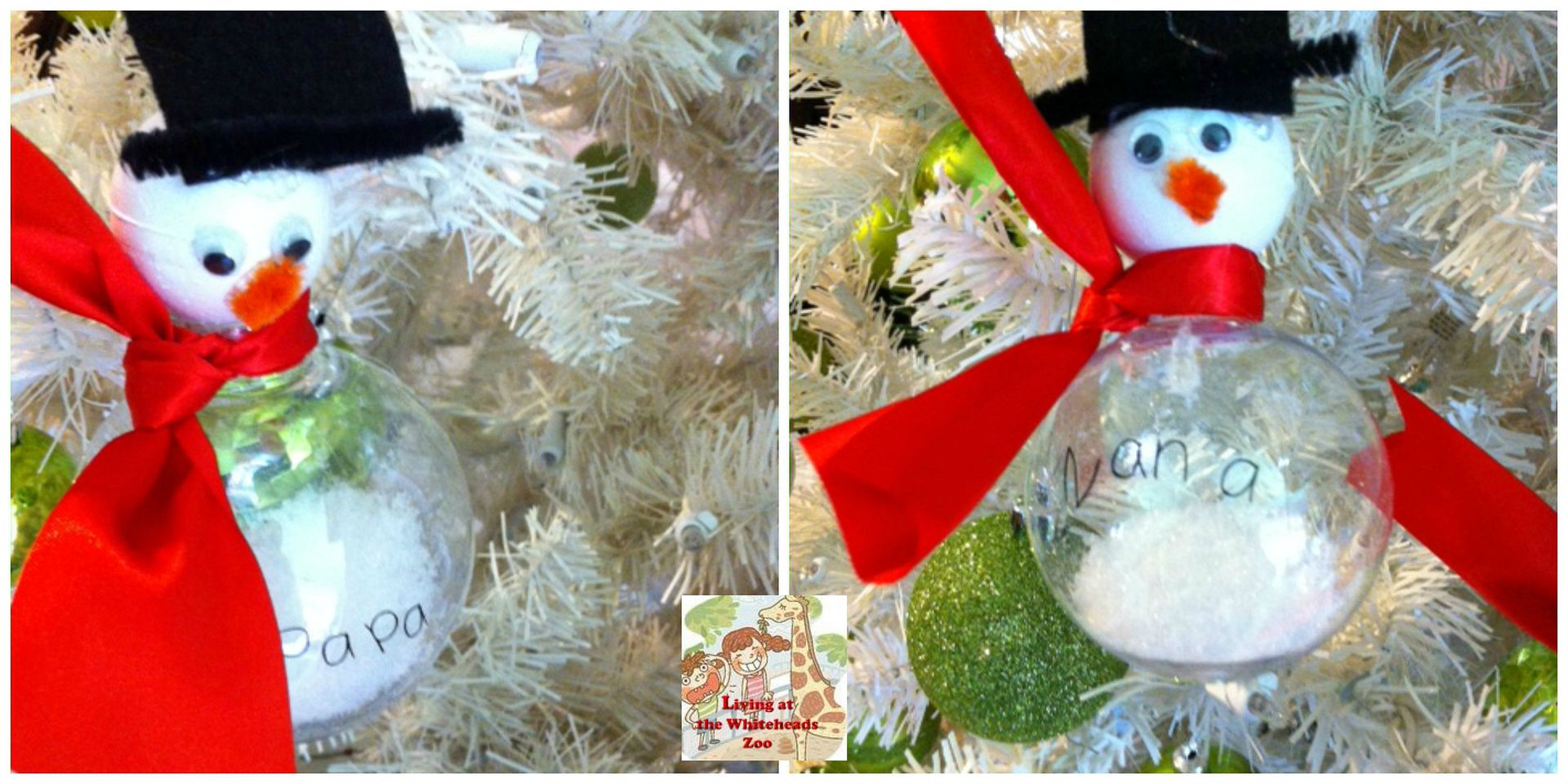 "FYI below I've included affiliate links. These links are for your convenience We do receive compensation if you make a purchase with them."


Optional to do the Personalization:
Steps to make the Snowman Ornaments:
1. Remove the top of your ornament and add fake snow. You can eyeball it and use a little or lot . Fill it until you are happy with the results. We used just a little
2. Fire Up your Hot Glue Gun And glue the styrofoam ball to the top of your ornament (for the snowman head)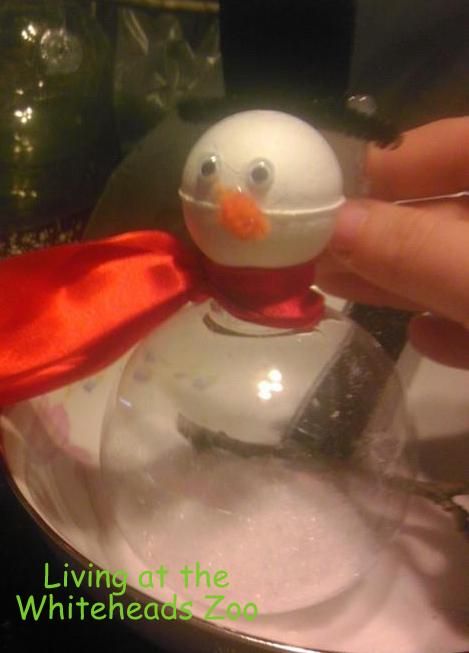 3. .Tie Ribbon around the neck to make a scarf
4. Glue on your google Eyes
5. Cut a small piece from the orange pipe cleaner and add it for a nose.
6. Next you need to make your hat. I just free handed cut out a shape for a top hat from the felt.
7. Once I cut out the piece of felt I cut a piece of pipe cleaner in black to go across the bottom of the hat.
8. Take a small tree branch and break it down to hot glue on the snowmans back.
9. Now hot glue your snowman
That is it for the snowman. You can make you several and create a snowman village or family if you'd like.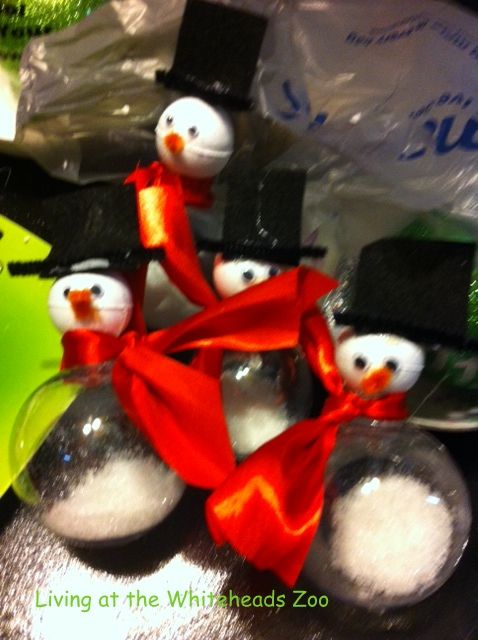 Now for the personalization. I am learning how to use my silhouette portrait one day at a time. Here is how you add vinyl to the snowman.
Vinyl Silhouette Tutorial
1. Turn on your silhouette and hook it to your computer
2. Go to New File
3. Choose a font , size and orientation
4. Select the text tool and now add text to your document with it.
5.When you are finished you can add it to the silhouette.
6. Once you have finished typing your text position it where you want vinyl to
fit well.
7. Send to Silhouette and Cut
8. Once your text has printed on the vinyl remove it so carefully. Pull the vinyl away so all that is left is the sticky with the design you created. The excess vinyl you peel off.
9. You should have writing or what have you on the font.
10. Next cut transfer paper to the size of your design and lay over it.
11. Rub it until your design goes from the vinyl paper to the transfer paper.
12. Once your design is on the transfer paper place the paper on your ornament where you want your personalization.
13. RUB and peel back a credit card may help you with this part. Peel slowly so that if you need to re work it you can. The image / text is now on your ornament. I chose to personalize these ornaments with Nana and Papa.