One of my favorite part of the holidays is the baking. Something about this time of year inspires to try new cookies and candies and all kinds of things sweet. Then there are those that are traditional and will always make the list. Like cut out cookies for Santa. We just recently had a baking session and we tried some new cookies and kept a few old ones too. One thing when we finished the evening there were a pile of cookies to be tasted and shared.
Chocolate Chip Cookies are always at the top of our list. My kids LOVE LOVE these "
Best Chocolate Chip Cookies
". The recipe is super easy too. I'm snacking on some of these right now .
Another recipe that makes my list every year is Sugar Cookie cut outs. We make these for us and of course some for Santa . Santa has to have delicious cookies and milk. My little loved cutting decorating them this year. I loved how our cookies turned out this year!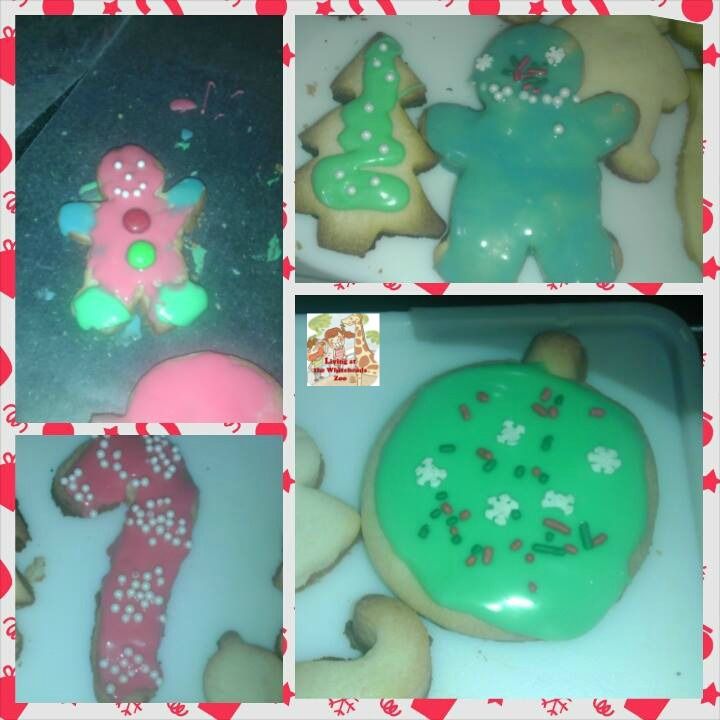 My all time favorite
sugar cookie recipe
comes from Mommy's Kitchen. In my opinion and the kiddos this is the best. My little could have decorate cookies for hours and hours. He had so much fun. He told me "Don't worry Santa doesn't need any." When I told him that we needed to save some =)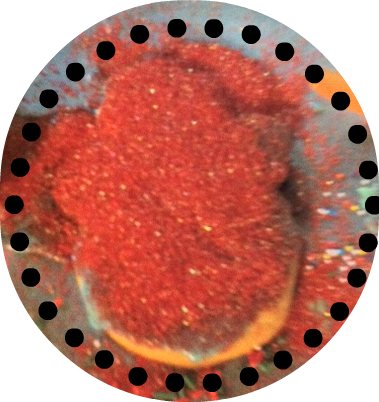 Next, we tried some Red Velvet cookies. I picked these out because my daughter loves Red Velvet . This is the first time we have made Red Velvet Crinkles but I think they turned out great! They are made with a cake mix which is always an easy plus .
We shared the
Red Velvet Crinkle Cookies recipe
here. They are dusted with confectioners sugar. I love the way they crack or crinkle. The rich red color is perfect for the holidays don't you think?
The last cookie we decided to make was chocolate. My daughter was in search for the perfect chocolate cookie this year. She loves my grandmothers recipe but I did not have it. I told her to look on one of my favorite places
Pinterest
. She decided on
Chewy Chocolate White Chocolate Chunk Cookies by Annie's Eats. Luckily for us we had all of the ingredients on hand to give these a try. These cookies are chewy, these cookies are chocolatey , these cookies are delicious.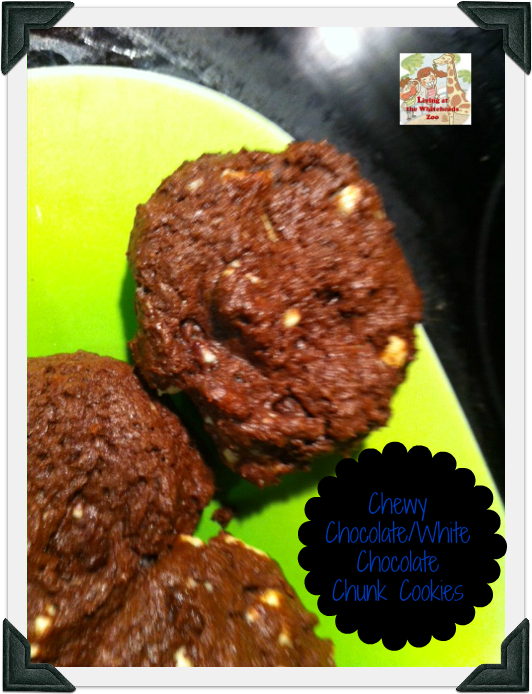 What cookies made your baking list?