"
This post was sponsored by DressFirst.com . Even so all opinions are completely my own."
Having a daughter has so many momentous occasions. Like helping her to find the perfect dress for special occasions. What special occasions? The search for the perfect prom dress is most important to any teenage girl. I love a long dress, she loves a short dress whatever would we find?
DressFirst.Com
makes finding the perfect dress so easy. Then there is homecoming, her first cocktail party and don't forget her wedding day will be here before you know it. Special occasions and dresses go hand and hand with some of the major milestones in my daughters life.
The Cocktail Party Dress :
This New Years Eve Miss Madison has her first formal cocktail party. My baby girl is growing up. The
A-Line Princess Sweetheart Knee Length Chiffon Cocktail Dress
with beading sequins is just my daughters style. One of the things we like about this dress is the fact it is versatile enough to be worn to other parties in her future. I love the flirty feel to it. This dress is very much Miss Madison's style and we had an easy time finding it on the Dress First website.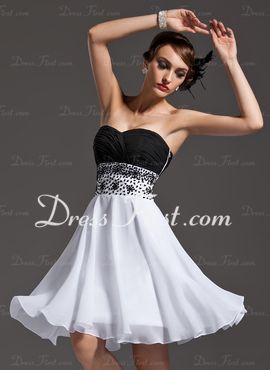 In 2014 she will have her Senior prom. I have to tell you prom dress shopping can be quite the ordeal . The perfect prom dress and one that is different from everyone Else's dress is really important to a teenage girl. This year is Senior year her last prom. Talk about special occasion. I think she should wear a long dress. She thinks she is to short for a long dress. We will see what she chooses. In the mean time I'm marking my favorites at dressfirst.com . They have very affordable prices which of course this Mama on a budget likes.
Prom Dresses We Like: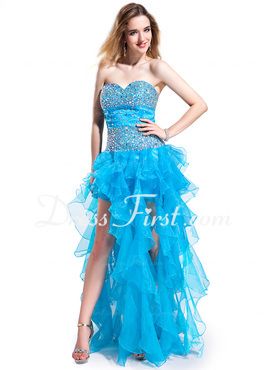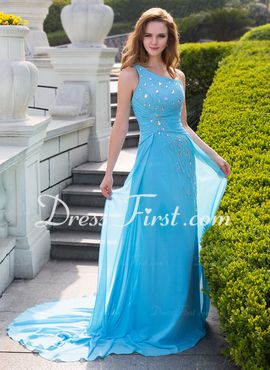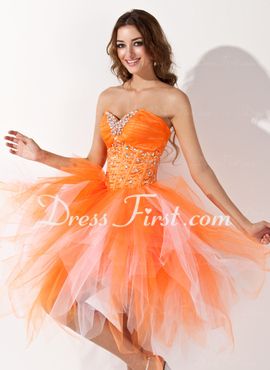 I love the elegant style of the Mermaid V-neck Floor-Length Tulle Lace
Prom Dress
With Appliques Sequins . (2nd photo on the Left) It is long like I like and just says beautiful and tasteful in my opinion. All of the dresses come in a
variety of colors.
The A line Princess Sweetheart Knee Length Satin Tulle Homecoming Dress is more what Miss Madison has in mind. She likes the full skirt and flirtatious style of this fun dress. (bottom right) The A-Line/Princess Sweetheart Asymmetrical Organza Charmeuse Prom Dress is a cute compromise of both Miss Madison and my taste. (dress on the top left). I know whichever dress she wears it will be a memorable day for her and she will be beautiful.
The Wedding Dress:
Another day that will come all to soon will be her wedding day. DressFirst.com has some gorgeous wedding dresses that will leave you with money for the rest of the wedding. I love the bottom of the dress above . Isn't that just gorgeous!
Having a daughter there are many times she will need a special dress. I love the many many options that we have found at DressFirst.com. The huge selection gives us so many option to choose from. Plus DressFirst shopping is fun and easy to do. A few things you need to be sure to remember when shopping for your dress is that they are tailor made. You need to be exact on your size because you can NOT just return it. You also need to allow yourself plenty of time for the dress to be made and shipped.
As a mom I have enjoyed helping my daughter find the perfect dress for her to make a wonderful memory in. I am looking forward to many more special occasions with her along the way.