Recently I shared a review with you all about
HelloFresh
. HelloFresh delivers everything you need to create three easy recipes provided right to your door. It's really a very COOL service. Our family really enjoyed the recipe for
Chicken Polpetti
and I thought I would share it with you guys today. This recipe doesn't take long at all to whip up and it will have your house smelling so very yummy. At the end of dinner everyone will be rubbing those full bellies and saying how great dinner was.
Chicken Polpetti Recipe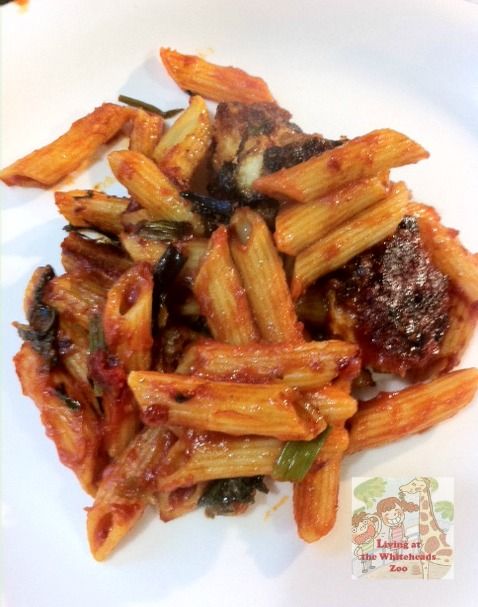 What is Chicken Polpetti? Chicken Polpetti is an Italian inspired dish flavorful with tomato sauce over penne pasta. You spice it up with lots of delish herbs and add some kick with Dijon.
Ingredients:
12 ounce ground chicken

6 ounces Penne Pasta

4 Scallions

1/2 onion

1/2 ounce Basil

2 cloves Garlic

1/4 cup Panko

1 T. Dijon Mustard

1 can Tomato Sauce

2 T. Olive Oil
This meal has about 619 calories per serving. This is a 2 person meal. We were able to make it work for 4 counting kids.
1. Bring a pot of salted water to a boil over high heat.
2. Mince the garlic, half the onion and coarsely chop the Basil leaves and scallions.
3. Heat 1 tablespoon of oil in a pan over medium high heat. When the oil is hot, add in the onion, and garlic then saute until brown about 5 minutes.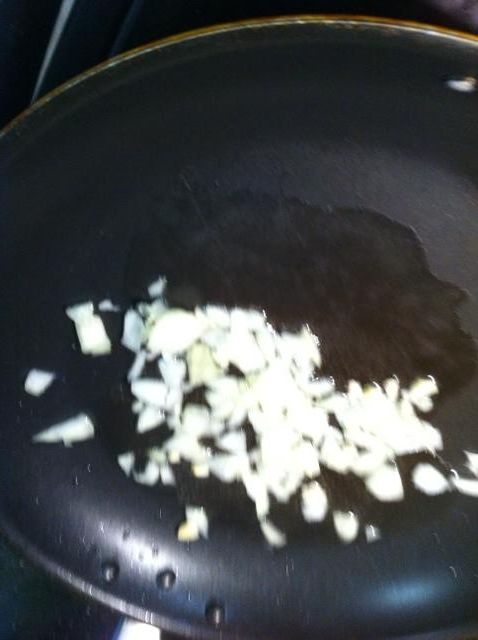 4. When the onion mixture is cool, add to the panko, chicken and mustard in a bowl . Season with salt, and pepper and mix up well. With wet hands form into balls the size of ping pong balls.
5. Heat the remaining oil in the pan on high and swirl to coat the bottom. When the oil is hot add in the meatballs. Saute' the meatballs on all sides until brown 4-5 minutes.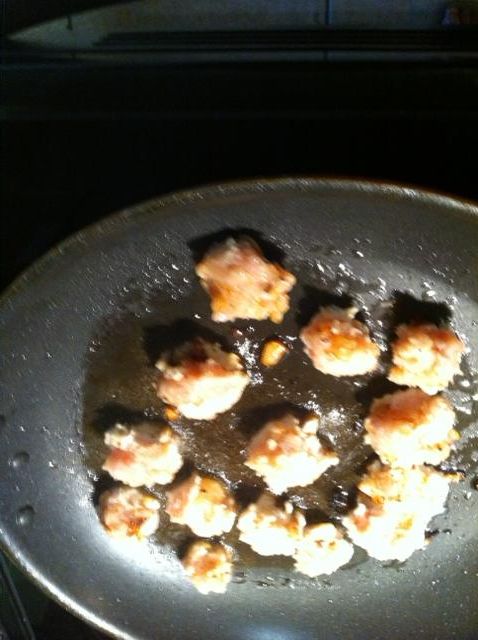 6. Cook the pasta in the salted boiling water until al dente, about 11 minutes. In the mean time add your scallions, tomato sauce, and basil to the pan with the meatballs and mix well.
7. Reduce the heat under the sauce and meatballs to medium low and simmer to blend the flavors, about 8 minutes covered. When ready drain the pasta and add to the pan with the sauce tossing together.
Finish with salt and pepper to taste and plate it up.
"
We received a complimentary HelloFresh box to facilitate an honest review. All opinions are our own. We were not required to shared the recipes with you. We just thought you might like it! "