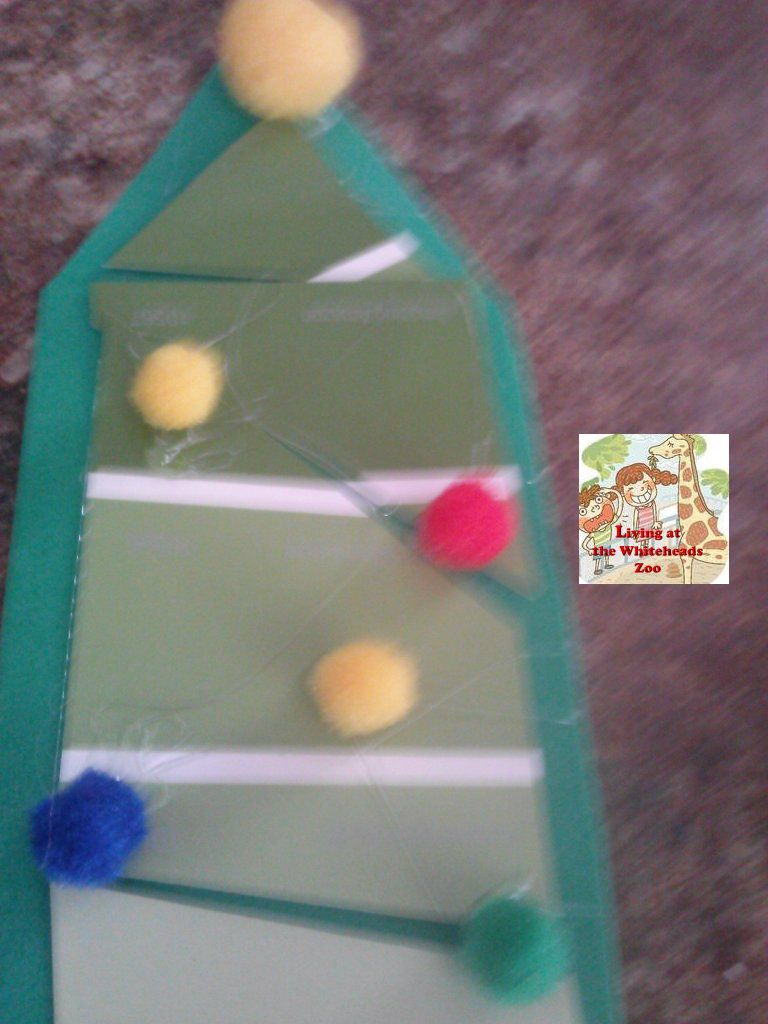 Paint Chip Christmas Tree Craft
Preschool Christmas Tree Craft Project
If you are looking for easy and inexpensive crafts for your preschoolers this one will fit the bill. It really takes very little time and the littles loved making Christmas trees.
What You Need:
Pom Poms
Craft Foam
Green Colored Paint Chips
Glue Stick
Childrens scissors
What You Will Need to Do:
Pre-cut out rectangles of craft foams to give the children ahead of time.
Pick up assorted green paint strips
Give children scissors and let them cut the paint chips into shapes or sections. However they want to do it.
Have them use glue sticks to attach the pieces to the craft foam rectangle you gave them earlier.
Then give them a some Pom P oms to add as ornaments to the tree.