Are you considering the LeapFrog
LeapPad Ultra tablet
this Christmas? A
tablet
was on the top of my list for my four year old son. He loves to play on the iPhone and kindle . A little bit to much I am sure. One thing about them though is durability. We've lost a few electronics to him accidentally breaking them. (not fun) They get thrown down, stepped on or the worst submerged in water or some other sticky liquid. Yes, my kindle ended up in a bowl of coke one day.
I knew that a tablet for him would have to be
durable
and handle the tossing around.
I also knew it would have to be easy to navigate and entertaining. He gets frustrated easily and it really has to grab his focus for him to stay with something. I needed it to be
easy
as possible to use.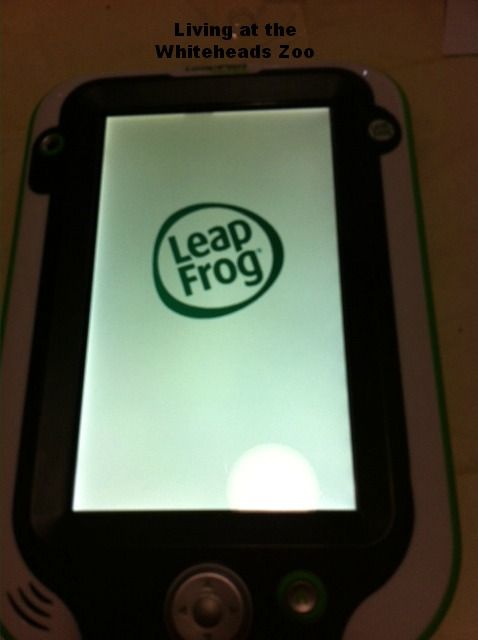 The LeapPad Ultra has exceeded my expectations so far.
What We LIKED:
the 7 inch screen
WiFi & kid safe web
Touch Screen
Stylus is located at the bottom for easy navigation
Big bold graphics
camera features
art studio
educational while fun !!!
longer battery power / rechargeable (nice)
We didn't Like:
the Apps pricing ( a bit expensive we're use to the Free and .99 apps on our phone)
price of games a bit pricey but comparable to others like them
*There are plenty of very affordable apps. The apps that are more expensive are the ones with characters from Disney, Nick and other TV characters) Plus you can find the games on sale you just have to watch for them .
LeapPad Ultra includes 11 apps (preloaded and downloadable) Photo fun Ultra, Art Studio Ultra, Pet Pad Party, Utility Suite Pet Chat and More. My son likes the Pet Pad Party a lot so far. Their are multiple levels for him to work through helping with math skills and motor skills.
I am looking forward to learning more about the LeapPad Ultra as we play.
In my opinion it makes a great tablet for children.
I love the many features it has with them in mind. I also really appreciate that it is a tablet that will grow with him. This tablet is recommended for children ages 4 years old to 9 . We're on the low end of that scale so I am looking forward to it lasting him quite a while.
Connect With LeapFrog on :
"I received a LeapPad Ultra compliments of LeapFrog for reviewing purposes. All opinions shared here are 100% my own.