I love to find ways to repurpose things around the house. One of our favorite craft materials are soda bottles. Today we're going to use a 2 liter soda bottle and make a turkey. Kids love to do these because shaking and swirling the paint around and around is FUN.
Soda Bottle Turkey Craft
What you will Need:
2 liter bottle rinsed
clothespin
red ribbon
hot glue
google eyes
feathers assorted colors

Steps To Make a Turkey:
Rinse and dry a 2 liter bottle
Add a little bit of paint doesn't take much 1 or 2 good squirts and about a tablespoon of water to thin it out a bit.
Put the lid on tight .
Swirl it and Shake it up to cover the inside of the bottle.
Once it is covered hot glue the lid on so you don't have any mishaps.
Glue on your google eyes.
Cut a small slit where you want the nose and slide a painted clothes pin into it.
Attach red ribbon to the center of the clothespin for your waddle.
Glue feathers on to the back.
That is it enjoy your turkey.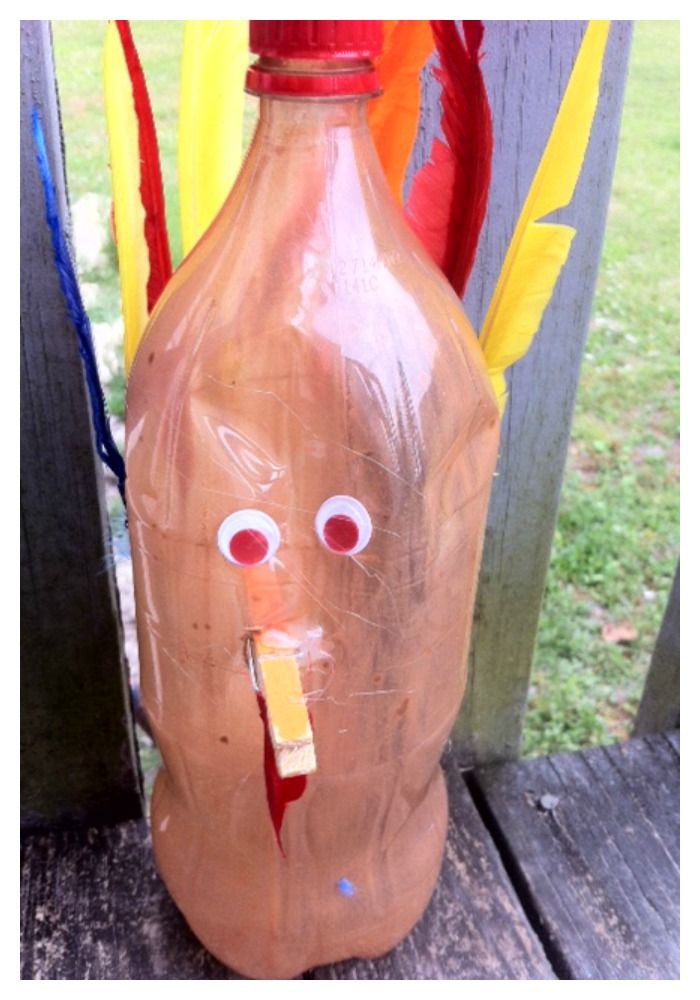 You might also like these soda bottle crafts: