" We received complimentary products from
House Party
and
HP
to facilitate a party and review. All opinions are our own This post also contains affiliate links, using them helps support this blog.."
I was so excited to host a
Warm Up Your Walls House Party
. We received all kinds of fun products to talk about the new HP mounted photos available at
Walmart
or
Meijer
. These photos are really neat and come in a variety of cool sizes for you to choose from. Here is one of my 5X7 mounted. I have big plans for the wall this is going on but its not ready to show you guys just yet.
These were really easy to create at Walmart. I just went online to Walmart.com and clicked the photo tab. From there I selected mounted wall photos. Selected the size I wanted and uploaded the photo I had chosen. Then selected to pick it up at the store. The photos were a big hit for all different aged ladies. We had grandmas, moms and even teenagers one thing is for sure when your talking photos every age group has a favorite or can relate in some way.
We received all kinds of fun items in our goodie bags. I had some left after the party and shared them with friends at the hospital , school and fellow Girl Scouts Moms. The bags were a big hit and everyone was really excited about coupons! Thank you HP. You can Visit
HP
to for more tips on how to warm up your walls.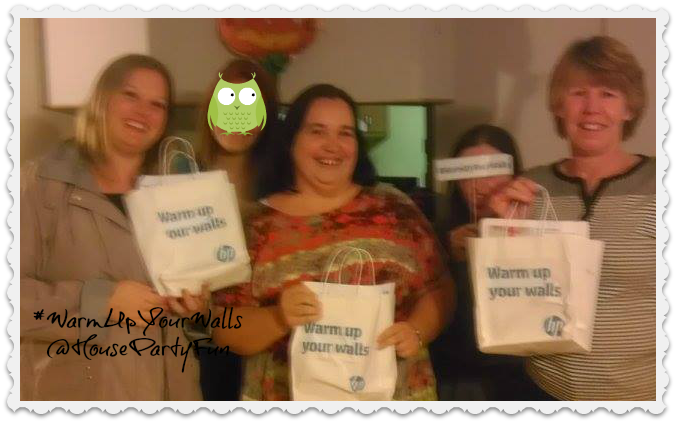 Not only did we talk photos we received some neat tips on warming up our walls and decorating for the holidays. We created a
Holiday Card display
in minutes and I'm really excited about. I actually plan to make one a different color after the holiday season to
display my sons preschool art work
. The design is so simple and works out great.
Holiday Card Display
You will Need:
Command Hook
Wide Ribbon
decorations
Clips or Clothes Pins
Steps to Make:
Step 1: Attach a wide , decorative ribbon to the backside of the display door. Use a Command Brand Damage Free Hook tape or reusable adhesive to secure the ribbon in place.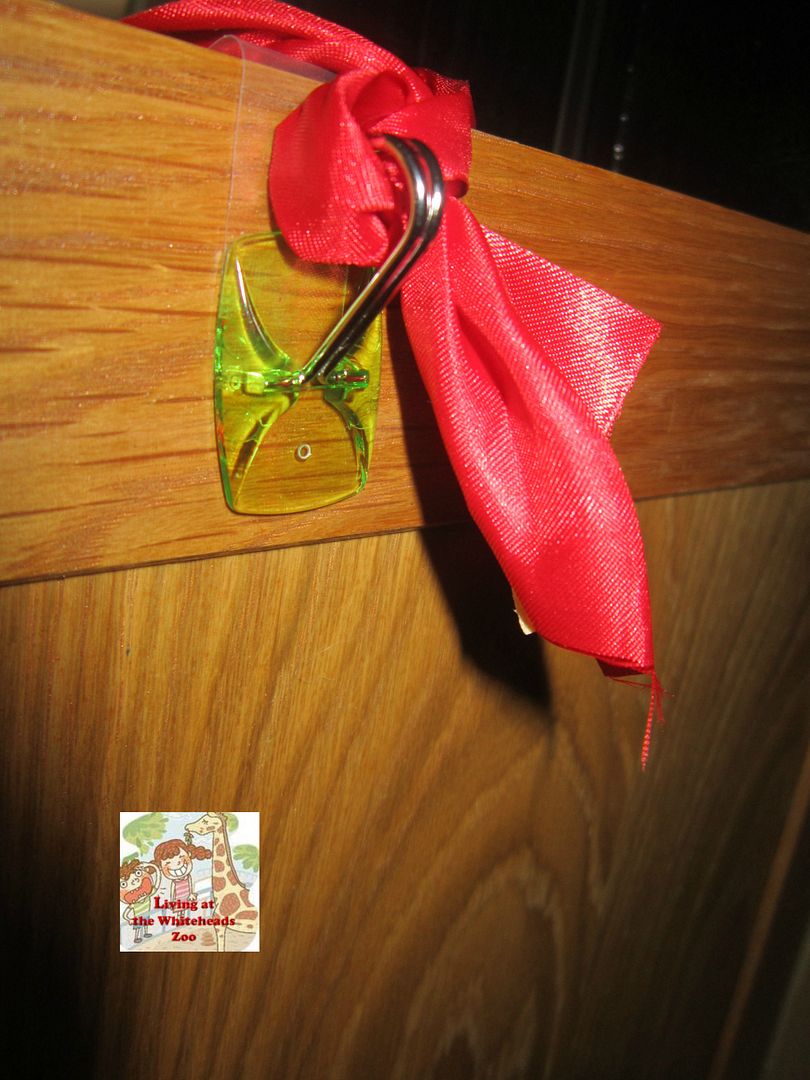 TIP: Hang the hook upside down so the ribbon won't pull off the hook with the added weight of the cards or artwork. (this really works)
Step 2: Roll the ribbon over the top of the door so that it hangs down the front with the satin side facing away from the door. Secure in place.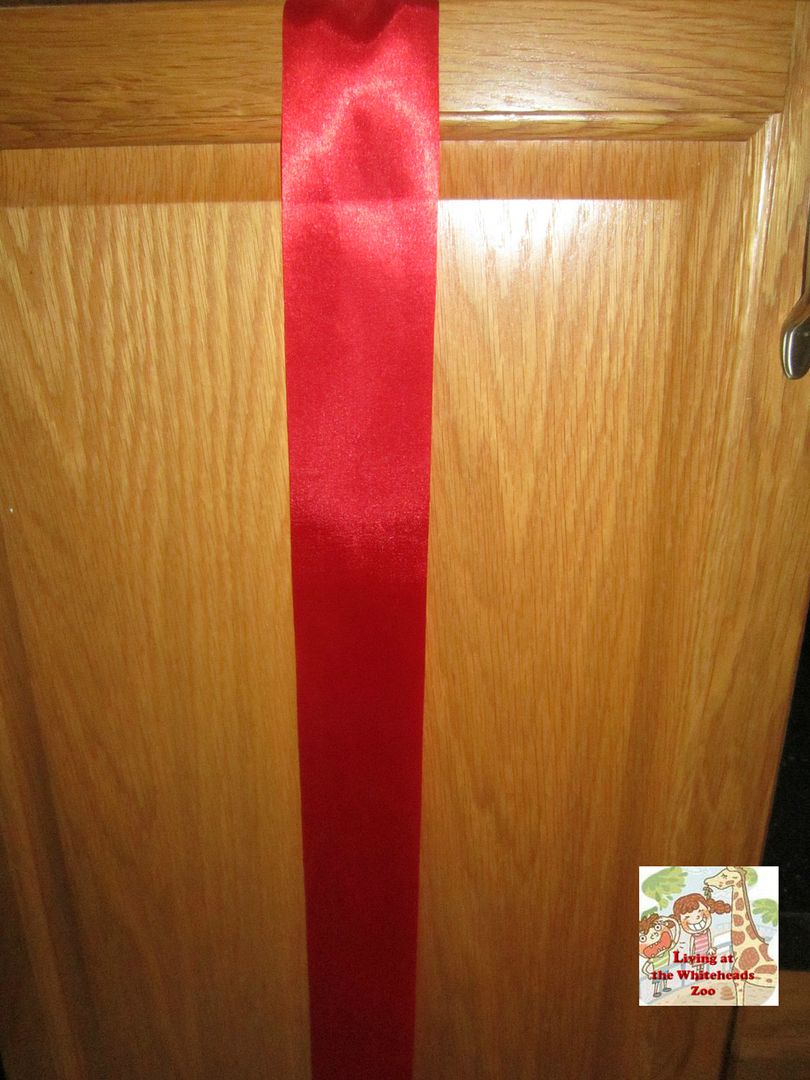 Tip : You can cut the ribbon to your desired length or wrap it under the bottom of the door and secure it in place. Decorate the ribbon with embellishments and add a big bow to the top. *I used hot glue to attach embellishments
Step 3: Use clips to separately attach holiday cards or artwork on your display.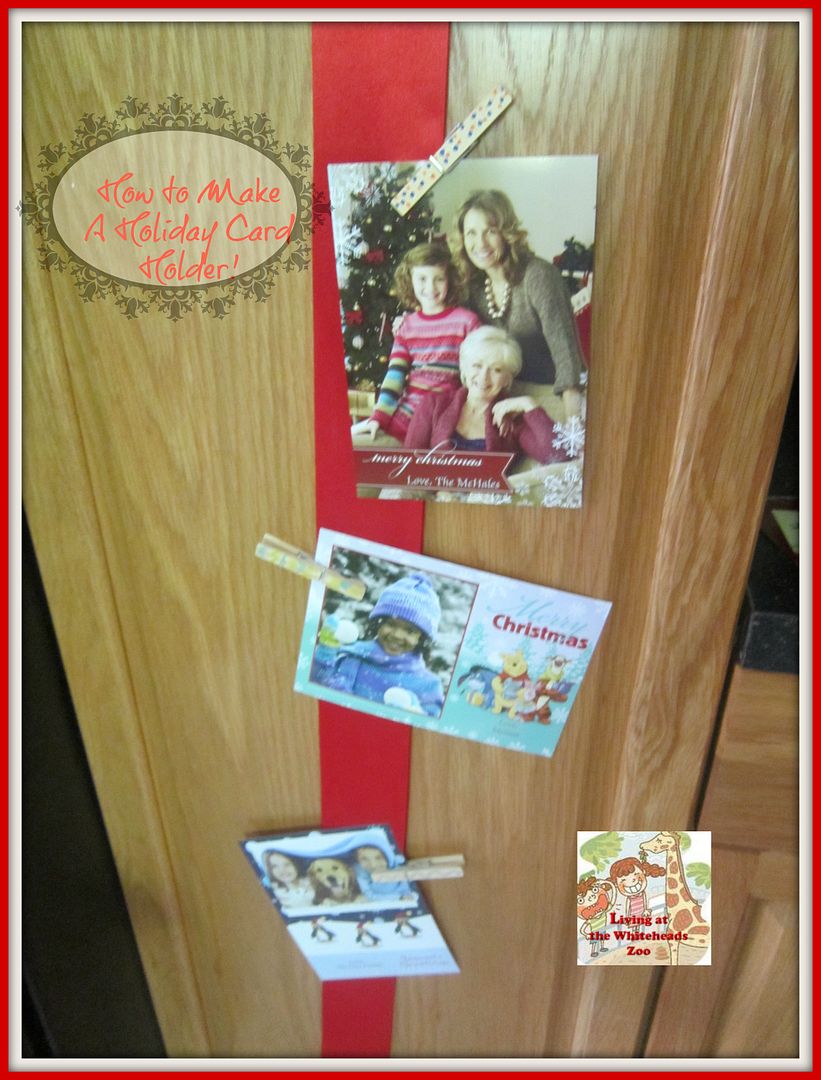 We decorated clothes pins using
Elmer's Painters Opaque Paint Markers, Set of 5 Markers, Bright Colors, Fine Point (WA7519)
(I love those things) . Then I used the clothes pins to attach my cards and works of art.

A little video clip to review how to make a Christmas card holder. Hope yours turns out Awesome!