It's Tuesday and it has been a while since we shared a Tuesdays Travels post. I know you've missed them. Today we have a review from our stay in Savannah. These opinions are brought to you today by our girls and their Mamas. We had a great stay and adventure on this trip. The Holiday Inn Express was just what we needed for the girls. While you are here be sure and link up your own adventures. We love to travel along with you! Visit our
Tuesdays Travels
page to see more of our adventures as a family.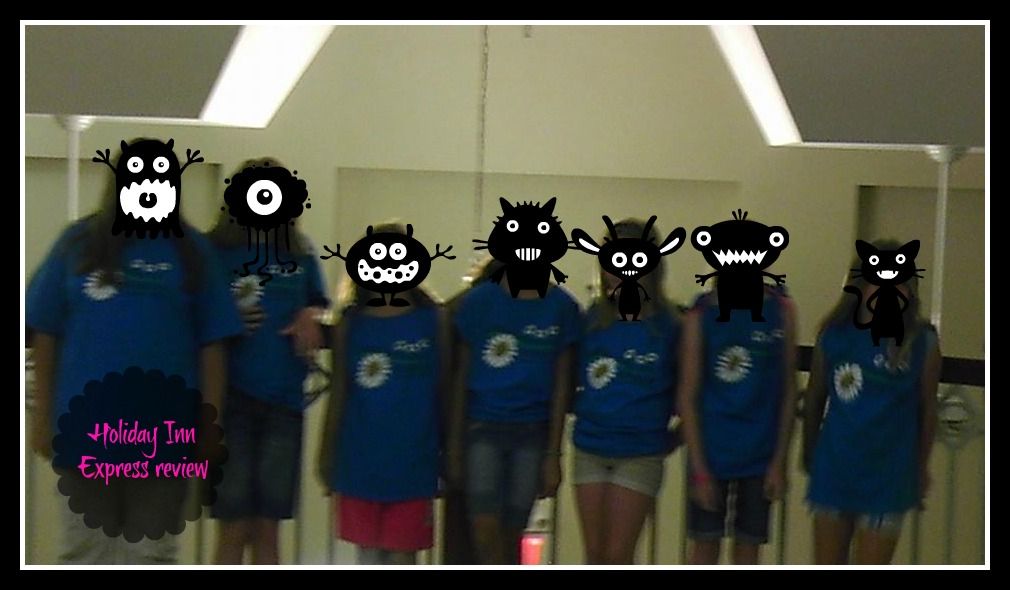 Girl Scouts @ Holiday Inn Express
The Holiday Inn express off i95 was such a great stay. Although it was not in the downtown area we only had a short drive to get back the next morning. I was pleasantly surprised to see huge jacuzzi tubs in our rooms. All the rooms were suites with two double beds and a pull sofa. Small kitchen area with sink fridge microwave area. The decor was nice and relaxing.
The girls made good use of the pool.
Add caption
The pool area was large and had lots of seating they even had a barbecue grill . We really liked that the pool area was somewhat wooded around it making it seem more private.
The only downside was breakfast . The girls did not like the pastries offered...the pancake machine was broken. I thought they had a variety of choices yogurt, cereal, toast, bagels, waffles, even eggs and biscuits.
"We received a discounted room rate for reviewing purposes. All opinions are our own."