Is it time to start planning the perfect Birthday party? or are you just planning a party for the fun of it? We're sharing everything you'll need to host a Turbo party today. Get ready to make up some fun with this creative, printable party kit. From the invitations to the thank you cards this party kit has everything you will need to make your party a fun success.
Everything You Need to Host a Turbo Party!
1. Invites - There are all kinds of cool ways to invite your party guest. Create a facebook event, send out evites or print out these fun printable invitations and use snail mail or hand delivery.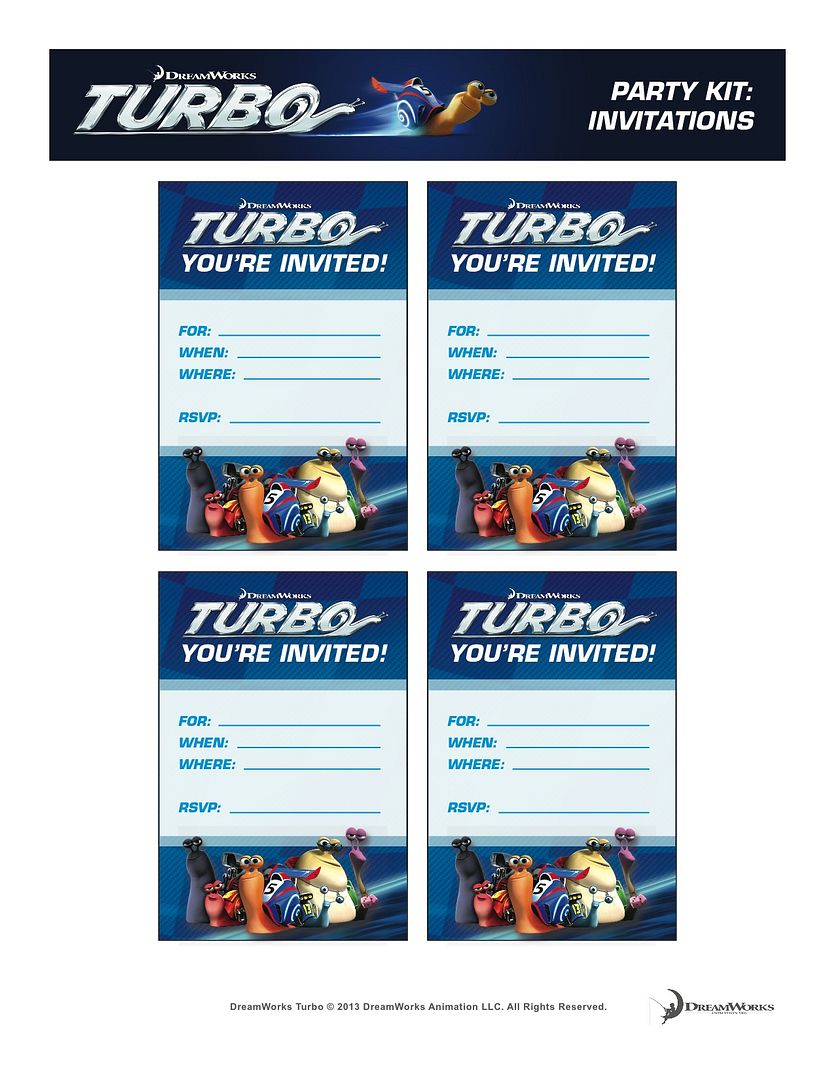 2.
Food -
every party needs something yummy. Kids love these delicious
Kool-Aid cupcakes
and you can make them any color. Whip a batch of these and Add our Turbo Cupcake toppers. Everyone will want one more.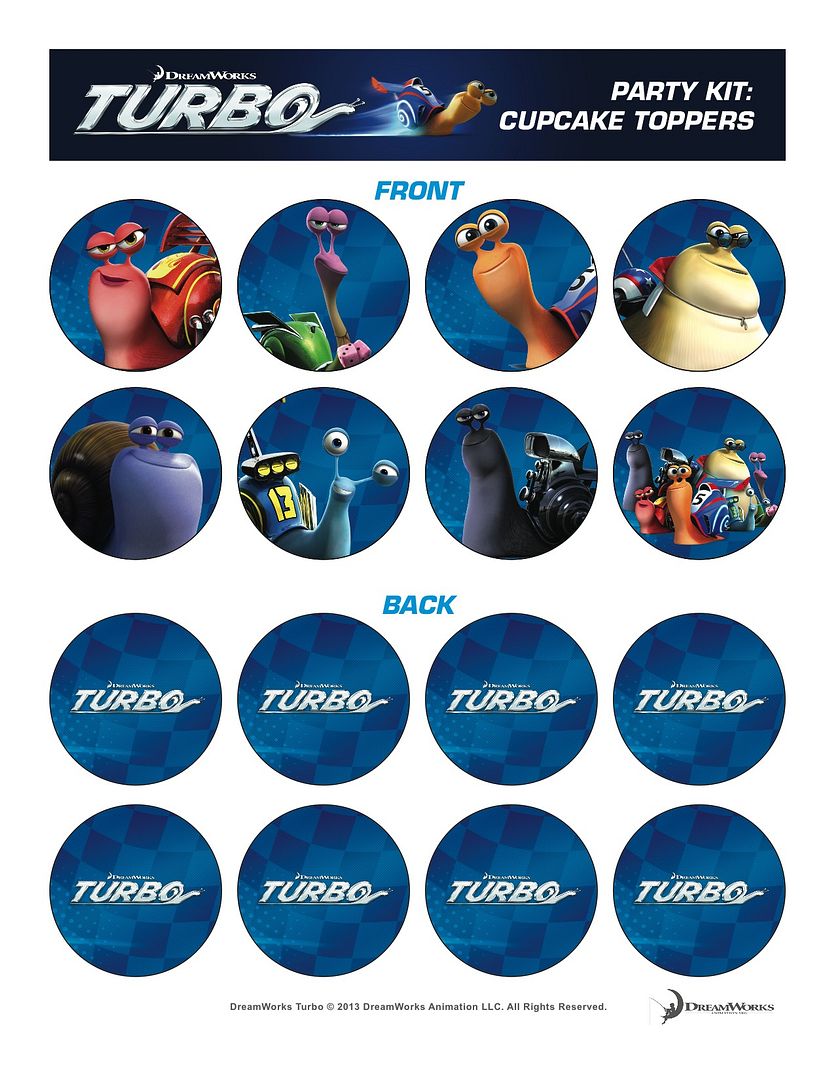 3.
Entertainment
- the key to a successful party is to keep everyone entertained and having fun. Print out some of our
Turbo Activity Sheets
. Rent or Buy the DVD to watch. Or try to win a copy here we're giving one away. Good Luck!
How fast is fast? Here is a fun video clip for you to enjoy. #TurboFastRun =)
4.
Goodie Bags
- Grab some plain bags at the store and decorate your own loot bags. Have kids color and decorate their bags and then add these fun printable name tags to the center. They will love them. You can then add some fun party favors for them to take home.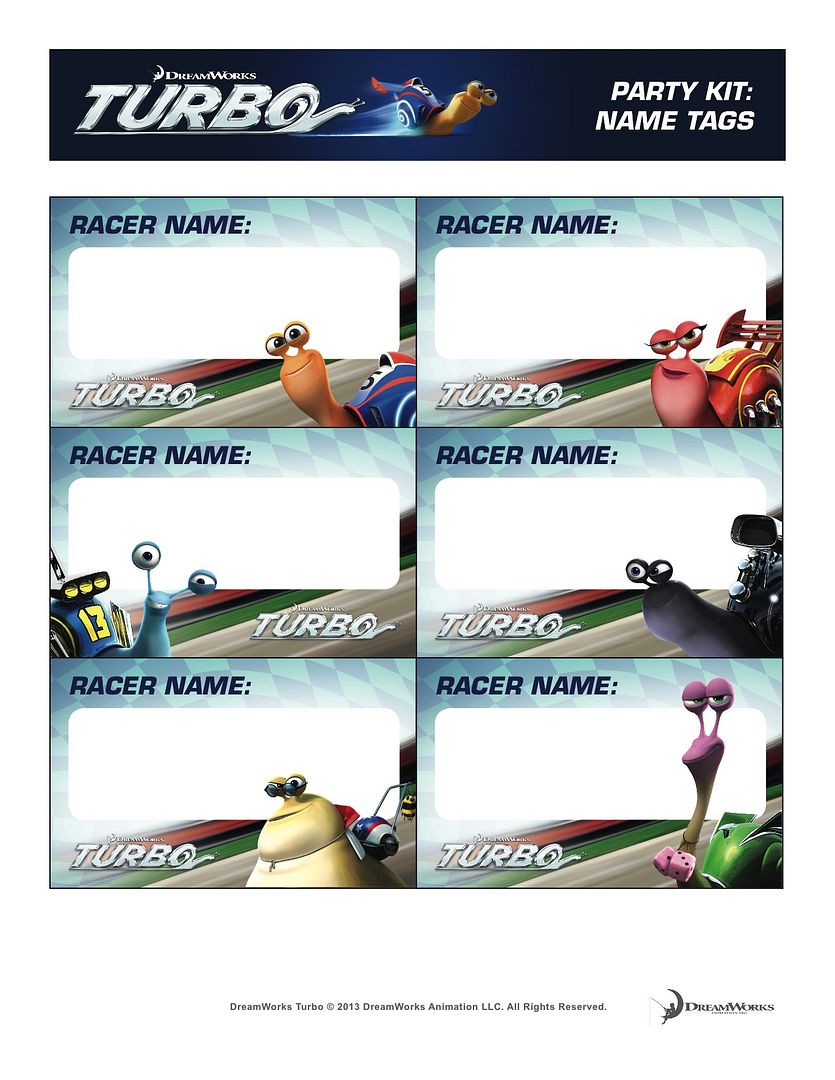 5.
Thanks
- Be sure and thank your guests. Every guest likes to know you appreciate them. Here are some fun Thank you cards you can add to your goodie bags to let them know how happy you are they came! Even better they are kid friendly so you can teach your child about saying thanks.
There you go ! Everything you'll need for a super fun Turbo party.
"This post was sponsored by Fox Home Entertainment Insiders. As an Insider I receive promotional items and DVD for sharing with you. Even so all opinions are my own. "