Fall is here and with it cooler weather. We're in Florida and we don't get a lot of cooler weather. When the temperatures begin to lower here I'm ready to break out the slow cooker and make some stews, soups and chili for dinner. I love to use my crock pot because you just toss everything in and forget about it until dinner time. Plus it doesn't heat up the house. Today we're cooking up some Brunswick stew and I've called it
Cheaters Brunswick stew
because it uses Llyods meat vs home cooked. This really step really saves a lot of time. Brunswick stew is one of them recipes that reminds me of my Granny. She use to make huge and I mean huge pots of it. Check out our other post with a
Crock Pot Brunswick Stew Recipe
too.
Cheaters Crock-Pot Brunswick Stew Recipe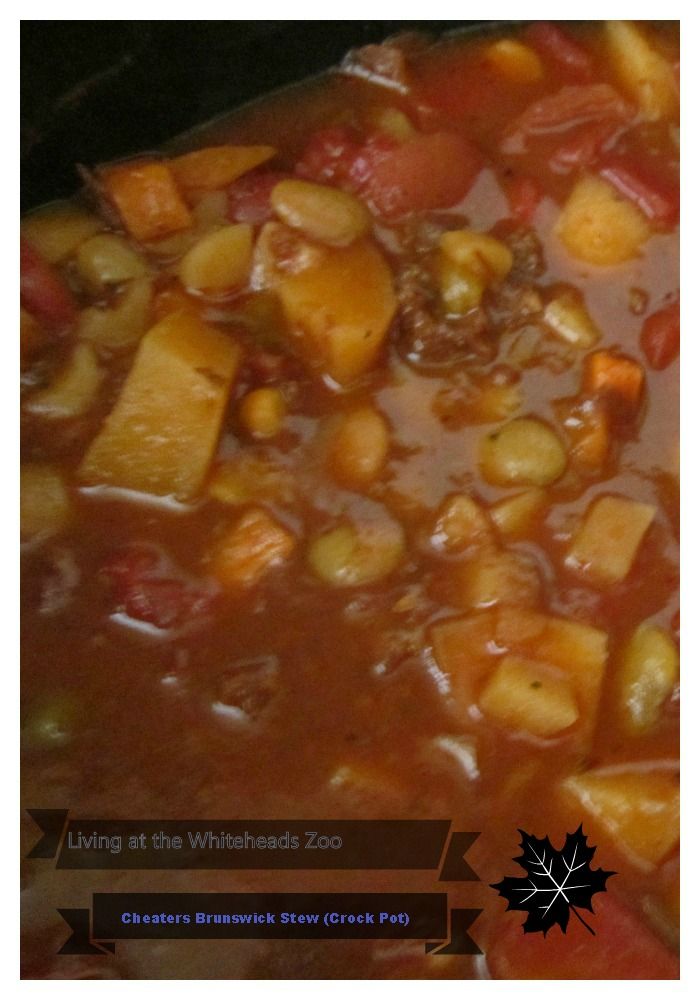 Ingredients You Will Need:
1 tub Llyods BBQ Beef or Pork
1/2 28 ounce barbecue sauce
1-2 cups of lima beans
1 can VEG All vegetables
1/4 tsp salt
1/4 tsp black pepper
1/4 tsp sugar
1 can diced tomatoes
1/2 28 ounce bottle of water
3-5 potatoes diced
What You Need To do:
Drain your vegetables well. Toss everything in your crock pot. It does not matter which order. Give it a good stir. Turn Crock Pot on high a nd cook for 4 hours.
I reccomend corn muffins to accompany this meal. Regardless it is yummy.

See how I made it for yourself. Here is a little video of me making this in the kitchen. Enjoy!