The Stage Is Set For Fun In The All-New
ANGELINA BALLERINA

®

: 
TWIRLING TALES 
Available On DVD, Digital Download And Video 
On Demand 

November 5, 2013

 From 
Lionsgate And HIT Entertainment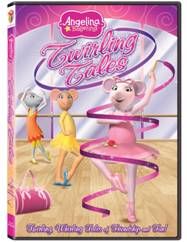 Street Date:

11/5/13
DVD SRP: $14.98
PROGRAM DESCRIPTION
The curtain is rising as Angelina Ballerina and her friends take center stage for friendship, fun and imagination in the all-new Angelina Ballerina®: Twirling Tales release available on DVD, Digital Download and Video on Demand November 5, 2013 from Lionsgate and HIT Entertainment.
Angelina Ballerina
embodies dance, music and performance while inspiring girls to achieve their dreams. Angelina dances her way into little girls' hearts while sharing lessons in friendship, loyalty and of course, fun!
SYNOPSIS
Angelina and her friends stay on their toes in these twirling, whirling tales of friendship and fun! There are sweet surprises in store when Angelina and her friends must "dance like a cake" for Vicky's cake-themed dance day. It is thebig Spring Fling too, but how will Angelina and her friends fit all their favorite types of music and dance into the grand finale? Angelina's parents even get into the swing of things with their very own new dance routine. The stage is set for an absolutely, positively, amazing time!
Episodes:
·
"Angelina's Dance Like a Cake Day"
·
"Angelina's Noisy, Messy Lunchtime"
·
"Angelina and the Musical Plant"
·
"Angelina and Her Parents' Dance Lessons"
·
"Angelina's Mother's Day"
DVD BONUS FEATURES
·
"A Dance A Day" Dance Club
·
"Swing Thing" Karaoke Music Video
Even though I have a little boy we like Angelina Ballerina. This film is cute and fun and all about friends. Every kid can relate to that. I as a mom love the energy Angelina Ballerina has . Such a fun character for children to look up to.
For even more fun we have this cool Angellina Ballerina Coloring Sheet . Just print it out and let your little artist have some fun.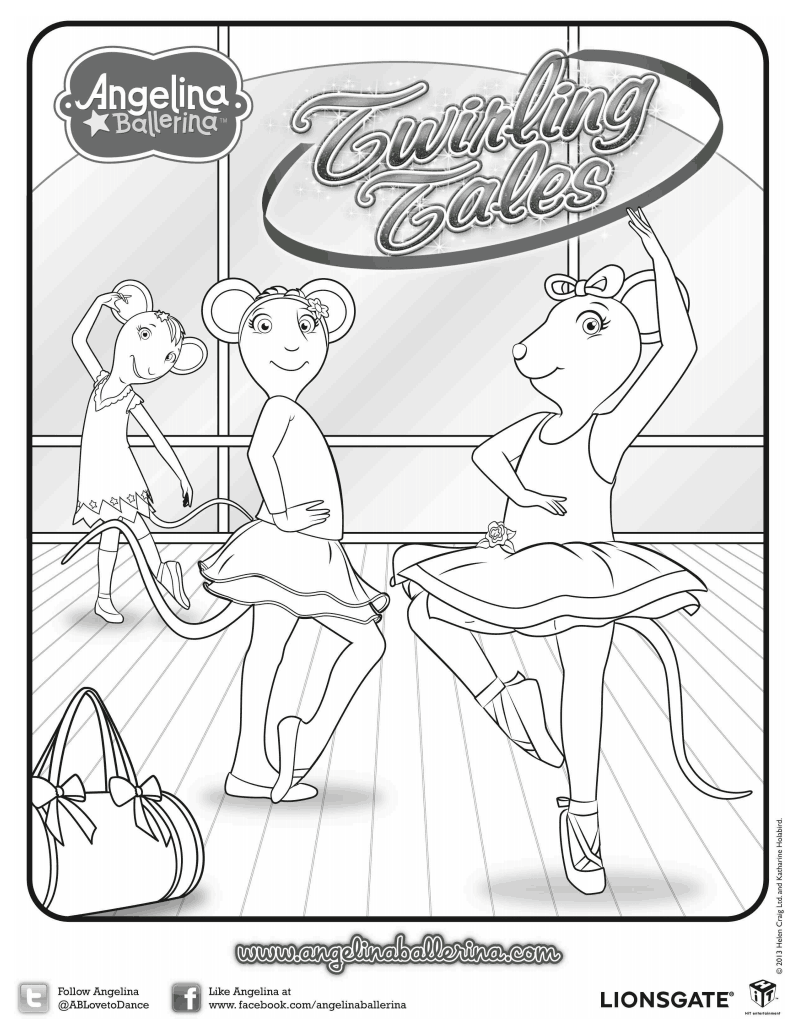 Click here to Print . That's not all we have for you either.
Win: 1 of our lucky readers will Win a copy of Angelina Ballerina Twirling Tales on DVD. Just fill our the rafflecopter for a chance to win. Good Luck!
a Rafflecopter giveaway
"Living at the Whiteheads Zoo received the above DVD for free for reviewing purposes. Even so all opinions shared here are our own. "