Colleen from My Dairy free Gluten Free Life is here today sharing a review on a new cookbook. I'm not a Vegan but I have to tell you that picture of the lasagna below I'd surely like a plate right about now. It's looking pretty tasty. I love a good cookbook and trying something different in the kitchen. Don't you? Check out the review of Bake and Destroy Good Food For Bad Vegans below and enjoy !
Bake and Destroy: Good Food for Bad Vegans
Review & Giveaway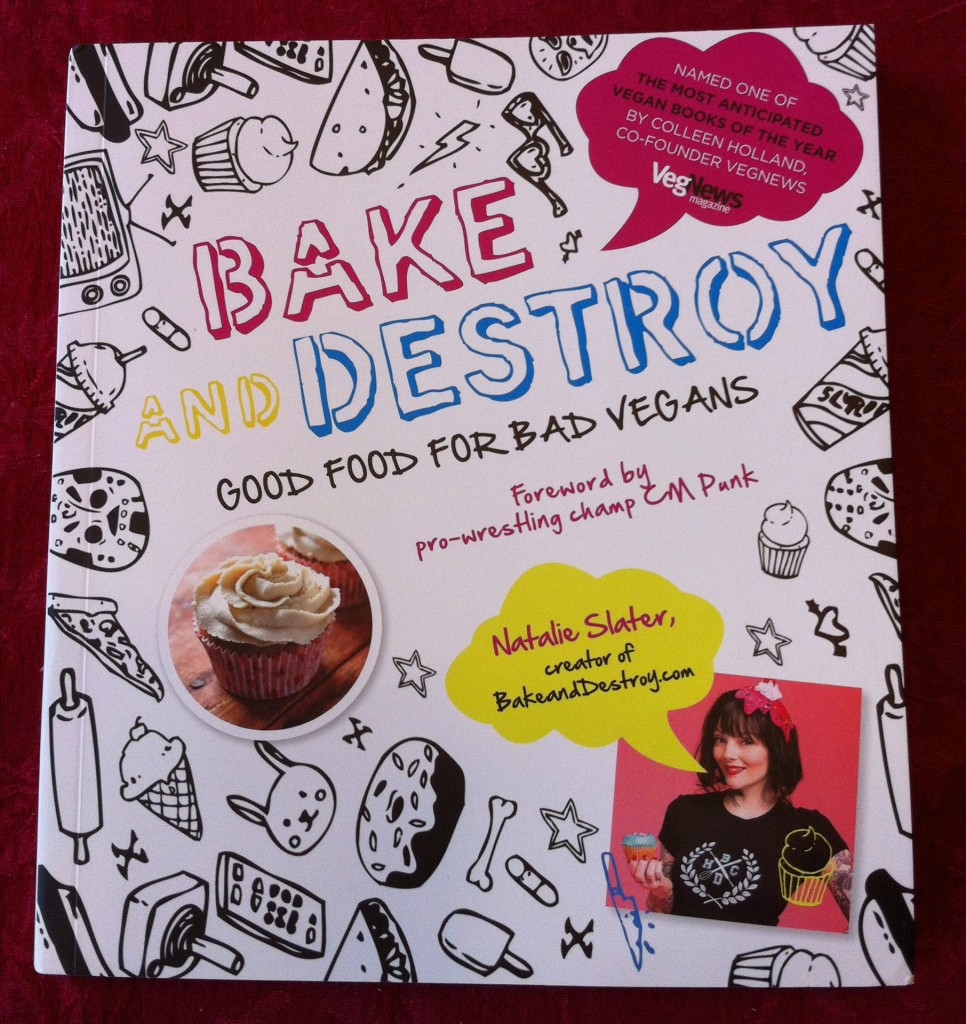 I was contacted to review Bake and Destroy Good Food for Bad Vegans. The contact was sent via email with a picture of this book and I said to myself, I have to review this! My husband summed it up nicely saying "the cover grabs your curiosity and makes you want to see what it's all about". I thought the cover was extremely gutsy and creative. The title alone, Bake and Destroy Good Food for Bad Vegans made me want to take a second look! I wanted to know more about the author and what kind of recipes I would find in this book. I received no compensation other than this book. All comments and thoughts are my own unless otherwise expressed.
About the Author
I wondered what Bake and Destroy Good Food for Bad Vegans would be like. The Foreword, written by CM PUNK a pro-wrestler (with a nice tattooed photo of him), said that these recipes have been battle-tested by carloads of angry, 250-pound wrestlers who would beat you up if you told them the recipes were vegan.
The author, Natalie Slater photograph on the left, has quirky humor that you will find manifested all through out her book and calls recipes very interesting names such as Cannibal Corpse Crock-Pot! Natalie is described as the Iron Maiden and her cooking has influenced TV, pro-wrestling, punk rock and heavy metal! Natalie is passionate about plant-based baking and cooking.
As a child, Natalie Slater loved cooking in the kitchen with her mom but had a natural aversion to being told what to do, that was the driving force behind creating bakeanddestroy.com with more than half-million hits a month. She's also won the Cooking Channel's Perfect 3 award. She is a blogger at WTTW Chicago Tonight, served as a judge on Food Networks "Cupcake Wars" and written for various other magazines and online publications. Now let's get to the nuts and quirks of the recipes!
Vegans Recipe Review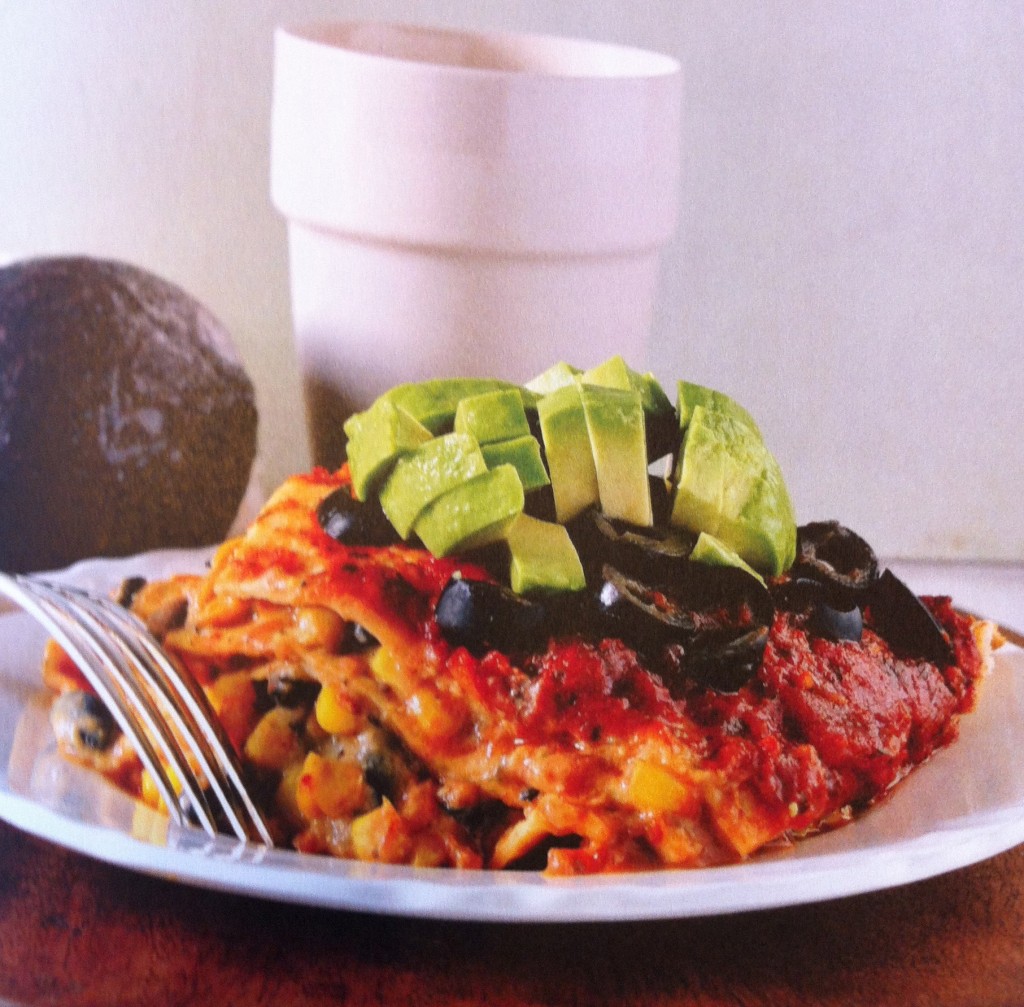 Lasagna for Vegans
Doesn't this Taco Lasagna for Vegans look fabulous and make you want to eat it right now? Although I am not strictly Vegan, I do eat many vegan meals. I love the fact that Natalie offers recipes for Vegan Mayo, Ranch Dip & Dressings and 2 types of Vegan Chee-Zee sauces! AND the recipes in this book use NO EGGS, making it truly vegan. I have loved reading this cookbook! Besides the humor there are many great tips.
I will tempt you by listing a few of the things I really want to make! Peach Cobbler Cupcakes, Frozen Lemonade Pie, The Non-Cop-Out Tofu Scramble, Venus Chocolate-Pumpkin Muffins, Samosa Potpie, Spaghetti Cake with Grandma Sharon's Hater-Proof Sauce, Mace 'n' Cheez Ballz..... Got the picture?
GIVEAWAY
I am very lucky to be able to offer 1 copy of this cookbook to one lucky reader!
Enter on the Rafflecopter below for your chance to win!
a Rafflecopter giveaway
You will love this cookbook for Vegans even if you are not Vegan!
"Living at the Whiteheads Zoo was not compensated for sharing this review or giveaway in anyway. We are not responsible for the fulfillment of this prize."