It's October can you believe it ? With October comes the Fall season and cooler weather. Your decorating pumpkins and going on hayrides. We have some creative templates for monster and alien printables. I love this time of year. Coming October 15th DreamWorks has some great movies coming out on DVD. Like Monsters Vs. Aliens: Cloning Around which will make for a great movie night with the kids.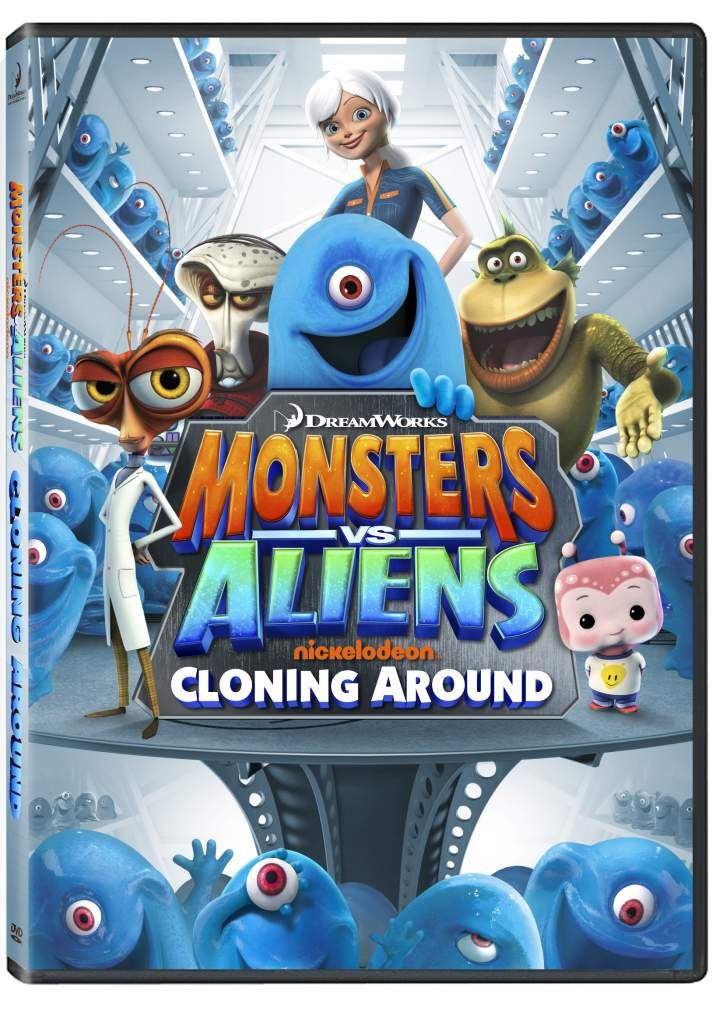 Get ready for a world of hilarious monster mischief and alien antics in this all-new animated TV series inspired by DreamWorks Animation's ginormous hit movie Monsters vs. Aliens. Join team leader Susan, muscle-bound Link, ingenious Dr. Cockroach, Ph.D., and B.O.B., the gelatinous blob, as the residents of the government containment area embark on fun-filled adventures under the not-too-watchful eye of General Monger!
Enjoy almost three hours of adventure with the Ginormica DVD + Digital + Game App collection!
"Monsters vs Aliens: Cloning Around" includes:
·
Welcome to Area Fifty-Something
·
Danger Wears a Diaper / The Toy From Another World
·
The Bath Effect / The Fruit of All Evil
·
Fremeny Mine / Maximum B.O.B.
·
It Came...On a Field Trip / Educational Television
·
Flipped Out / The Wormhole Has Turned
·
The Two Faces of Dr. Cockroach / The Thing With One Brain
·
Night of the Living Dog / Attack of the Movie Night
"Monsters vs Aliens: Cloning Around"
DVD
Street Date: October 15, 2013
Prebook Date: September 18, 2013
Screen Format: Widescreen 1.78:1
Audio: English Dolby Digital 5.1
Total Run Time: 176 minutes
About Twentieth Century Fox Home Entertainment
Twentieth Century Fox Home Entertainment is the industry leading worldwide marketing, sales and distribution company for all Fox produced, acquired and third party partner film and television programing. Each year TCFHE expands its award-winning global product portfolio with the introduction of new entertainment content through established and emerging formats including DVD, Blu-ray™ and Digital HD™. Twentieth Century Fox Home Entertainment is a subsidiary of 21st Century Fox.
About DreamWorks Animation
DreamWorks Animation creates high-quality entertainment, including CG animated feature films, television specials and series and live entertainment properties, meant for audiences around the world. The Company has world-class creative talent, a strong and experienced management team and advanced filmmaking technology and techniques. DreamWorks Animation has been named one of the "100 Best Companies to Work For" by FORTUNE® Magazine for five consecutive years. In 2013, DreamWorks Animation ranks #12 on the list. All of DreamWorks Animation's feature films are produced in 3D. The Company has theatrically released a total of 27 animated feature films, including the franchise properties of Shrek, Madagascar, Kung Fu Panda, How to Train Your Dragon, Puss In Boots, and The Croods.
Now you can have a Monstorous Halloween too. Here are some templates for you to cut your pumpkins into monsters and aliens . Have a great time. Take a picture of your pumpkin and share it on our facebook page we'd love to see it!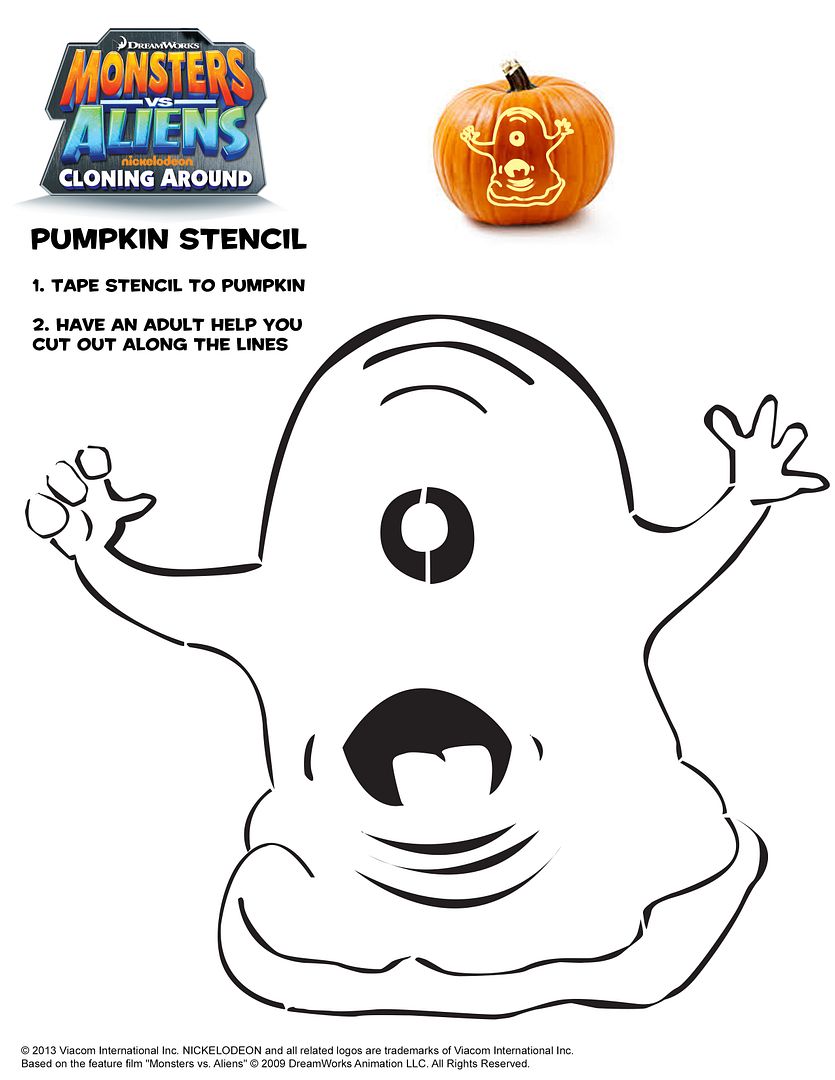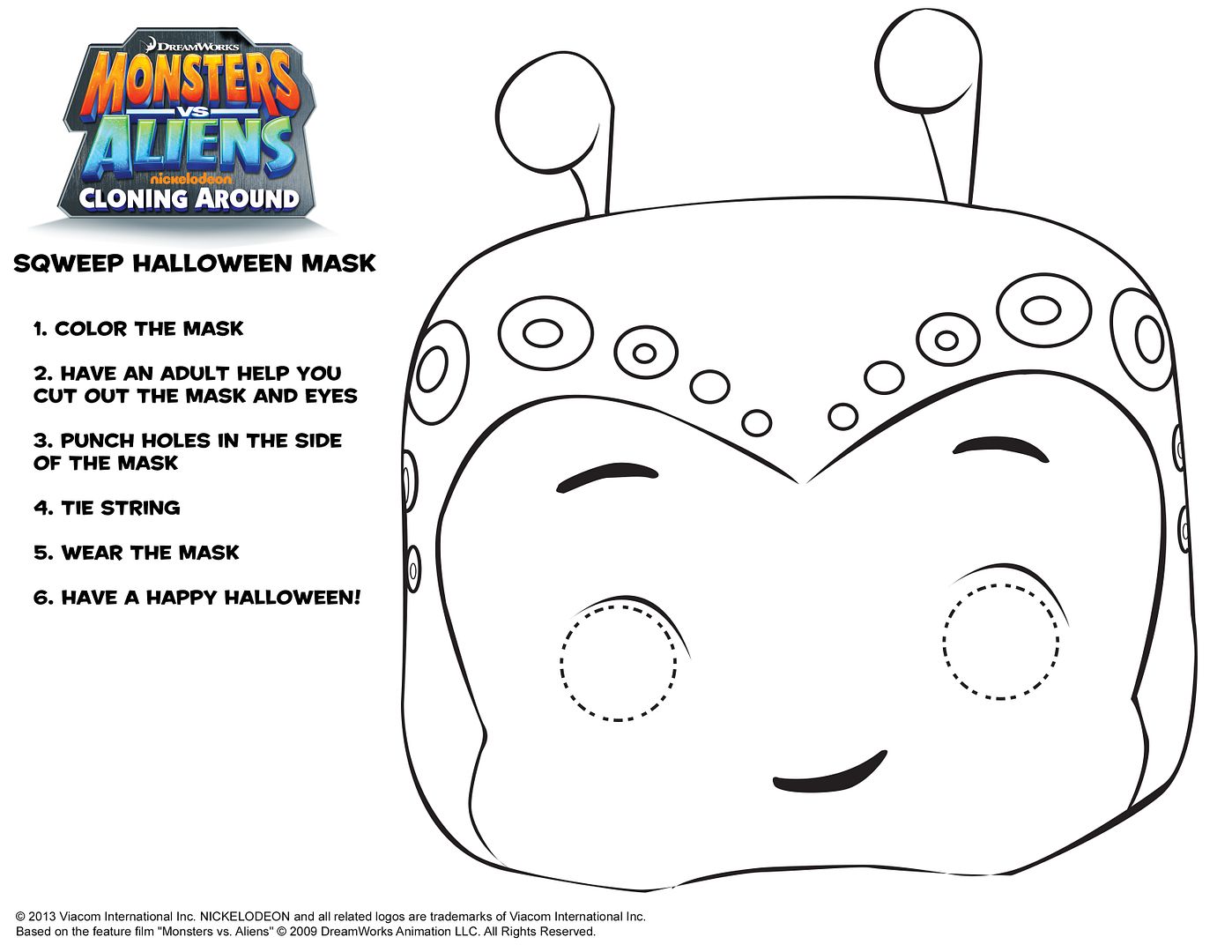 "As a Fox Home Entertainment Insider I was provided with the above materials to facilitate this post."