We received a kit to make plates from
MakIt
. The kit is great it comes with everything you need for the project. Both C and Miss Madison made plates and we had a great time coloring the large circles and making designs . Each pack comes with a pack of water based markers and 25 plate templates (paper circles).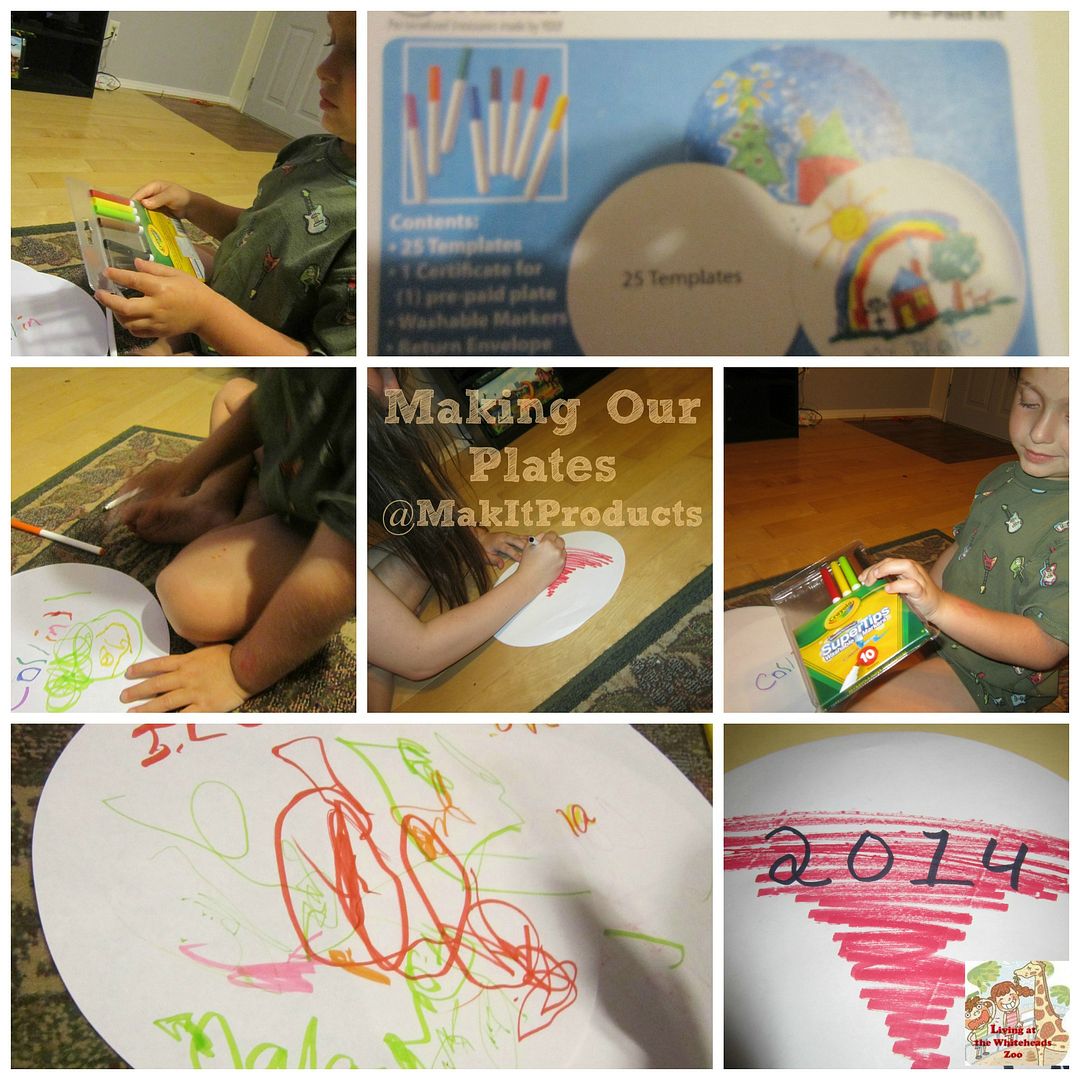 C who is 4 really loved coloring the plates. He is just learning to write and he made a plate with his name and also a plate for his Nana. With some help he wrote I Love Nana. Miss Madison who is 17 also made a plate. She made a plate to celebrate her Senior year. I was surprised that she made a plate with us but she seemed to enjoy it . I was happy that this was an activity that they could do together and have something to show for it in the end. A craft for all ages.
After they finished and we picked which designs we wanted to use for our plates I put them in the addressed envelope that came with the kit. The next day I took it to the Post Office and mailed it. I actually forgot about them until we received a package back from MakIt. Then we couldn't wait to open it.
The original plan was to put up Nana's plate for a Christmas gift. But we were way to excited. Look at his face. He couldn't wait to give it to his Nana he was so very proud. I love that these are Made in the USA . I also love that they can go in the dishwasher. I have already washed the two plates we kept in the dishwasher several times. They are holding up just fine. We loved making our plates and love the final product even more !
My readers save 30% on their Prepaid Art Plate Kit (that's a savings of over $5!) - USE PROMO CODE: USFAMILY at
http://www.

makit

.com/ProductDetail.aspx?ProductCode=K1100PP
You can Connect with MakIt On :
Facebook / Twitter / Pinterest
"
Living at the Whitehead's zoo received complimentary products for reviewing purposes. All opinions shared are our own."