Do you have a Lego Lover at home? I personally am not a fan of Legos (sorry lego lovers) they hurt my feet when I step on them . For whatever reason I totally stink at putting them together. My boys love them though. It doesn't matter if they build whatever the kit tells them to or if they just use their imaginations. As a mom I love seeing them play and use their imaginations. So we have Legos! We received a membership to
Pleygo
for review and I couldn't wait to see what my Little would do with them.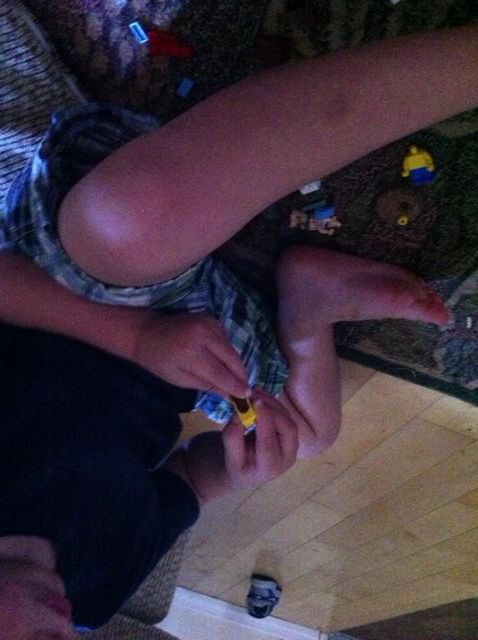 He also loves to get mail. He gets that honest so do I. How fun is it to receive a package just for you and something you love to do. PleyGo sends a lego kit to your child through the mail. They play, put the kit together for however long they like then you package it back up send it back and they send you another one.
How cool is that!
PleyGo is a membership service. You can select from three different memberships and which type of kits and selections would fit your needs the most. I was surprised by how quickly the turn around worked. I appreciated that each kit arrives with a return shipping label . I could return a lego kit at the beginning of the weekend and by the end of the week we had another one to play with. All you have to do is pack them back into the envelope and attach the shipping label (no post office). I just popped it back into the mail box when we were through.
PleyGo was a hit with my little. Which made it a hit with his Mama!
Connect with PleyGo on
Facebook
and
Twitter
We received a complimentary copy of PleyGo for reviewing purposes. All opinions shared are my own.