I am still one of the few people left in this world who loves a good old paper magazine or paperback vs. reading it online. Are you one of the few? I love flipping through the pages, scanning the articles to see if something catches my eye and even getting them in the mail. I mean lets face it a magazine is so much nicer to receive in the mail than a stack of bills. Now isn't that so? If you are one of the few then I have a treat for you today. Check it out....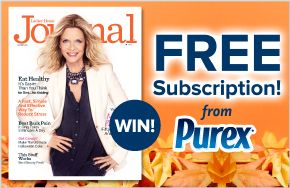 We have a treat for you from Purex. Head on over and enter the Sweepstakes.
"
Living at the Whiteheads zoo is sharing ad part of the Purex Insider program."