I See Me offers personalized children's books and gifts for ages birth to twelve years old. Now I know I have mentioned this before but I LOVE personalized products. I think they make the most unique gifts, and I also think you are more likely to hold on to it or treasure it if something has your name on it. I See Me wants to celebrate the uniqueness of every child. I received a copy of the book My Very Own Name for review.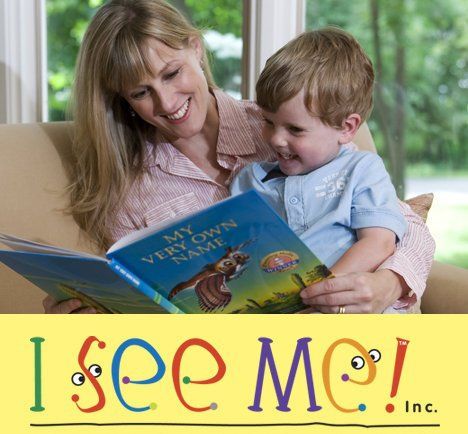 My son is four and writing and recognizing his name is a skill that he is working on . I love the My Very Own Name Book and so does he. Each page has a different animal sharing a letter in his name. The illustrations are bright and bold . The story is entertaining and rhyming. This is so fun to share with him at bedtime or whenever he is wanting to look at it. My Very Own Name is great for reinforcing the skills he is already learning here at home and preschool . I love love that this book is not only fun but a great way to teach him about his name. The book is 30 pages long and is a good size of 9" by 11". My Very Own Name is also the chosen I See Me Book of the Month for October!


Many of the I See Me books also have coordinating products to go with them . Like the new personalized lunchboxes

,

coloring books and placemats. You can even purchase them in gift sets.

I think that these fun and original products would make a great gift this holiday season. I know I personally love for my child to receive gifts like this. These personalized books have won many awards and been featured on the Today's Show , Wall Street Journal , BabyCenter.com and more. I can definitely see why!
Just a recap of what I liked about my
I See Me
Personalized Book:
Bold Bright Illustrations
Unique one of a kind story
Personalized with my sons name
Quality hard cover, glossy pages , good size
Has both first and last name
I would definitely consider purchasing more I See Me books in the future for our home library. It has been one of the top story picks for my son for the past couple of weeks at story time. I'm thinking My Very Own Pirate Tale would make a great surprise.
"Living at the Whiteheads Zoo received one or more of the products mentioned above complimentary for reviewing purposes. Even so all opinions shared here are my own. "