The Top DreamWorks Characters to Watch This Halloween
Are you ready we have a fun post for you today not only are we sharing the top DreamWorks Character to watch this Halloween. We also have a super awesome giveaway and .... some really cool Halloween activities and printables. With the weather cooling off it is the perfect time to snuggle up with your loves and have a movie night. I love all of the fun activities of Fall. Carving and painting pumpkins, bobbing for apples , hayrides and carnivals its a great time of year. Check out these printables you might just want to carve your pumpkin Kung Fu panda style. Enjoy and Have fun this Fall!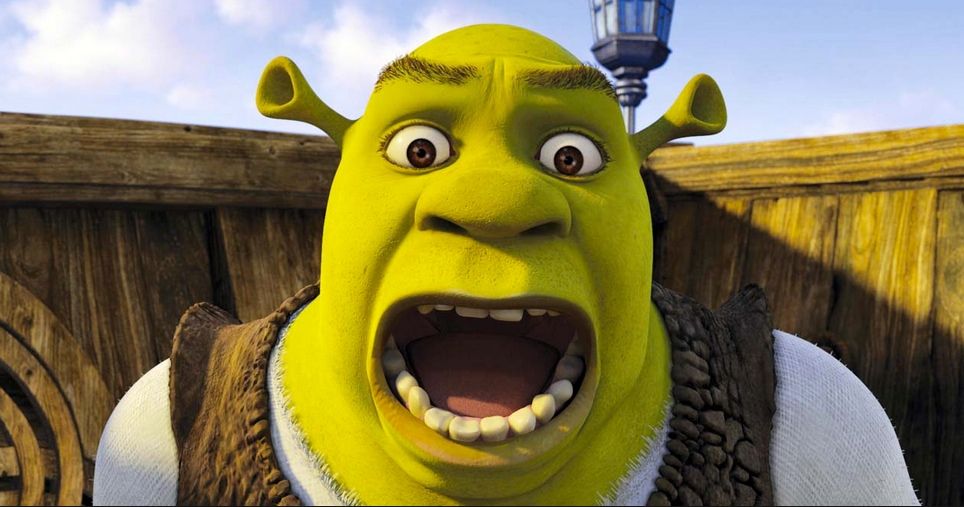 Shrek may not want to welcome visitors to his home in the swamp, but this big green ogre would make a fun guest in your home this Halloween! Although he puts up a tough front, Shrek has a soft spot in his heart for those he cares about, especially Donkey and Fiona. This goofy guy brings the laughs with his Scottish-Irish accent and one-liners! He's also great for scaring off enemies with his stinky breath, huge size, and frightening yell.
Monsters vs. Aliens: Cloning Around
Get ready for a world of hilarious monster mischief and alien antics in this all-new animated TV series inspired by DreamWorks Animation's ginormous hit movie Monsters vs. Aliens. Join team leader Susan, muscle-bound Link, ingenious Dr. Cockroach, Ph.D., and B.O.B., the gelatinous blob, as the residents of the government containment area embark on fun-filled adventures under the not-too-watchful eye of General Monger!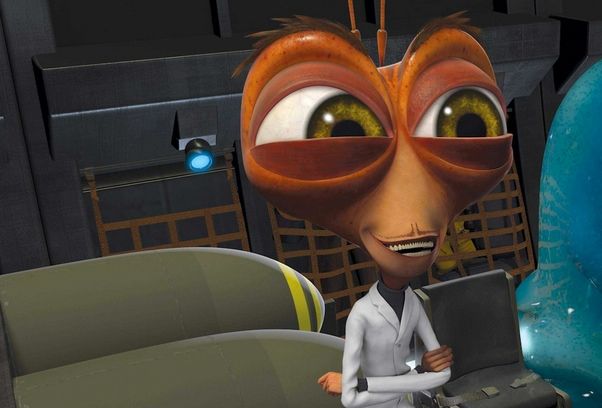 An intellectual mad scientist, Dr. Cockroach, Ph.D. is known for bursting into psychotic laughter while completing his experiments. But, don't be fooled. Dr. Cockroach has not always been this way. In the 60's he developed a device that would allow humans to live a lifespan similar to that of a cockroach. When his creation went wrong, Dr. Cockroach came away with the head of a bug and the ability to climb walls and digest garbage just like cockroaches. His intelligence and lifespan make him a force to be reckoned with!
Kung Fu Panda: Scorpion Sting
Get ready for more high-kicking action and fur-flying fun in this awesome animated TV series based on the Academy Award®-Nominated hit movieKung Fu Panda*! He may not be your typical warrior, but Po packs an arsenal of martial arts skills as big as his heart...and his stomach. Always ready to fight for what's right, Po and the Furious Five—Tigress, Monkey, Mantis, Crane and Viper—face exotic dangers at every turn, including a pair of magic shoes with an evil "sole," and Scorpion, one of the sharpest villains in all the land!
The courageous dragon warrior, Po Ping, is always up for a new adventure. Although Po is not your typical Kung Fu warrior, he uses his personality and his strengths to solve problems and protect those who need him most. He has an excitement for life and is determined to be the best warrior that he can possibly be. Sometime Po can be a little immature and rambunctious, but he has a kind heart and knows the importance of family.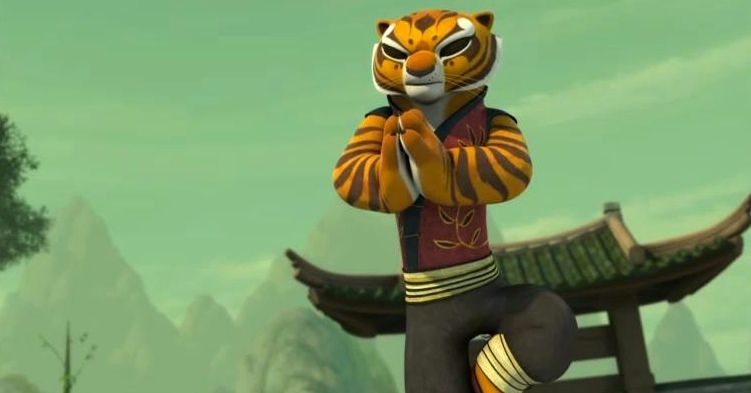 A vital member to the Furious Five, Tigress has unmatchable strength and bravery. She is a master at Kung Fu and at one point was considered to be destined for the title of Dragon Warrior. Although her short temper can still appear sometimes, Tigress has learned to be more friendly and calm. At times she is quiet and less sociable than the other members of the Furious Five. Overall, she possesses a strength and dignity that makes others admire her.

Whose ready for Halloween? Are y'all ready to have some spooktacular fun? We have a few cool Halloween activity sheets and printables for your enjoyment. Do you carve a pumpkin each October? What is the coolest pumpkin you ever carved?
Halloween Activity Sheets "Printable"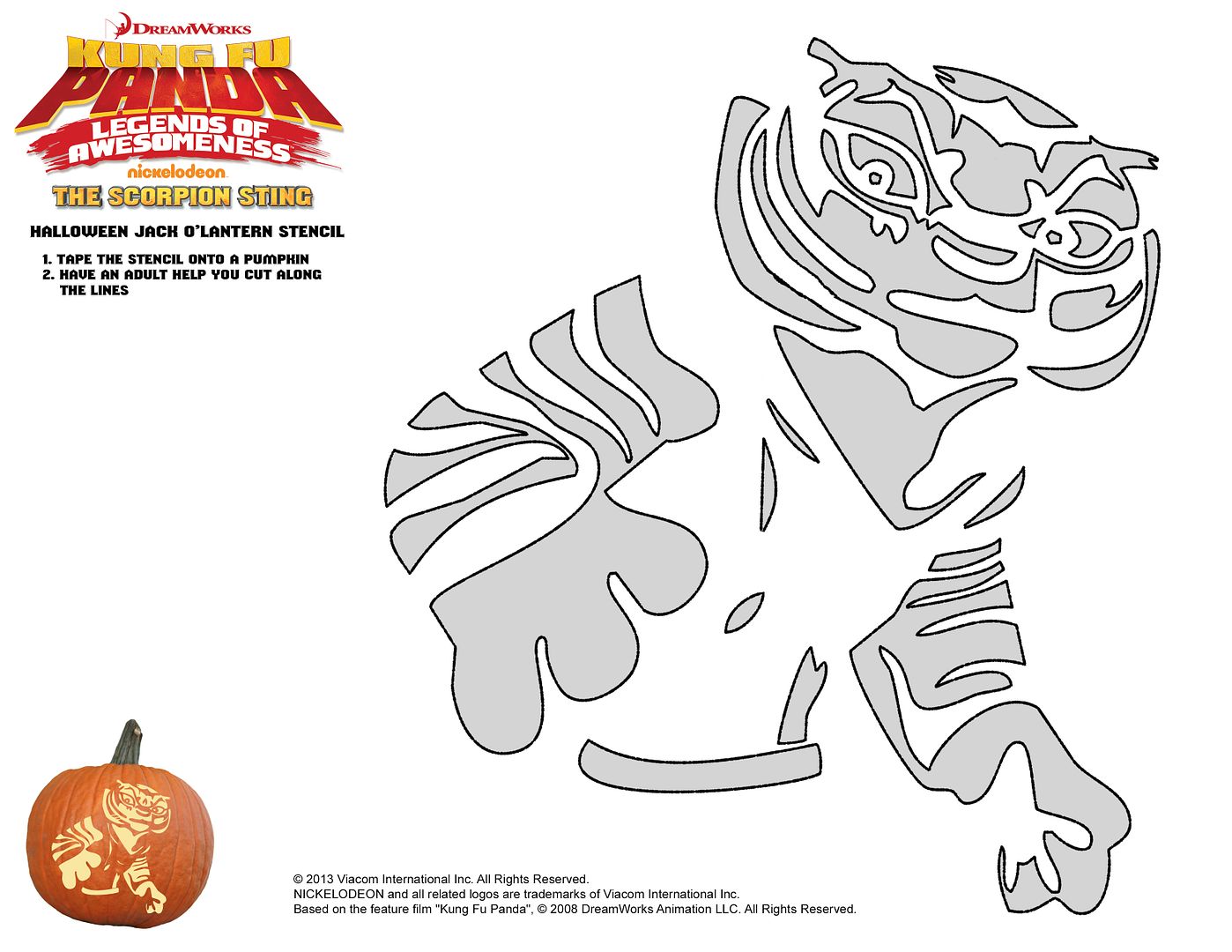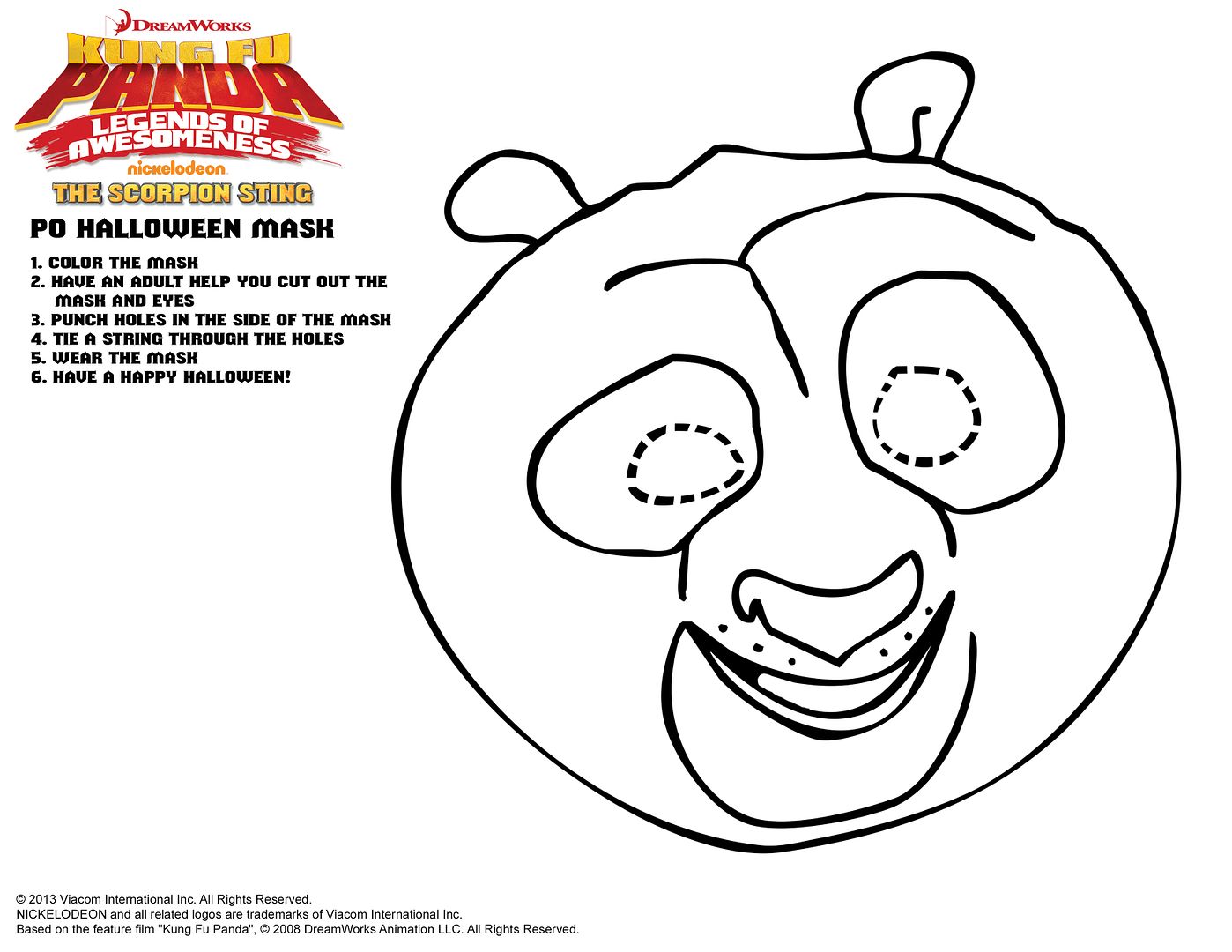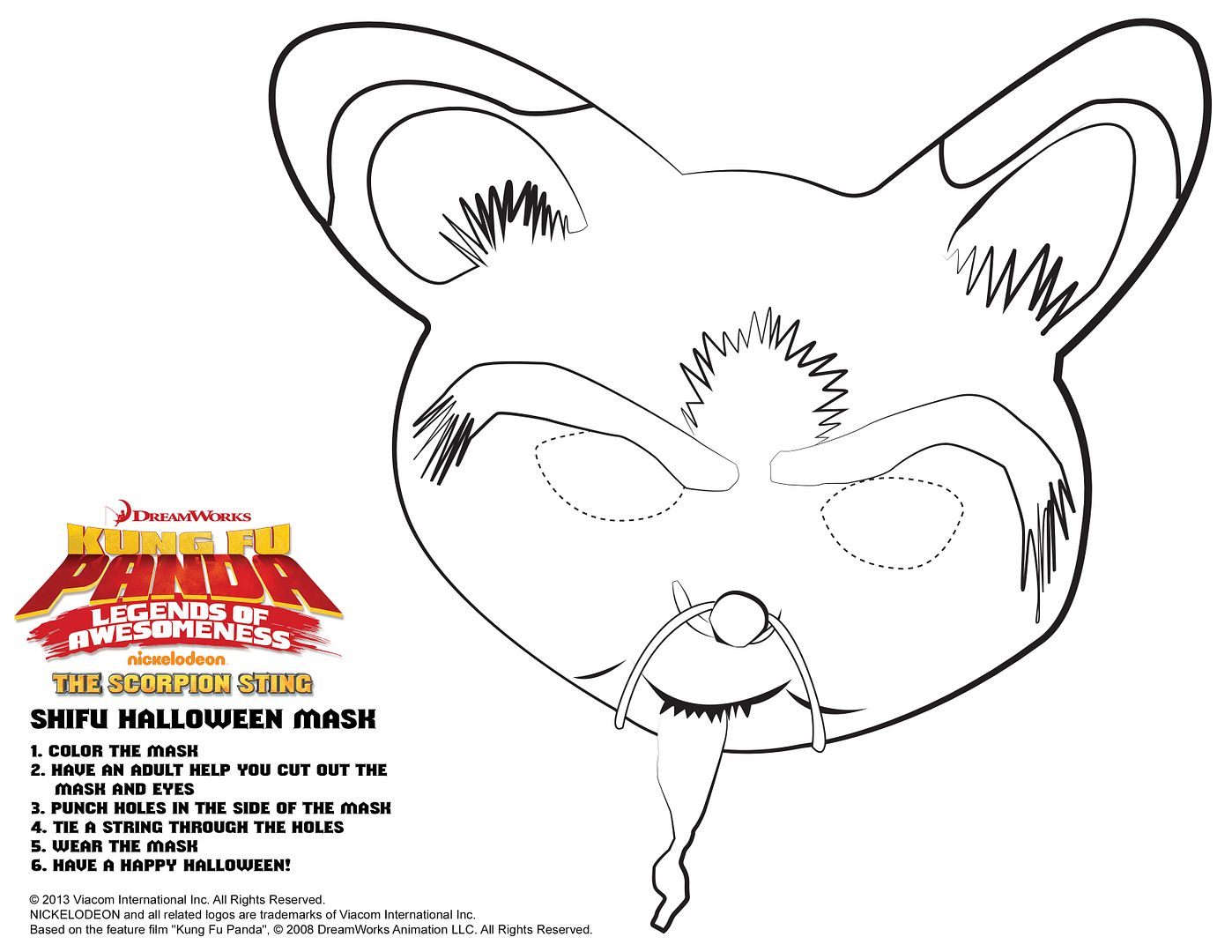 Now that you are ready to have a Kung Fun Panda kind of time we have some great news for one of you. We are giving away a fun movie bundle with all of the titles above in it.
WIN:
1 movie bundle which includes 1 copy of each ~
1 copy
of
Monsters vs. Aliens: Cloning Around
on
DVD
1 copy
of
Kung Fu Panda: The Scorpion Sting
on
DVD
1 copy
of
Shrek the Musical
on
Blu-ray
a Rafflecopter giveaway
"
Living at the Whitehead's Zoo received one or more of the above products complimentary for reviewing purposes. "