Do you have a favorite song from Disney? I think some of the Disney songs are the best. That is why I'm excited to share with you that the Disney Classic box set will be
available
for sale on November 12, 2013. If you are as excited about that as I am then you'll be even happier to know that you can also
Pre-Order
the set beginning on October 22, 2013. You can also pick a set up at Disney on October 22nd.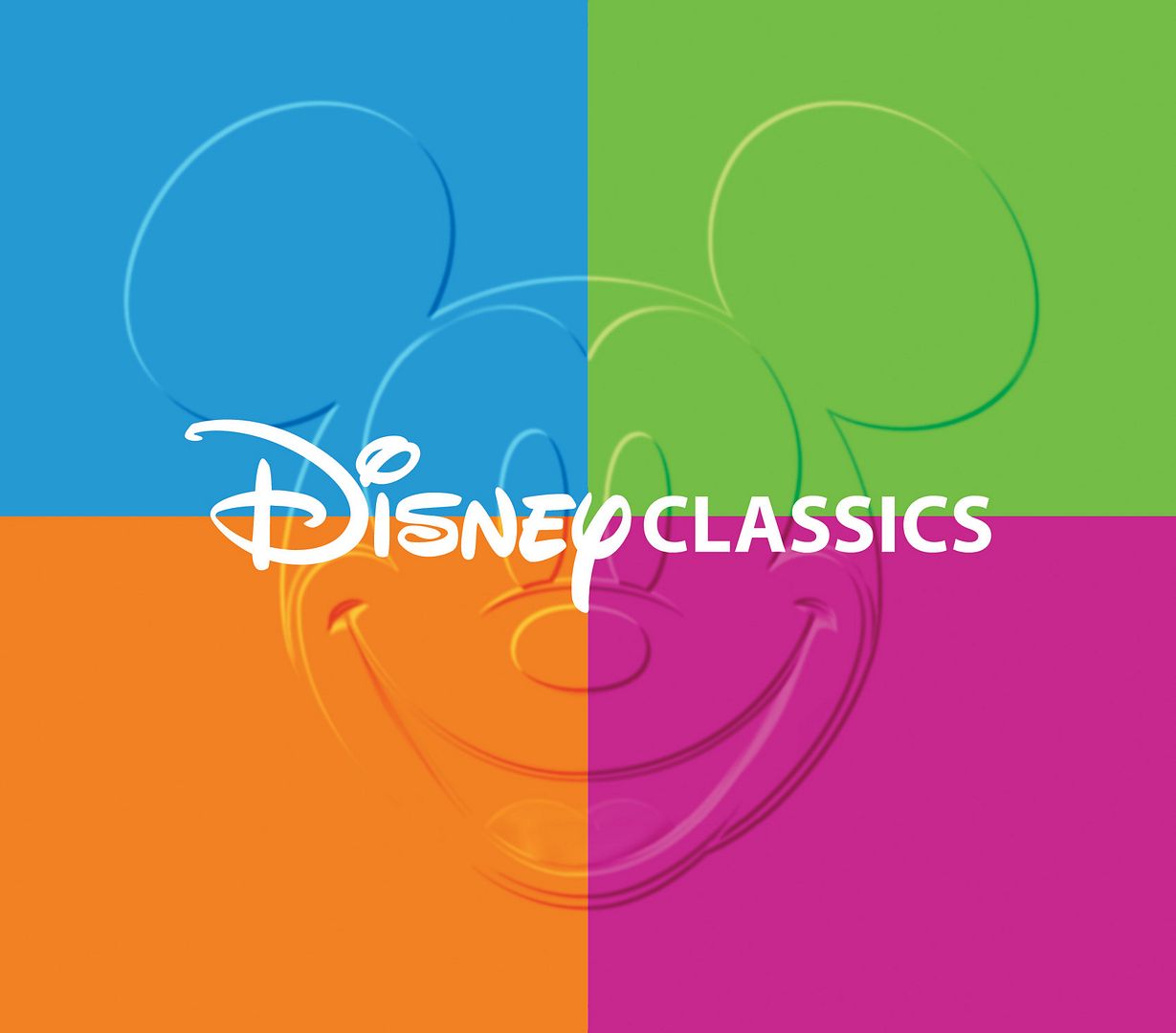 Here is a list of all of the great songs you'll get with the
Disney Classics Box Set Song List
– 94 Songs
Disney Modern Classics
1. Under the Sea – The Little Mermaid
2. Be Our Guest – Beauty and The Beast
3. Seize the Day – Newsies
4. A Whole New World - Aladdin
5. What's This? – Tim Burton's The Nightmare Before Christmas
6. Circle of Life – The Lion King
7. Colors of the Wind - Pocohontas
8. You've Got a Friend in Me – Toy Story
9. Out There – The Hunchback of Notre Dame
10. I Won't Say (I'm in Love) – Hercules
11. Reflection – Mulan
12. The Time of Your Life – A Bug's Life
13. Strangers Like Me – Tarzan (Phil Collins)
14. When She Loved Me – Toy Story 2
15. Whopp-de-Dooper Bounce – The Tigger Movie
16. If I Didn't Have You – Monsters, Inc.
17. Hawaiian Roller Coaster Ride – Lilo & Stitch
18. Look Through My Eye – Brother Bear
19. One Little Slip – Chicken Little
20. Happy Working Song – Enchanted
21. Dig a Little Deeper – The Princess and The Frog
22. I See the Light – Tangled (Mandy Moore)
23. We Belong Together – Toy Story 3
Disney Theme Park Classics
1. The Tiki, Tiki, Tiki Room – Walt Disney's Enchanted Tiki Room
2. Swisskapolka – Swiss Family Robinson Treehouse
3. Yo Ho (A Pirate's Life for Me) – Pirates of the Caribbean
4. Splash Mountain Medley – Splash Mountain
5. The Bear Serenade – Country Bear Jamboree
6. Grim Grinning Ghost – Haunted Mansion
7. It's a Small World – it's a small world
8. There's a Great Big Beautiful Tomorrow – Carousel of Progress
9. The Great Outdoors – Country Bear Vacation Hoedown
10. Space Mountain – Space Mountain
11. Soarin' – Soarin' Over California
12. It's Tough to Be a Bug – It's Tough to Be a Bug!
13. California Screamin' – California Screamin'
14. The Best Time of Your Life – Carousel of Progress
15. Space Mountain – Space Mountain (2005)
16. Universe of Energy – Universe of Energy
17. Kitchen Kabaret Medley – Food Rocks
18. One Little Spark – Journey Into Imagination
19. Canada (You're a Lifetime Journey) – O Canada!
20. Golden Dream – The American Adventure
21. Finale – Fantasmic!
Disney Timeless Classics
1. Who's Afraid of the Big Bad Wolf – Three Little Pigs
2. Whistle While You Work – Snow White and the Seven Dwarfs
3. When You Wish Upon a Star – Pinocchio
4. When I See an Elephant Fly – Dumbo
5. Little April Shower – Bambi
6. The Three Caballeros – The Three Caballeros
7. Zip-A-Dee-Doo-Dah – Song of the South
8. Lavender Blue (Dilly Dilly) – So Dear to My Heart
9. A Dream Is a Wish Your Heart Makes – Cinderella
10. All in the Golden Afternoon – Alice in Wonderland
11. You Can Fly! You Can Fly! You Can Fly! – Peter Pan
12. What a Dog/He's a Tramp – Lady and The Tramp
13. Once Upon a Dream – Sleeping Beauty
14. Cruella De Vil – 101 Dalmatians
15. Let's Get Together – The Parent Trap
16. The Ugly Bug Ball – Summer Magic
17. A Spoonful of Sugar – Mary Poppins
18. The Monkey's Uncle – The Monkey's Uncle
19. Fortuosity – The Happiest Millionaire
20. The Bare Necessities – The Jungle Book
21. Ev'rybody Wants to Be a Cat – The Aristocats
22. Whistle Stop – Robin Hood
23. Someone's Waiting for You – The Rescuers
24. It's Not Easy – Pete's Dragon
25. Best of Friends – The Fox and The Hound
Disney Television Classics
1. Mickey Mouse March – The Mickey Mouse Club
2. The Ballad of Davy Crockett – Davy Crockett – King of the Wild Frontier
3. The Triple R Song (Yippi-A, Yippi-I, Yippi-O) – The Adventures of Spin
and Marty
4. Theme of Zorro – Zorro
5. Scarecrow – The Scarecrow of Romney Marsh
6. Winnie the Pooh – Winnie the Pooh and the Honey Tree
7. Minnie's Yoo Hoo – The Mouse Factory
8. Who, What, Why, Where, When and How Day – The New Mickey Mouse
Club
9. Gummi Bears Theme – The Adventures of the Gummi Bears
10. Duck Tales Theme – Duck Tales
11. Chip 'n' Dale's Rescue Rangers Theme Song – Chip 'n' Dale's Rescue
Rangers
12. Darkwing Duck Theme – Darkwing Duck
13. Theme to Lizzie McGuire (Extended Supa Mix) – Lizzie McGuire
14. Rockin' at the House of Mouse (Extended Version) – House of Mouse
15. The Naked Mole Rap – Kim Possible
16. Cheetah Sisters – The Cheetah Girls
17. Aloha, E Komo Mai – Lilo & Stitch: The Series
18. Hot Dog! – Mickey Mouse Clubhouse 19. Get'cha Head in the Game – High School Musical
20. Nobody's Perfect – Hannah Montana 2
21. Gitchee Gitchee Goo – Phineas and Ferb
22. This Is Me – Camp Rock
23. What Time Is It – High School Musical 2
24. Everything Is Not as It Seems – Wizards of Waverly Place
25. Mickey Mouse Club Alma Mater – The Mickey Mouse Club
Which CD would be your favorite? I love the
Disney Modern Classics
for myself. You can picture pretending to be a singer jamming out in my car. Of course the volume is turned up because I sure can't carry a tune. Little Mister prefers the
Television Classics CD
. We sing and sing and have a great time with this set. C. could sing Hot Dog Hot Dog Hot Digggity Dog since he was about 2 years old. It might just have been the cutest sight ever! He hasn't gotten tired of it he will sing it and sing it. And I love watching him jam out and dance around. Dancing and Singing is a great way to get some sillies out in the afternoon.
BUY:
You can Preorder your Disney Classic Box Set
Here .
Special bonus for box set purchasers: a new medley of Disney hits by
YouTube a capella sensations Peter Hollens and Alex G. Peter and Alex create
fully orchestrated songs using only the sounds of their voices. With well over 100
million views on YouTube alone, their sensational approach has excited
audiences all over the world. An accompanying music video will debut October
22nd on their respective YouTube Channels.
WIN: 1 of my readers will win 1 Disney Classic Box Set (a $49.98 value). The Giveaway is open to USA only.
a Rafflecopter giveaway
This is a sponsored post from One2One Network and Walt Disney Records. All opinions are my own.