"Disclosure: I received these products free of charge from Renuzit via the Purex Insiders Program for reviewing purposes at Living at the Whitehead's Zoo. I was compensated for this post. However, I was not told what to say or share about the product. All opinions shared here are my own. "
What more is there to say. Well a lot actually. My Renuzit package arrived just as we were moving. My mom spied it first and was really excited.


I waited to open it to get settled and it drove her a little crazy. My mom is a "real Renuzit fan" you see. Finally to her delight I did open it and even shared the spoils.
Since, we're in the new house and in the midst of decorating I'm thrilled to tell you that Renuzit Adjustable Cones are now decor friendly. Plus there are tons of scents to choose from. You'll want a cone in every room of your home.
I was sent these four fresh scents to try out: After the Rain, Tahitian Breeze, Simply Vanilla and Hawaiian Oasis. Even their names are delightful! I kept three for myself and shared one with my Mom. We put hers in the family room . It's kind of in the middle of the house and you have to pass through to get to the kitchen, living room or master bedroom.
Next, I selected where to put mine. Simply Vanilla was put in the kitchen. Hawaiian Oasis in my living room and After the rain in the Guest Bathroom. Tahitian Breeze went to my Mom. My favorite scent of the four is After the Rain.
"Renuzit Air Fresheners all around my house. "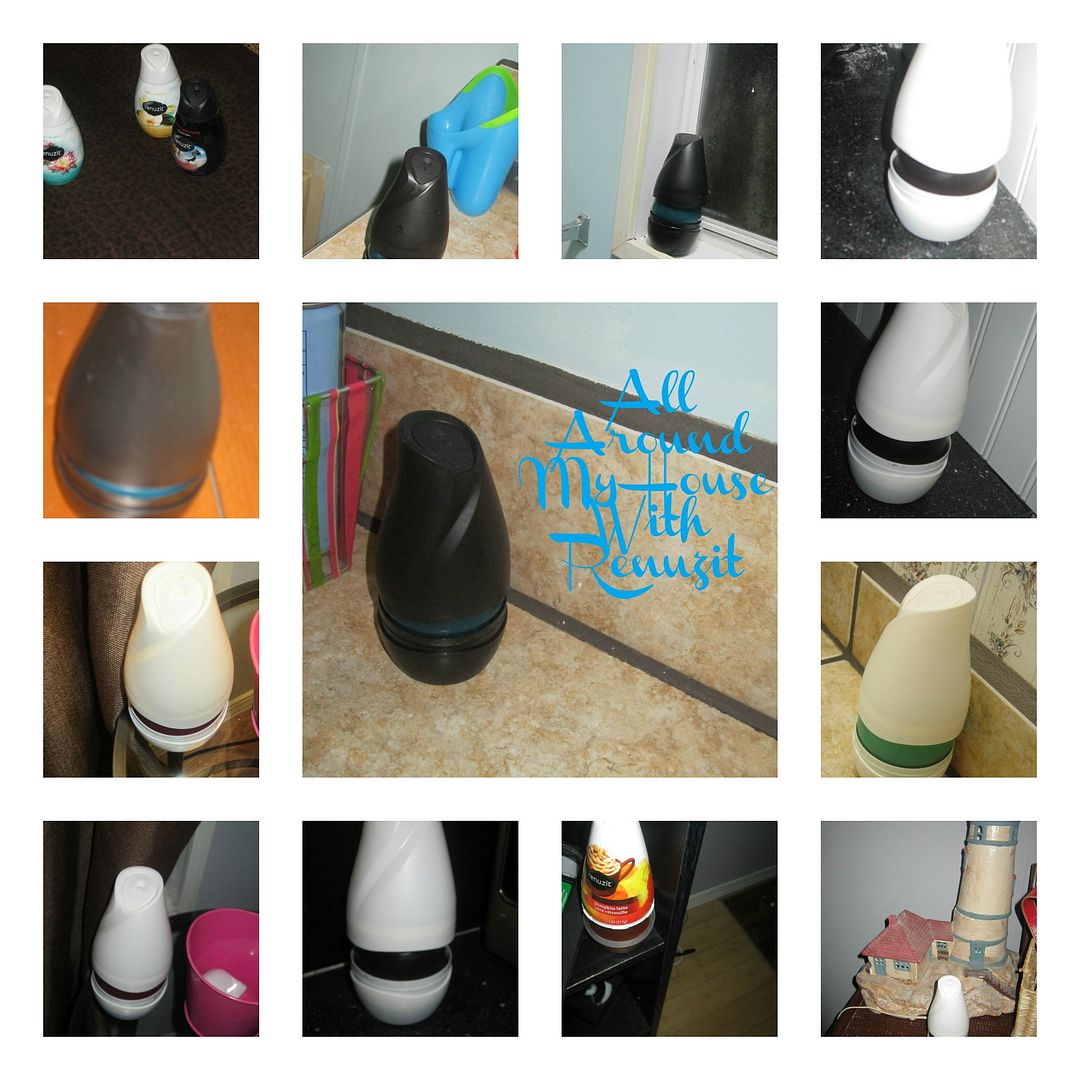 After enjoying the fresh new scents from Renuzit it was time to head to Walmart and see how many others I could find. After adding a few new Renuzits to my shopping cart and a few other things too it was time to head home and set them around the new house. I have one in every room. I love when you first walk into the room and are surprised by the new scent. They smell so good! & there are so many different scents to explore. You can see a list of available
Renuzit scents
here.
Which would be you choose?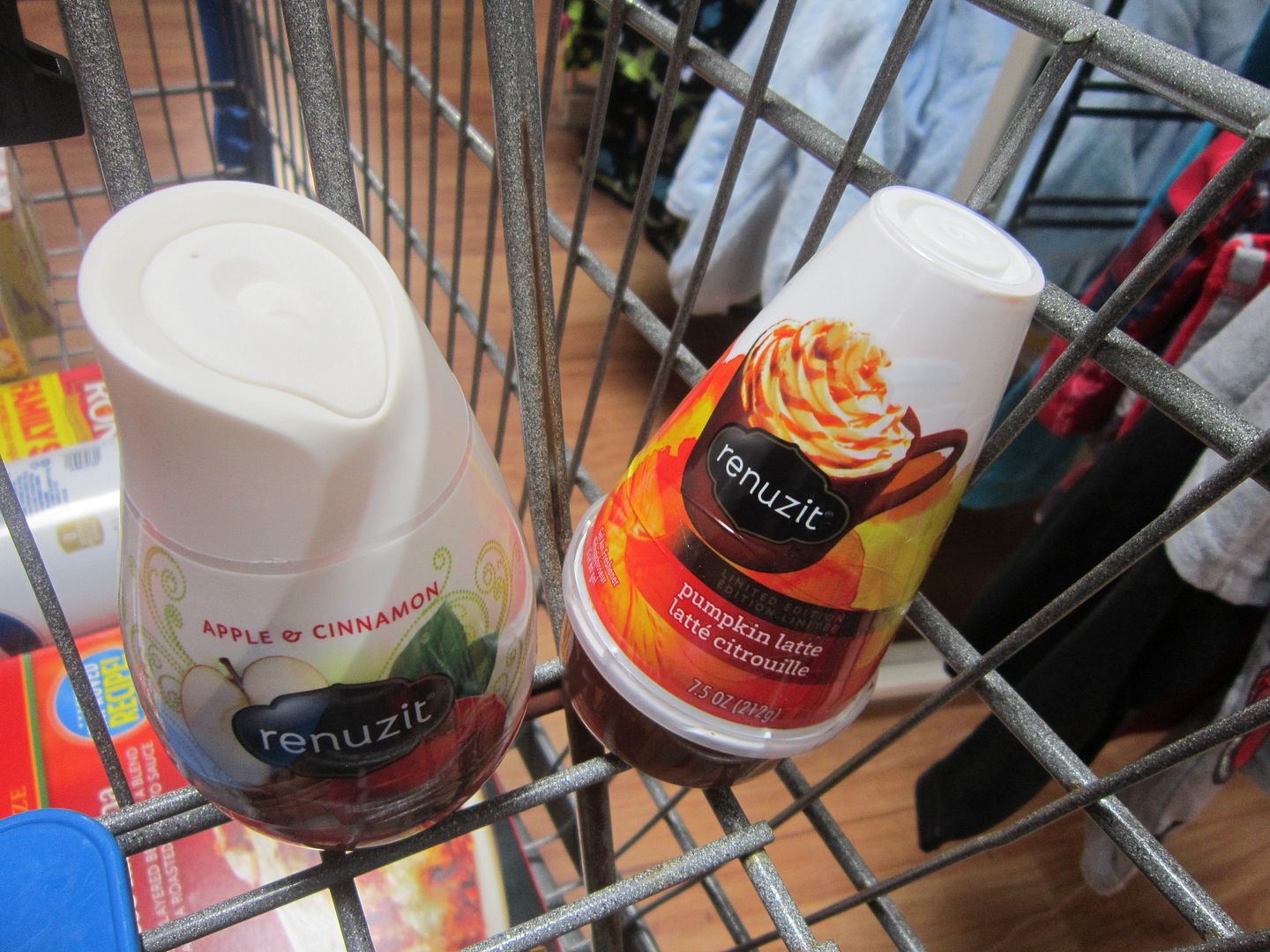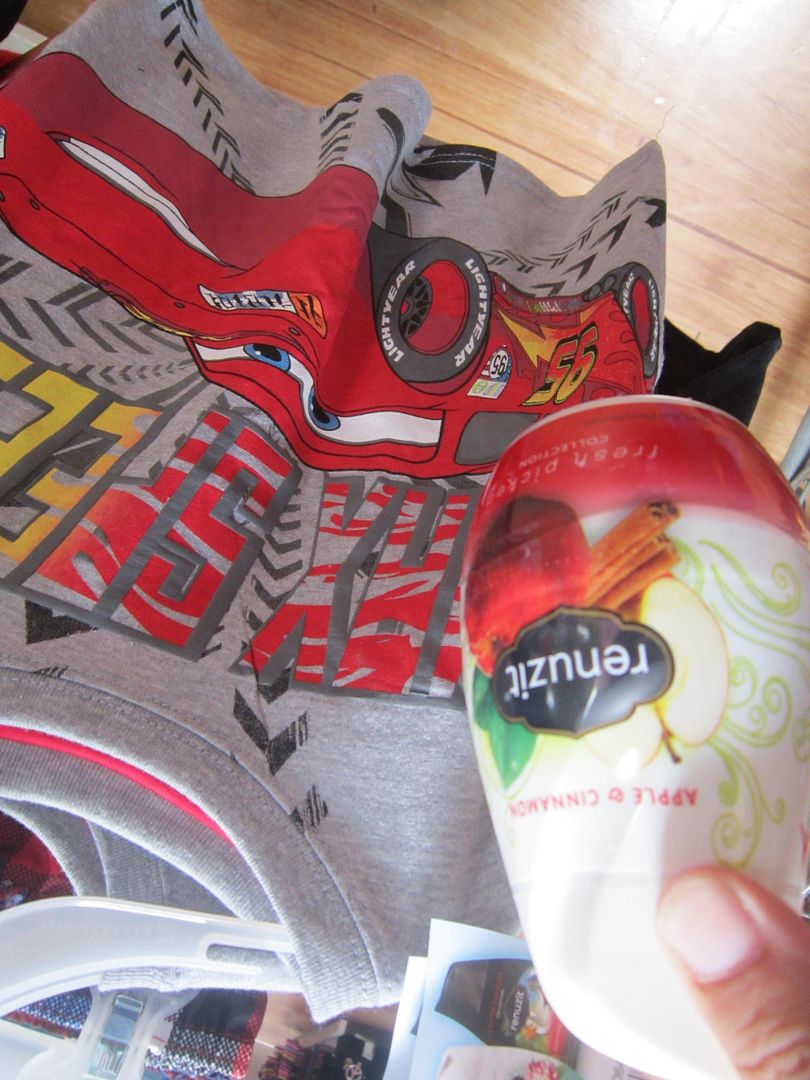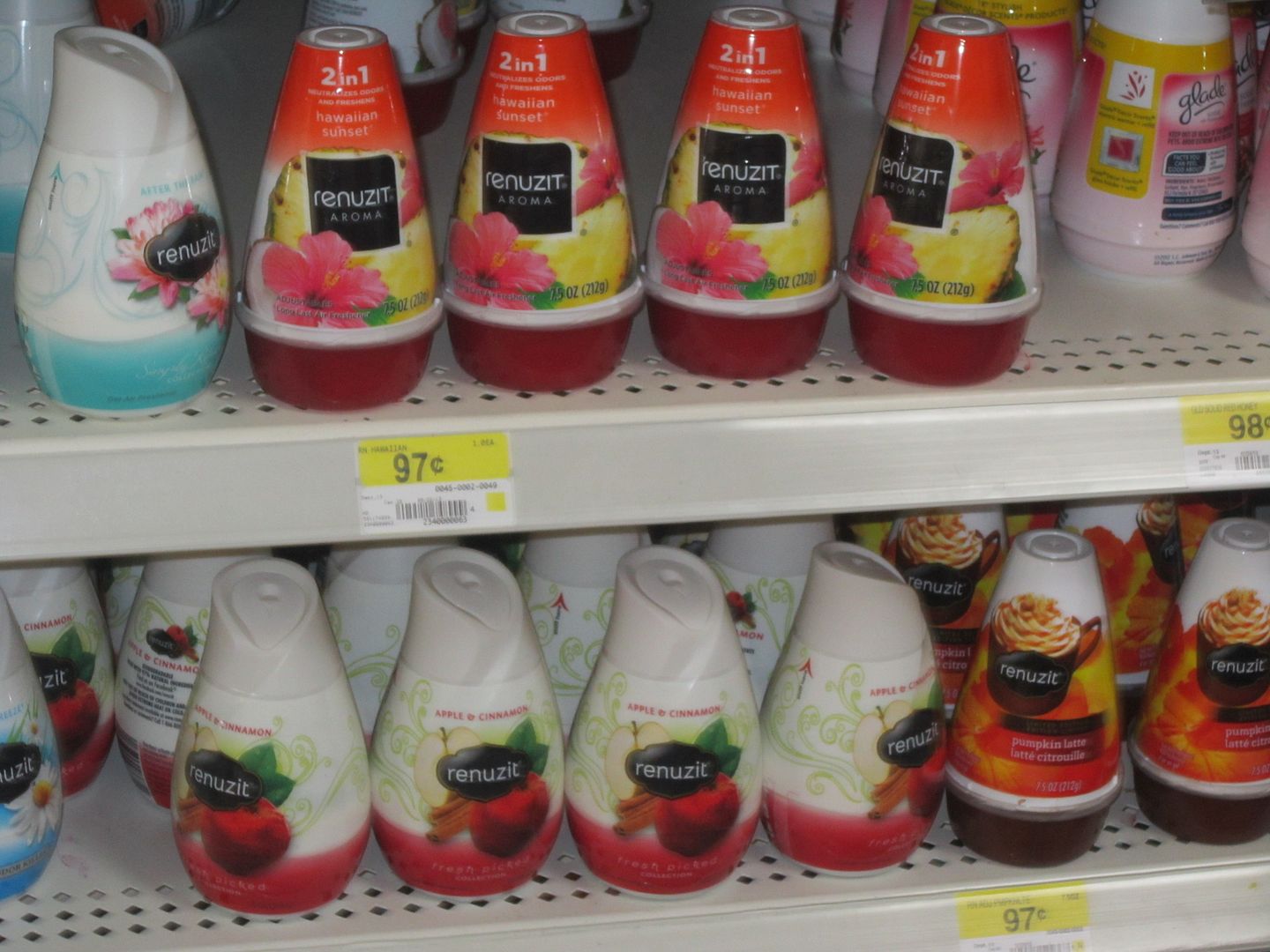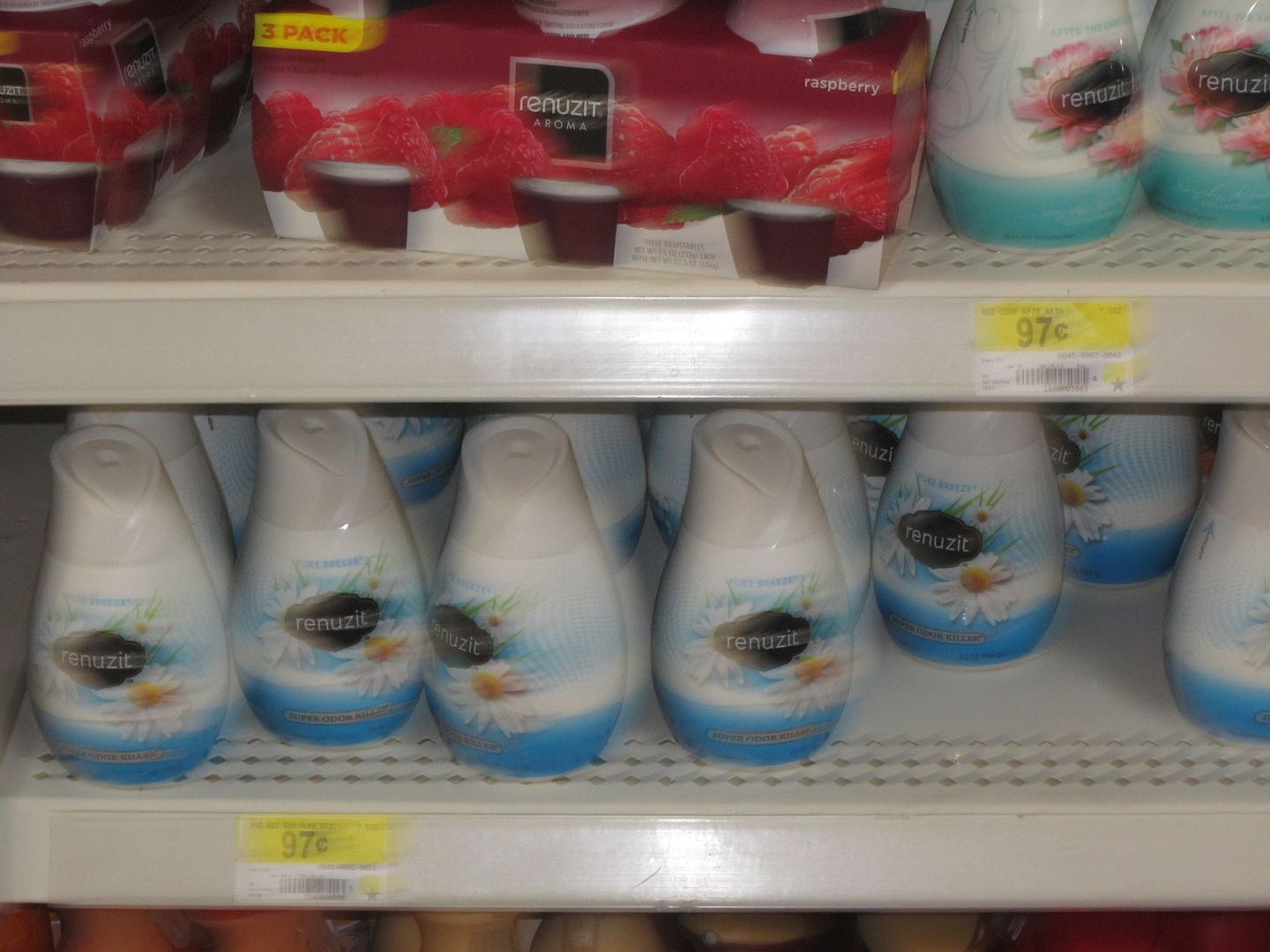 Head on over to the
Renuzit Facebook Page
where you'll find the scent gents. Not only some good looking gents but also a fun new contest. You can Enter to Win a scent inspired vacation for you and 3 friends. Sounds fun!
Like one of the scent gent pages NOW and you can download a $1 off 3 coupon....
Be sure and visit the
Renuzit Special Offers Page
where you can find out how to make $25 by sharing a review of Renuzit.

Lastly, Renuzit has given us 10 coupons for a FREE Renuzit Adjustable Cone. 5 lucky winners will receive 2 coupons each . That way you can grab a scent in black and one in white and try both!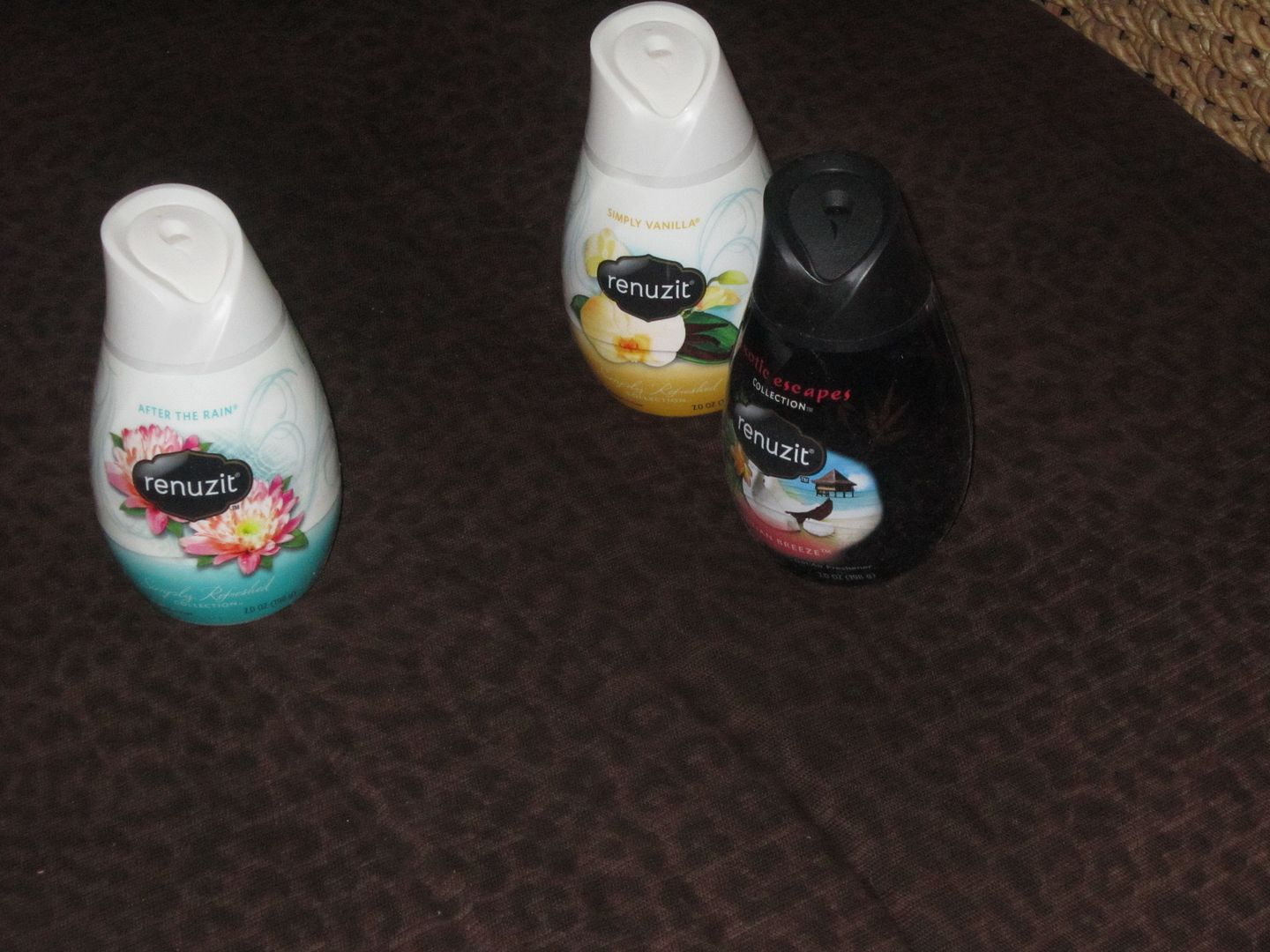 Just fill out the easy rafflecopter entry form . Good luck!
a Rafflecopter giveaway