Paradise Parasail
We used
Paradise Parasail
this summer while in Ft.Myers Beach Florida. Parasailing was definitely one of our summer highlights. It is something the kids have wanted to do for quite some time. I was excited to share their experience.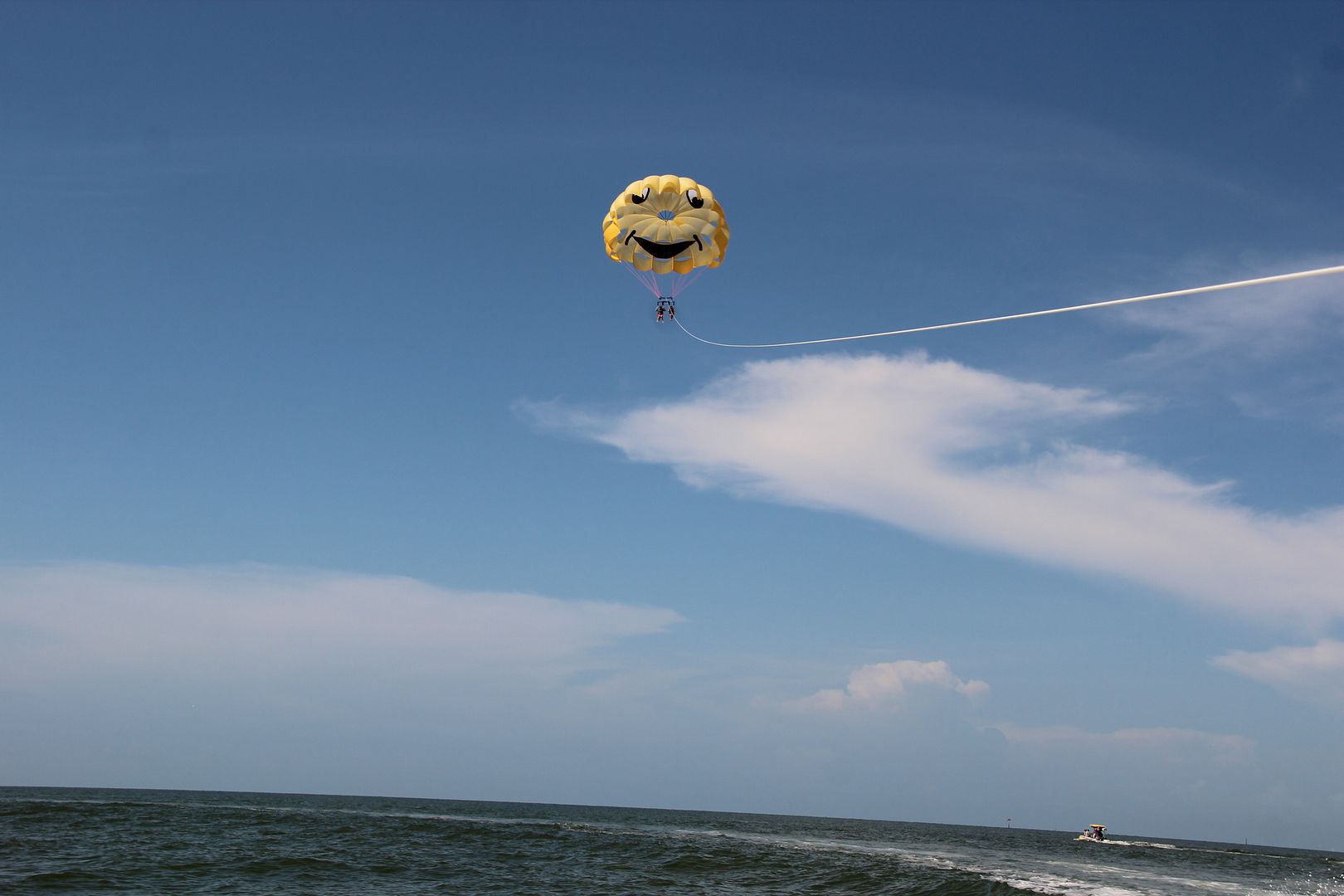 We chose Paradise Parasail for a couple of reasons:
Location
$
and the ability to double parasail
They were very easy to find located right on Ft.Myers Beach. We were running a bit late and called and they were so nice about it. They said they would fit us in when we arrived and they did just that. A little paper work , $ and then it was time to board the boat. Off and away this adventure was underway.
What you see when looking below.
I definitely recommend the picture/video option. We got over 200 outstanding photos with the card and then several minutes of video. There were several in our party and we were able to pay for just the one option and have all of our groups photos/ video on it. Which was great. This extra fee was around $30 and in my opinion $ well spent. I love the photos. The crew and Captain were great making this an experience I doubt they will ever forget. Paradise Parasail helped us have a summer memory they won't soon forget.