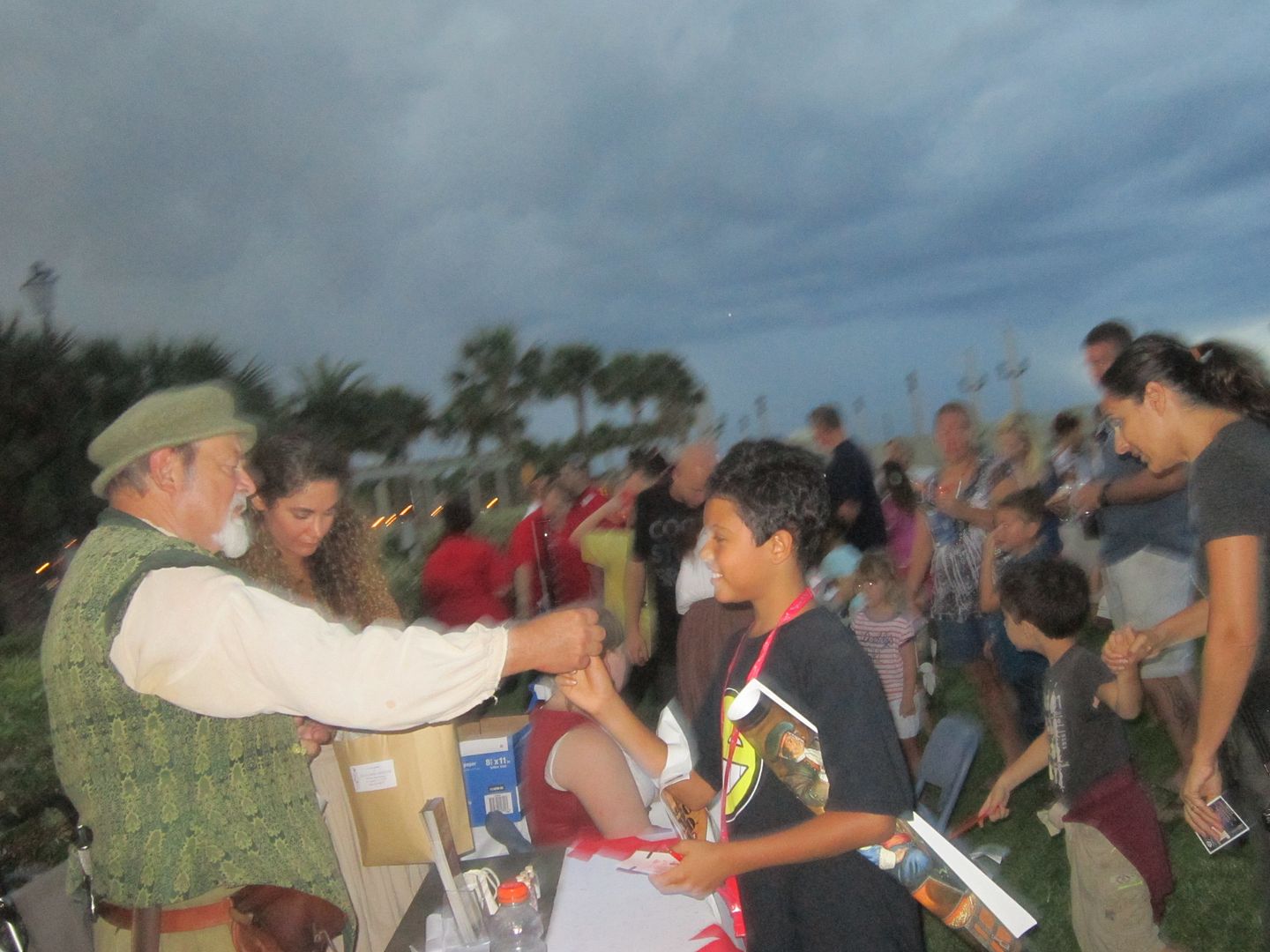 Check out those dark clouds a storm is coming in.
We waited in line forever or so it seemed just so Mr. Man could score
a balloon pirate sword. After all every pirate needs a balloon sword Mom.
The balloon guy could make all kinds of cool animals, hats and swords you name it.
He even does Birthday parties but sadly he had know business cards...So Mama doesn't have his info.
St.Augustine Florida had a back to school event for families hosted by Ripley's Believe It or Not Museum. The weather was not kind a huge storm came rolling through. However, until the rain rain us away we had a great time. Little Pirate just loves St.Augustine. We played putt putt, and enjoyed some of the other games and scored some great freebies to. A train ticket, pirate boat ticket and lots more. Miss E got a ticket to a pirate dinner show . The icing on the cake was a balloon sword for my guy. I can't wait to go back to St.Augustine and use our fun prizes.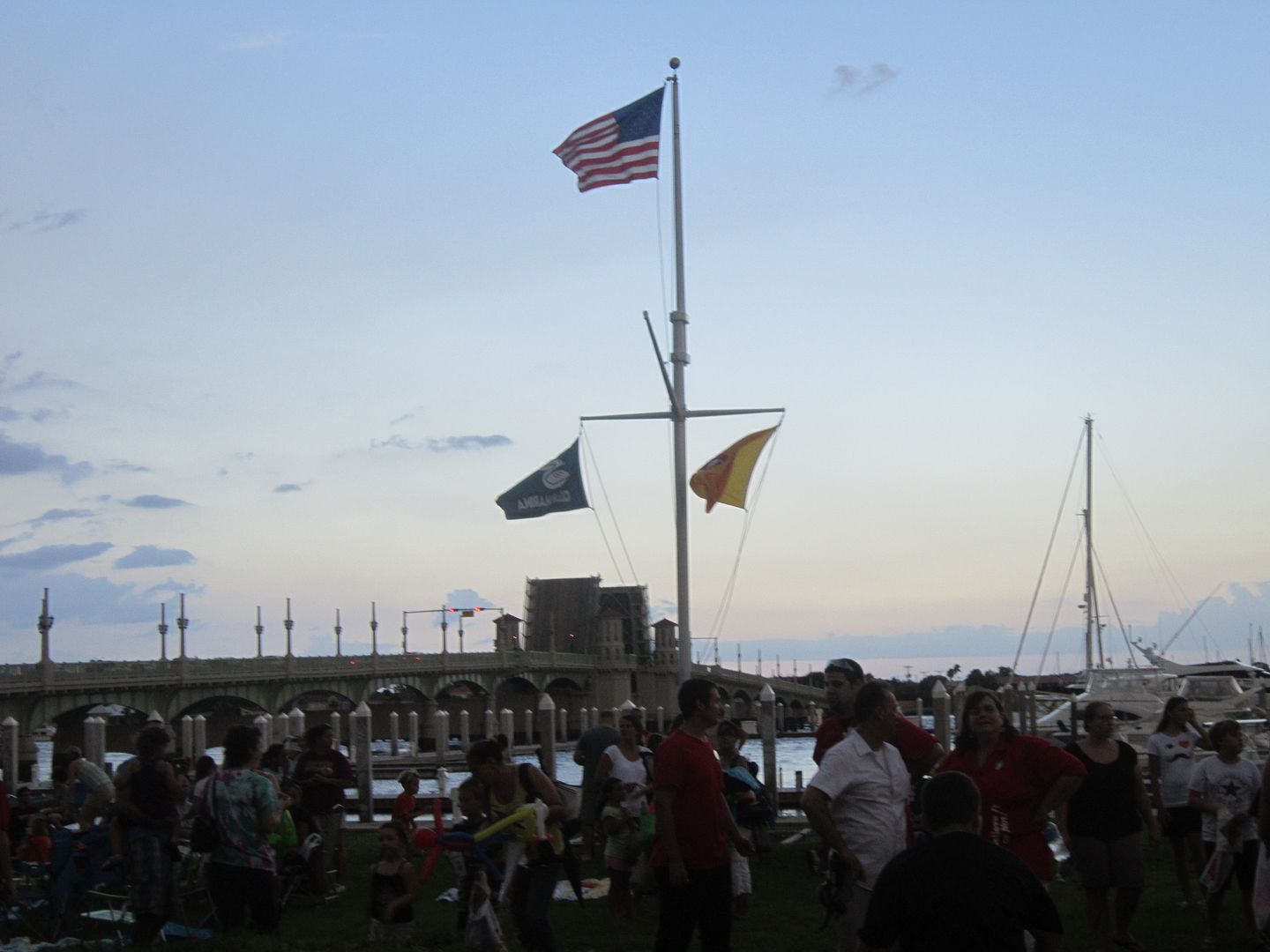 Even with the yucky weather on the way there was a great turn out.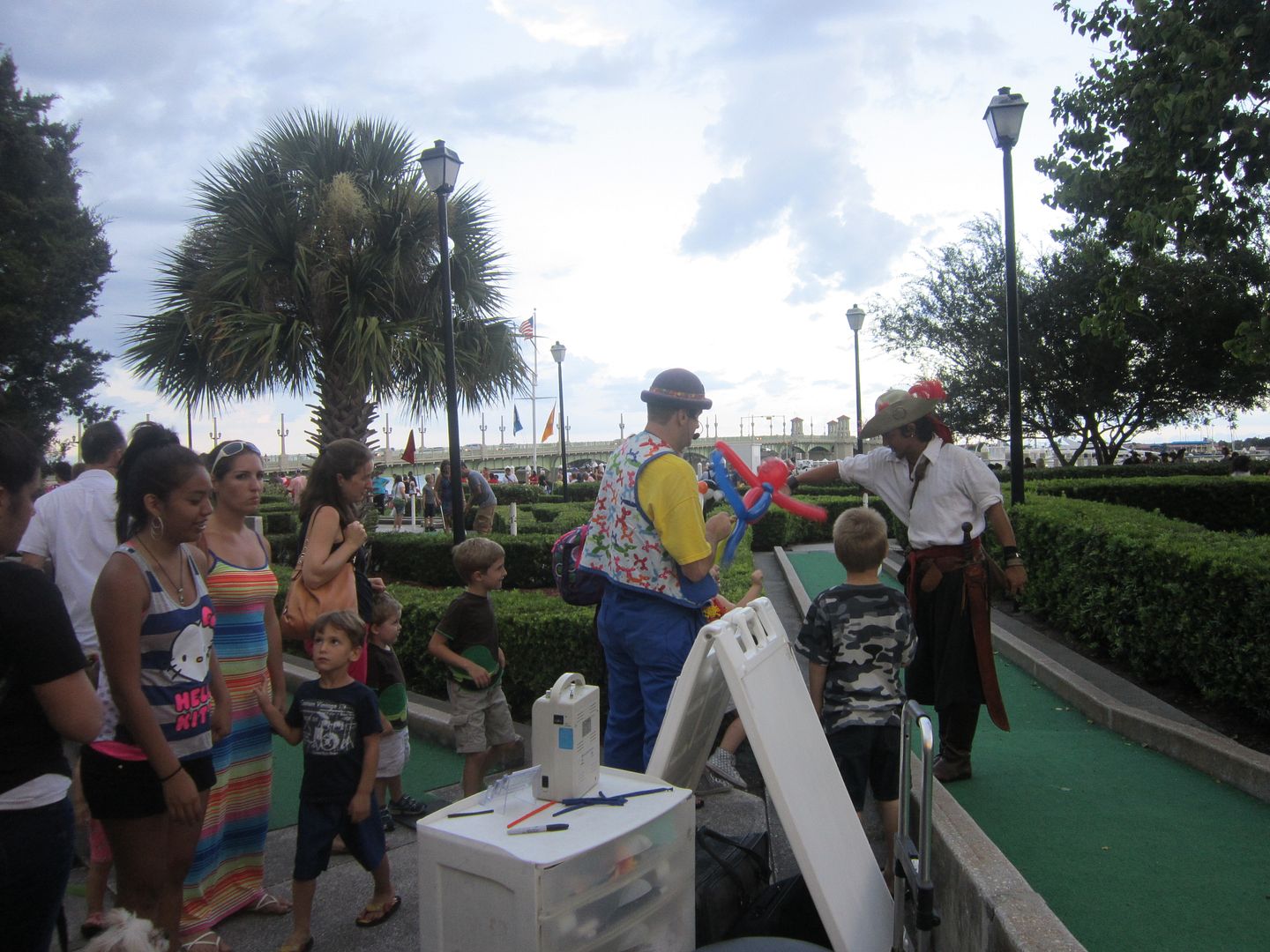 Thank you to Ripley's ! We had a great time and came home with 2 bags of loot!


Did you attend any back to school events this year?