Do you have trouble finding clothes for yourself. I know that I am a terrible shopper when it comes to me. I hate trying on clothes and if I'm honest I'm not big on shopping for clothes either. It's always a hassel I feel like I can't find my style or my size no matter where I go. What if I told you there is a place you can go online that will make shopping so much easier and fun to? I think I'd say sign me up.
About Our Sponsor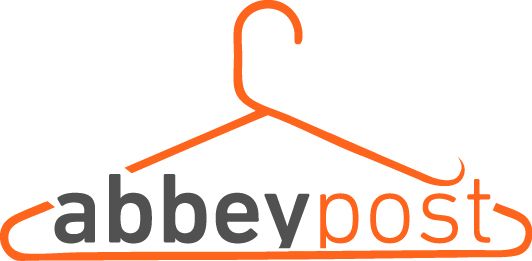 Shopping is fun again! Join the AbbeyPost family and discover the newest and most exciting Plus Size designers, boutiques and brands chosen just for you. At AbbeyPost, we love who you are! Sick of struggling with finding the right fit when shopping online? Tired of squinting at fit charts, hassling with measuring tapes, and then being disappointed by the fit anyway? Sign up today to learn more about AbbeyPost's exclusive "Find Your Fit" technology. This cutting-edge software scans your measurements from the privacy of your own home, then with one click of a button you see the items that perfectly fit your unique measurements and shape. Sounds pretty awesome, right? It's fun, fast and free--and only available here at AbbeyPost.
The Prizes
Abbey Post is offering 2 $50 PayPal Gift Cards - One for our winner and one for them to share with a friend.
Keep: A $50 PayPal Gift Card
Share: A $50 PayPal Gift Card
How to Enter
The Giveaway will open up on
8/27

12:01 am EST
and Close on
8/31

at 11:59 pm EST
.
Complete the mandatory entries on the Rafflecopter below.
a Rafflecopter giveaway
Check out and Enter our Other Giveaways
Side note...It's not mandatory to enter all the giveaways at each blog. Those are just great bonus giveaways for you to enter. Mission Giveaway started with Madame Deals and her $100 story where with $100 several people received the help they needed. We are on a mission to help people help each other! We have gathered a group of bloggers that want to make a difference. Together we are Mission Giveaway! To ask about becoming a sponsor, please contact Amee or Dawn at madamedealsmedia@yahoo.com for details. Take a look at our Media Kit to see what Mission Giveaway has to offer. Are you a blogger that would like to participate in Mission Giveaway? Find out how you can join us. Find our official Terms and Conditions on the Madame Deals Media page.
"Living at the Whitehead's Zoo has not been compensated in any form to share this post. We are not responsible for prize fulfillment. "