TruMoo Milk Boxes are portable , lunch box friendly drinks . They are budget friendly and packed full of vitamins. We received a complimentary lunch box kit and TruMoo for review. C. loves his lunch box drinks and he loves chocolate milk. I couldn't wait to see what he thought of this shelf safe milk . TruMoo comes in lowfat chocolate , vanilla milk and lowfat milk. TruMoo works perfect as a grab and go for his lunch box. A lot of times he will not eat and will just drink. He only goes to school half a day so I'm not to worried he is starving. TruMoo helps me feel better about his options. Including a healthy drink box I know he is getting some nutrition to help last until afternoon. TruMoo knows all about Moms packing lunches and created a list of nutritious options to make it easier on us Moms.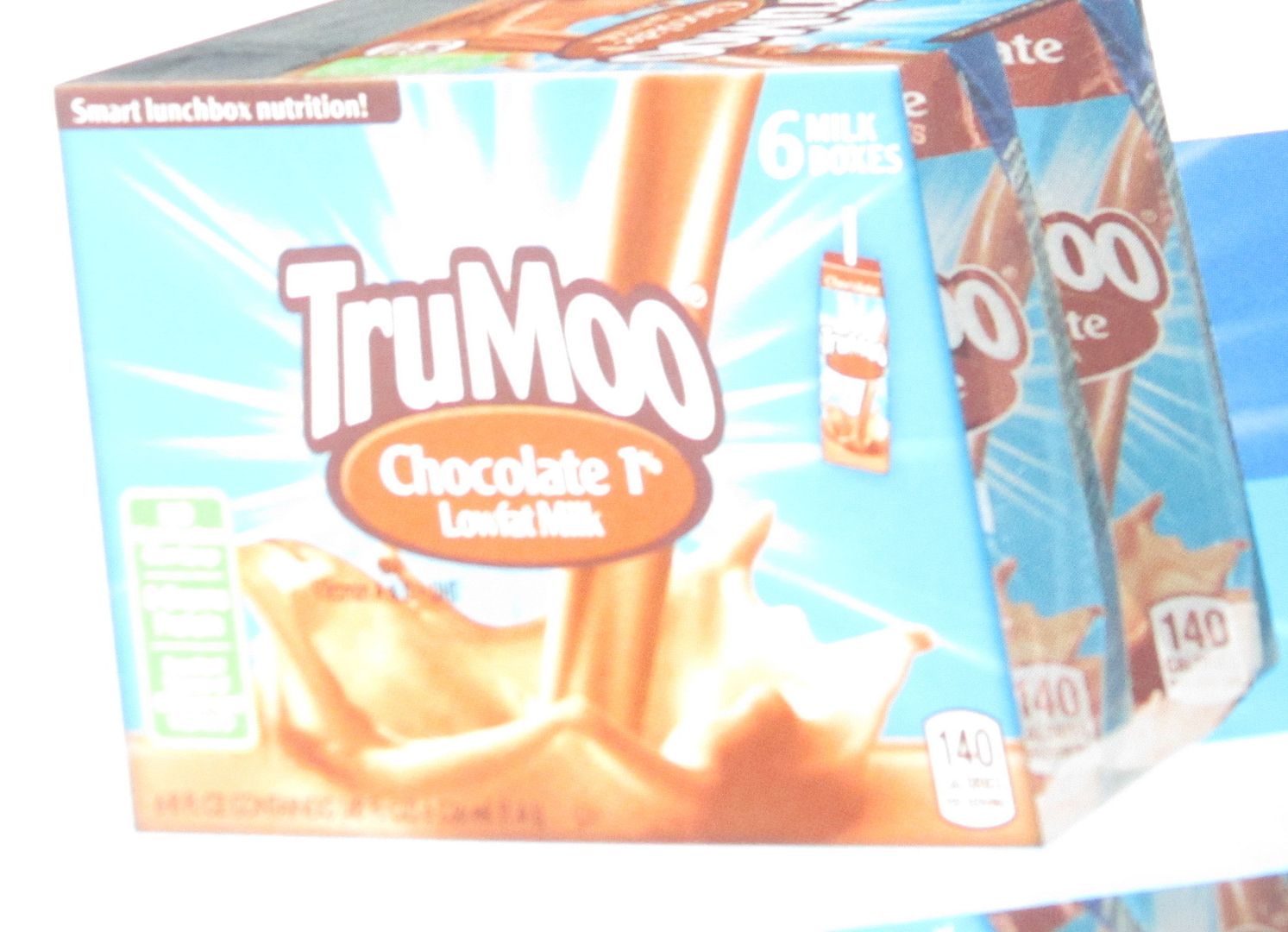 F
or parents on the go and on a budget, here are "Lunch Box 101 Tips & Tricks" from
TruMoo
Milk Boxes to help make lunchtime less stressful and more nutritious for their kids.
1. Instead of a juice drink pouch, opt for a flavored shelf-stable milk box, which provides all the benefits of milk including 8g of protein, Vitamins A and D, and calcium, without high fructose corn syrup or any artificial colors or flavors found in many juice drink pouches.
TruMoo

single serve milk boxes
are a great option. They are available in three flavors kids will love – chocolate, vanilla and plain low-fat varieties, and are free of artificial colors and flavors.
2. Try to include at least one item from each of the five food groups: grains, vegetables, fruits, dairy and lean protein, to help ensure a balanced meal.
3. For a time-saver, sandwiches can be prepared the night before. Put sandwiches in reusable sandwich boxes instead of aluminum foil to prevent them from getting crushed or soggy.
4. Bite-sized fruits and vegetables are an easy way to add a nutritious and fun staple to lunch boxes. For picky eaters, a favorite dip like low-fat ranch, peanut butter or hummus can help make sure those fruits and veggies quickly disappear.
5. Choose leaner lunch meats like chicken, turkey, and tuna in water, or choose a hard-boiled egg, beans, or edamame as great protein alternatives. This way, kids can get protein with less fat and calories.
6. Keep cold food cold and hot food hot – keeping foods at safe temperatures will prevent the growth of unhealthy bacteria. Ice packs and insulated containers are key.
7. Instead of potato chips, try something different with the same amount of satisfying crunch such as: baby carrots, whole wheat pretzels without salt or baked sweet potato chips.
8. Liven up the lunchbox with fun-shaped sandwich and vegetable cutters. Lunchtime should be fun for kids, and they'll be thrilled to find a butterfly- or dinosaur-shaped sandwich in their lunch.
9. Use leftovers, but change up the presentation by putting meat on whole wheat bread or pitas with sliced tomato or create a rice bowl with leftover veggies and protein.
10. Variety is key to keeping kids happy at lunchtime. Avoid boredom by offering new meal and snack options daily or weekly.
WIN~
Now you can Win your very own lunchbox 101 kit and TruMoo Coupons. Just Fill out the easy rafflecopter form below. Thanks and Good luck!
Lunch Box Survivor kit


a Rafflecopter giveaway
The WhiteWave Foods Company is a leading consumer packaged food and beverage company that manufactures, markets, distributes, and sells branded Plant-based Foods and Beverages, Coffee Creamers and Beverages, and Premium Dairy products throughout North America and Europe. The Company is focused on providing consumers with innovative, great-tasting food and beverage choices that meet their increasing desires for nutritious, flavorful, convenient, and responsibly produced products. The Company's widely-recognized, leading brands distributed in North America include Silk® Plant-based Foods and Beverages, InternationalDelight® and LAND O LAKES® Coffee Creamers and Beverages, Horizon Organic Premium Dairy products, and

TruMoo

® Milk Boxes. Its popular European brands of Plant-based Foods and Beverages include Alpro® and Provamel®
We received one or more of the above products for reviewing purposes. All opinions shared are my own.