Does itchy bug bites drive you crazy during the summer months? I received a product to review that helps relieve those pesky itches. BeKoool 's
Itch Relief Patches
work on both insect bites and poison ivy. They are clear, non messy and will stay in place for hours. Itch Pads are super portable making them easy to throw in your diaper bag, purse, backpack whatever you need. I added a couple of mine into my Mom bag for the baseball field.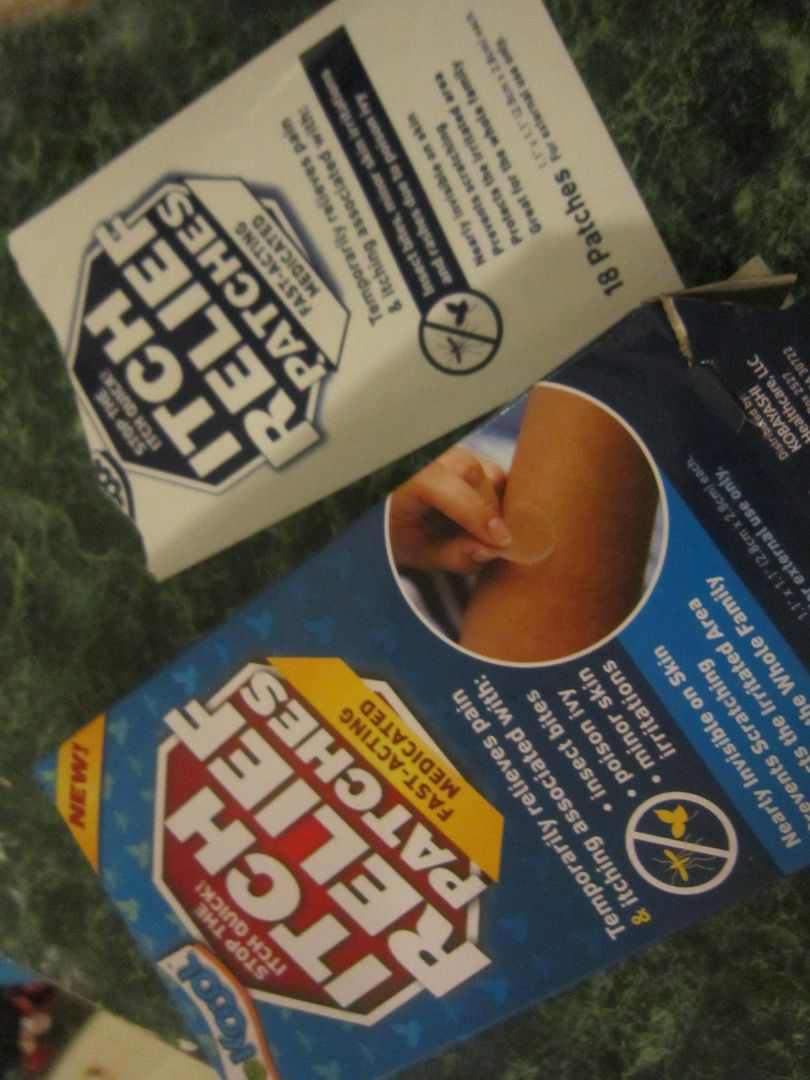 Itch Relief Patches by BeKoool
Mosquitoes get so thick around here and sometimes yellow flies (we live in the country) that some afternoons I refuse to go outside . I can't stand the itchiness after being bit. The BeKoool Itch Relief pads offered me immediate relief. They are a cooling fast acting sheet. You just peel off the back and stick them on the irritated area. Really user friendly!
Itch Patches 18 to a pack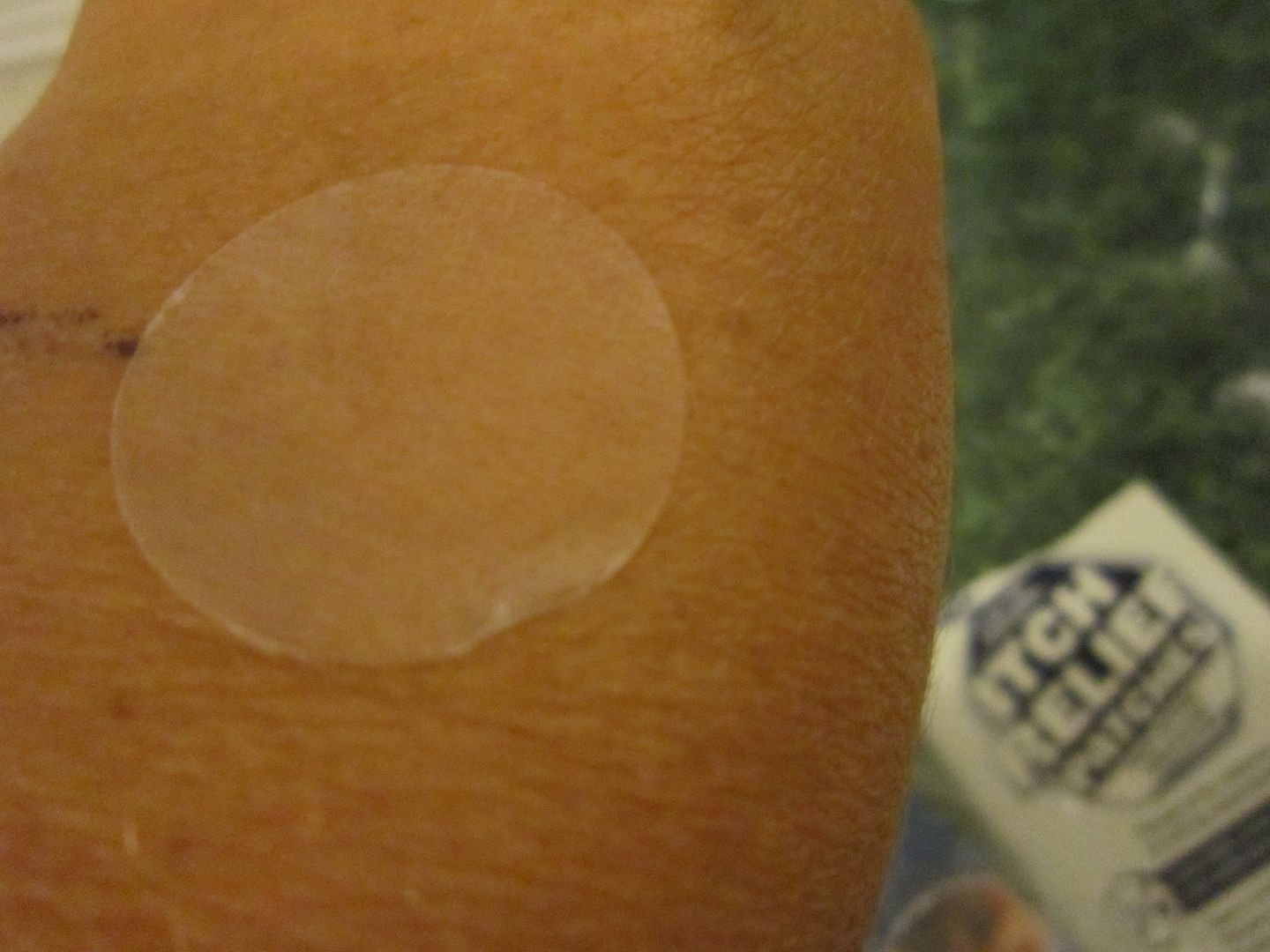 Here is what they look like on.
My daughter swells up like a balloon if she itches in the slightest. These are great for her. The pad forms a barrier that protects from itching. I think the Itch Relief Pads are the coolest and wish I had discovered them a long time ago. Now that I have I'm ready to check out some of the other BeKoool products. I really want to try out the BeKoool migraine. Any relief when you have a migraine is always a welcome!
Now I have some news for you! One of you will
Win this
Win the entire line of

BeKOOOL

® products, a year-long subscription to FamilyFun Magazine, the book, The Travel Mamas' Guide, and a BeKOOOL tote! About the prizes:
The Travel Mamas' Guide is THE book on how to travel with babies and children…and stay sane! Recommended by Working Mother Magazine, the Orlando Sentinel and "The Ricki Lake Show"—this book takes the worry out of family vacations so traveling parents and children can focus on fun. Author Colleen Lanin (a.k.a. The Travel Mama) gives practical advice and shares humorous tales from moms and dads, travel aficionados, and childcare experts in the guide.
FamilyFun gives parents the ideas and inspiration they need to create unforgettable family moments. The magazine's staff are the trusted experts on family vacations, cooking, celebrations, play, creative projects and learning—the full spectrum of fun that enriches the precious time families share. Written for parents with children 3 to 12, FamilyFun is unique in the marketplace, delivering real ideas for—and from—real families.
BeKOOOL's

Itch

Relief

Patches

provide fast-acting, targeted, medicated relief from

itching

due to insect bites, poison ivy, minor skin irritations, cuts and scrapes. The

Itch

Patch

is nearly invisible on skin and provides a protective physical barrier that stays in place and helps protect the irritated area from further infection.
BeKOOOL Cooling Wipes are single use cloths that provide instant personal cooling without refrigeration.
BeKOOOL Kids are single use cooling gel sheets specially formulated for kids to provide immediate cooling relief from fever.
BeKOOOL Migraine are single use cooling gel sheets that provide immediate soothing relief from migraine headaches.
Just fill out the easy rafflecopter form . Good Luck! (US Only)
a Rafflecopter giveaway
a Rafflecopter giveaway
"Living at the Whiteheads Zoo received one or more of the above items complimentary for reviewing purposes. Even so all opinions are my own.. Prize will be fulfilled by the sponsor not Living at the Whiteheads Zoo. "