Last weekend we spent a hot summer day in St.Augustine , Florida at the Food Truck Wars event. Over 40 food trucks lined up at Francis Field to compete in 5 categories.
Spirit
People's Choice
Top Sales
Casual Cuisine
Delectable Desert
Food cost from $3 to $18 with an average meal being around $8. I have to say however a canned drink ran about $2 which is just ridiculous! Admission was Free. Guest were encouraged to bring a blanket or lawn chair and that was really needed. The event was totally packed!
Not only were there food trucks present, but live music, a bounce house and several carnival like games for the kids. My son (4) loved the bounce house and bean bag toss.
The Winners:
People's Choice - Cowboy Jim's Cookies and Candy
Top Sales- Claw Daddy's
Delectable Desert - Sweet City Gelato
Spirit Award- Taste buds Express
Casual Cuisine - Bem Bom
What did we think ? If you are a fan of fair or carnival like events then you will probably love Food Truck Wars. We didn't get to try every vendor but the different trucks and ways food was displayed was definitely cool to take in. The event was really packed and the lines really long. We went later in the day when the temps were cooling down some and it was closer to judging. Several of the vendors had already "sold out" of foods. (which was a BUMMER)
There were four of us in a group + the little. We all got from different vendors and shared. My favorite was the BBQ and sweet potato fries . I did try a "Indiana" Fried Pork Tenderloin Sandwich and it was Yumm Oh! I will definitely be recreating that bad boy here at home.

Personally, I liked checking out the trucks and how they were decorated. I liked sampling from different vendors , and trying foods that I usually would not. I didn't like the crowds and I thought they were just overpriced. Would I go again probably not, am I glad I went sure am!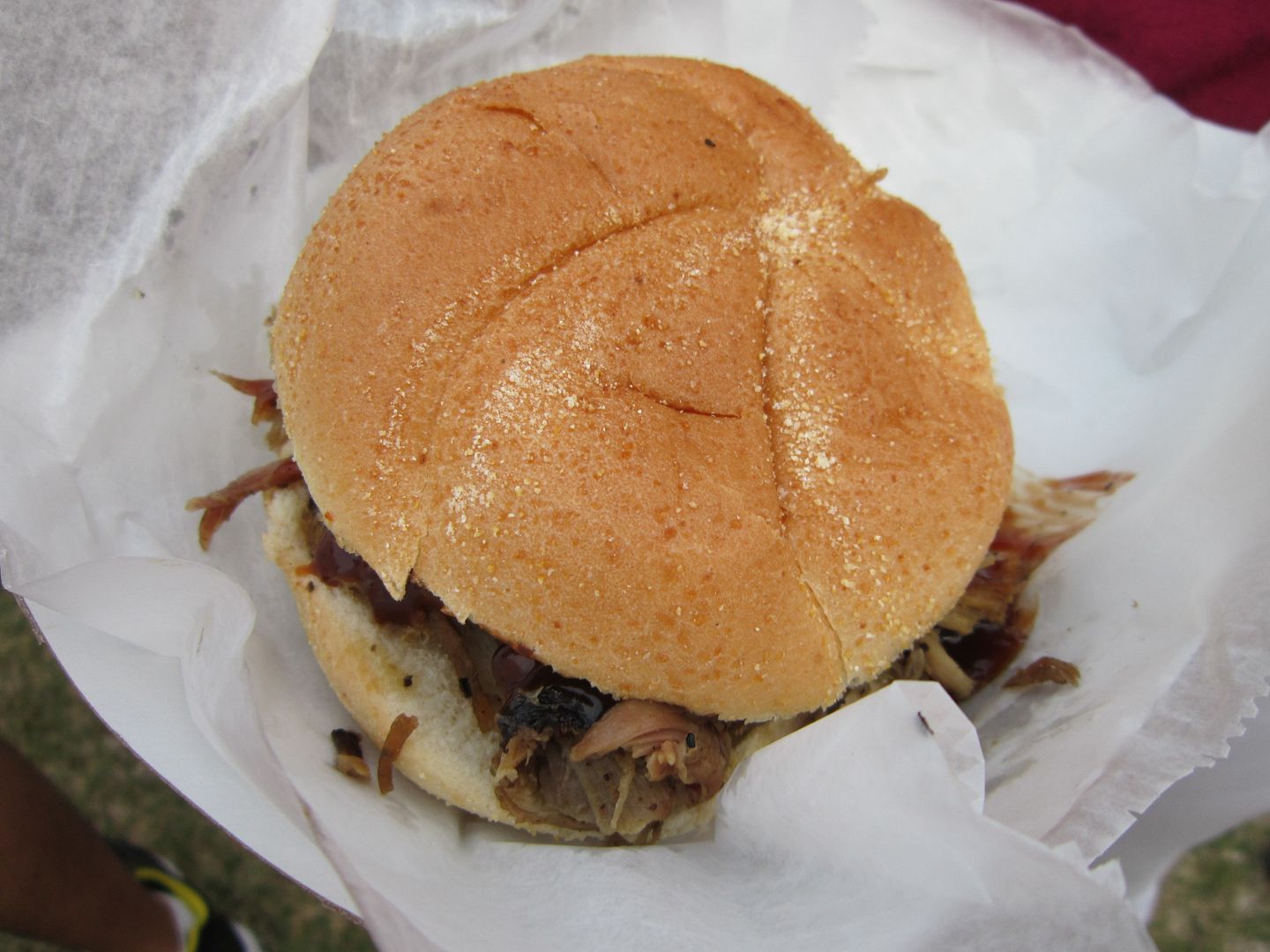 BBQ Sandwich and Sweet Potato Fries. I think we'd already eaten the fries by the time I took a picture. The BBQ was really quite good!
Indiana Fried Pork Tenderloin Sandwich on a Kaiser roll with sliced tomato, lettuce and red onion. Delicious. Basically its a huge fried and seasoned up pork chop sandwich! It's good!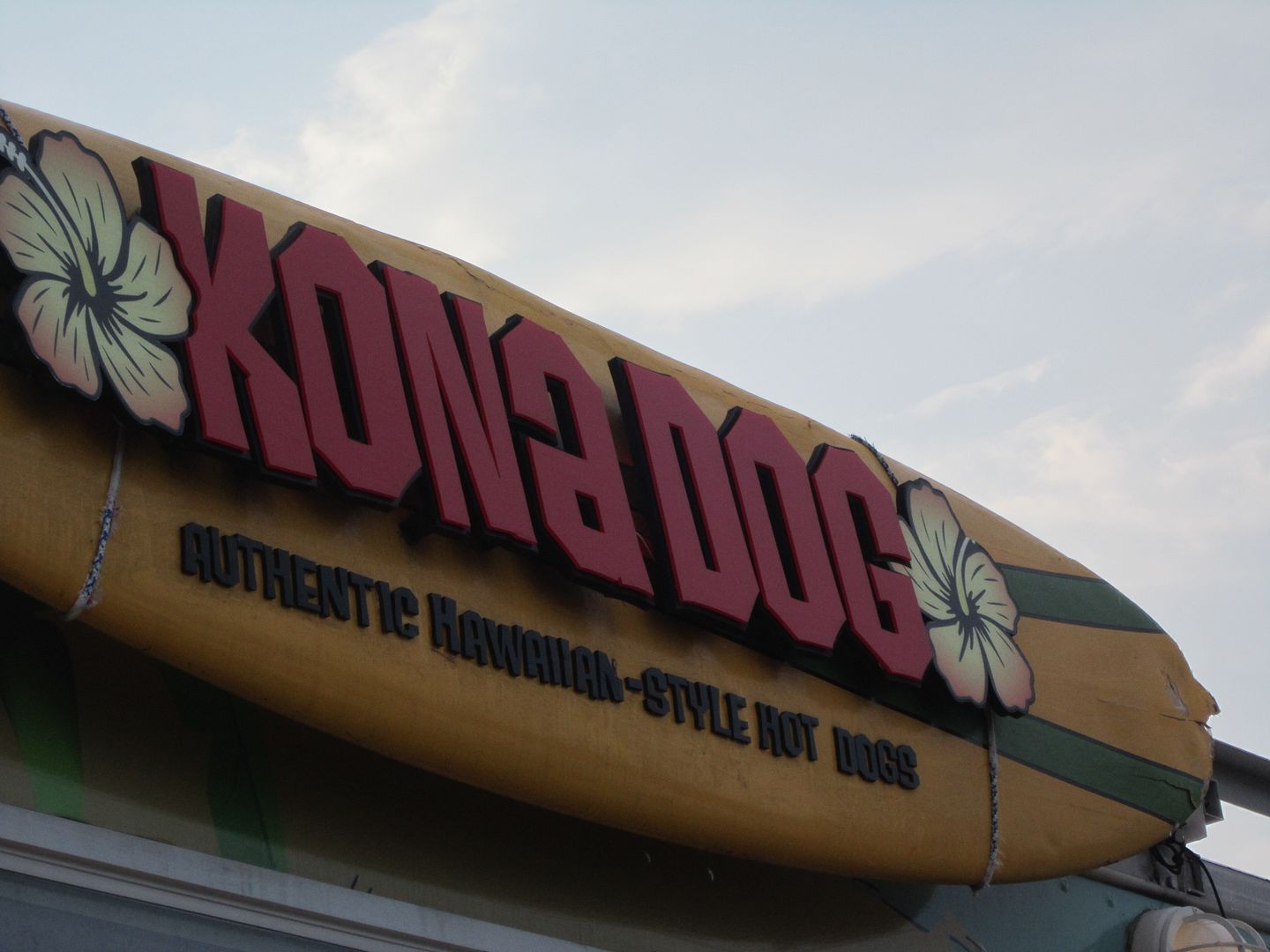 We thought Kona Dog wrapped their hot dogs really cool.
Food Truck Wars will be in Winter Haven, FL in September and Tampa, Fl in October. If your in the area stop in and explore.