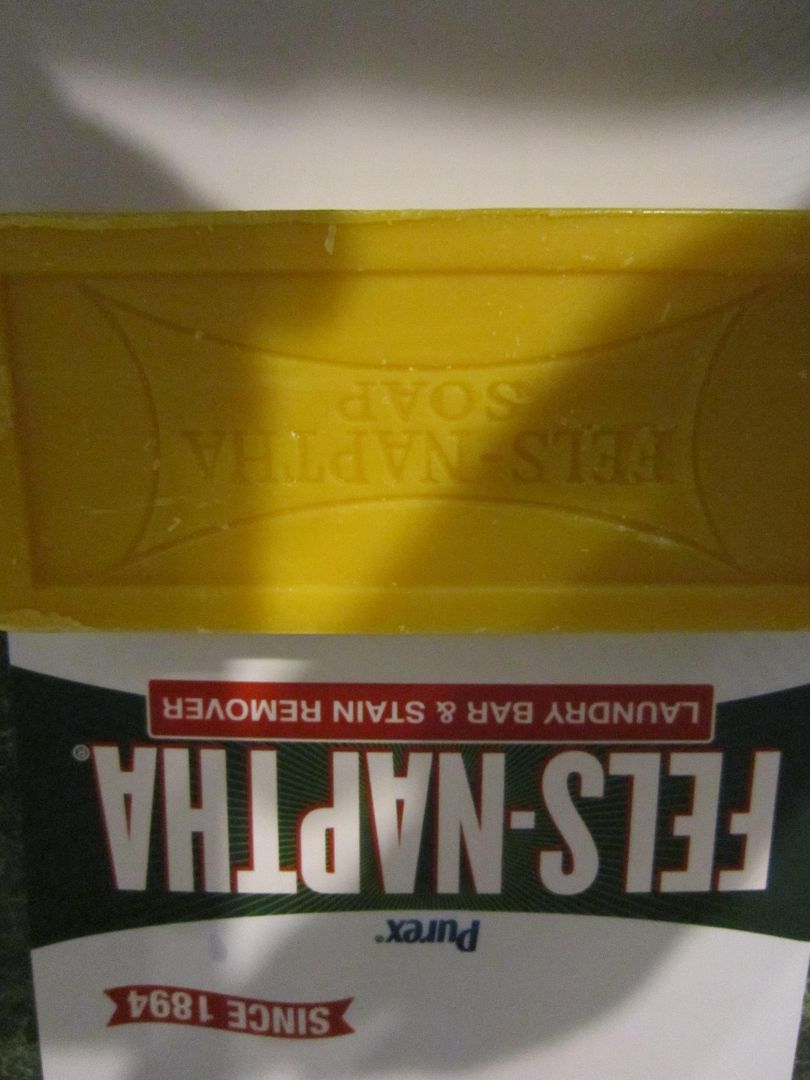 As a Purex Insider I love being able to tell you about new Purex products and how to use them. I recently tried the Purex Fels-Naptha bar .
What is Fels-Naptha?
Fels- Naptha is a
stain removing laundry bar
. It works overtime to remove greasy stains , treat oily stains, perspiration, and more. I don't know about you Mamas but I am always on the lookout for a good stain remover. If it makes my job easier in the laundry room then I am for it!
How does it work?
Just rub the wet Purex Fels- Naptha bar over the stained area. Let it sit a few minutes and then wash normally.
The stain I am most often trying to remove is baseball clay. Boy do them boys get their baseball pants dirty and always white pants at that. It is recommended for severe soils to use a brush to work in the Fels- Naptha. We're not currently playing ball but I can't wait to pretreat my stains with Fels -Naptha next time we do!
Another great use of the Fels-Naptha bar is to make your own laundry detergent. Another Purex Insider shared her experience with making laundry detergent and the recipe on her blog
Dnbuster's Place
. Stop in and check that out!
Be sure and Connect with Purex On
Facebook
to keep up to date on all of the newest and great promotions!
WiN:
Win a manufacturer's coupon for a Free Purex Fels-Naptha Laundry Bar! Just fill out the easy rafflecopter form below:
a Rafflecopter giveaway
"As a Purex Insider Living at the Whitehead's Zoo receives complimentary products for reviewing purposes. We received one or more of the products above for review. However, all opinions shared are our own."