I love games and fortunately so does my son! He is four and although he is not the best at taking turns and following all of the rules we still play and have fun. Games are a great way to teach your little person about sharing, rules and turns. We received Chasin' Cheeky a game for preschoolers and absolutely the perfect game for my guy!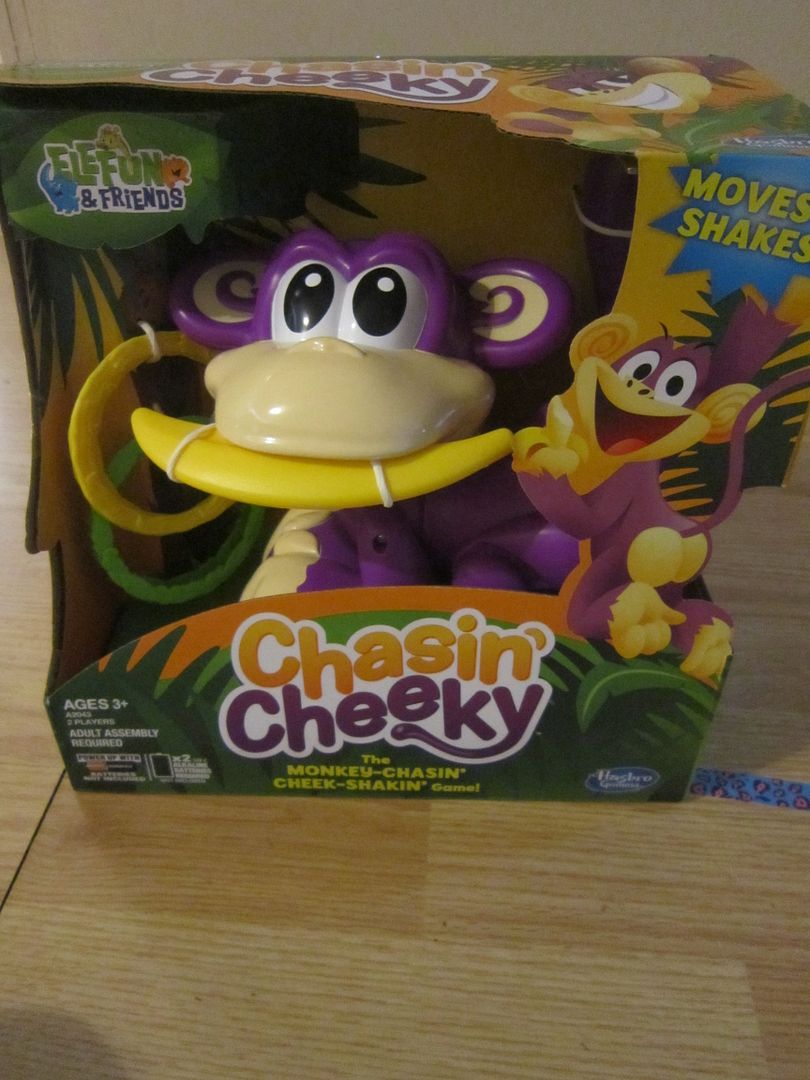 W
hat did we think
? To start with C. loves monkeys so this was a good fit for him just in looks. He was so excited to play listening to the rules was not in the cards at first which was okay. He wanted to gather all of the rings himself instead of playing 2 player. (Kids) I really like that the rules are very simple and designed so that small children can easily understand them.
Chasin' Cheeky is designed to zoom around the room and get your sillies out which I love because my boy has some serious energy. The purple monkey zooms off and your preschooler chases him to toss a ring onto his tail. There are two sets of rings green and yellow so each player chooses a color to gather up and toss on the monkey. The first player to get all of their rings on grabs Cheeky's banana and then "Cheeky" will do a victory dance. The cute little victory dance has your child dancing right along. This game is seriously
fun and cute!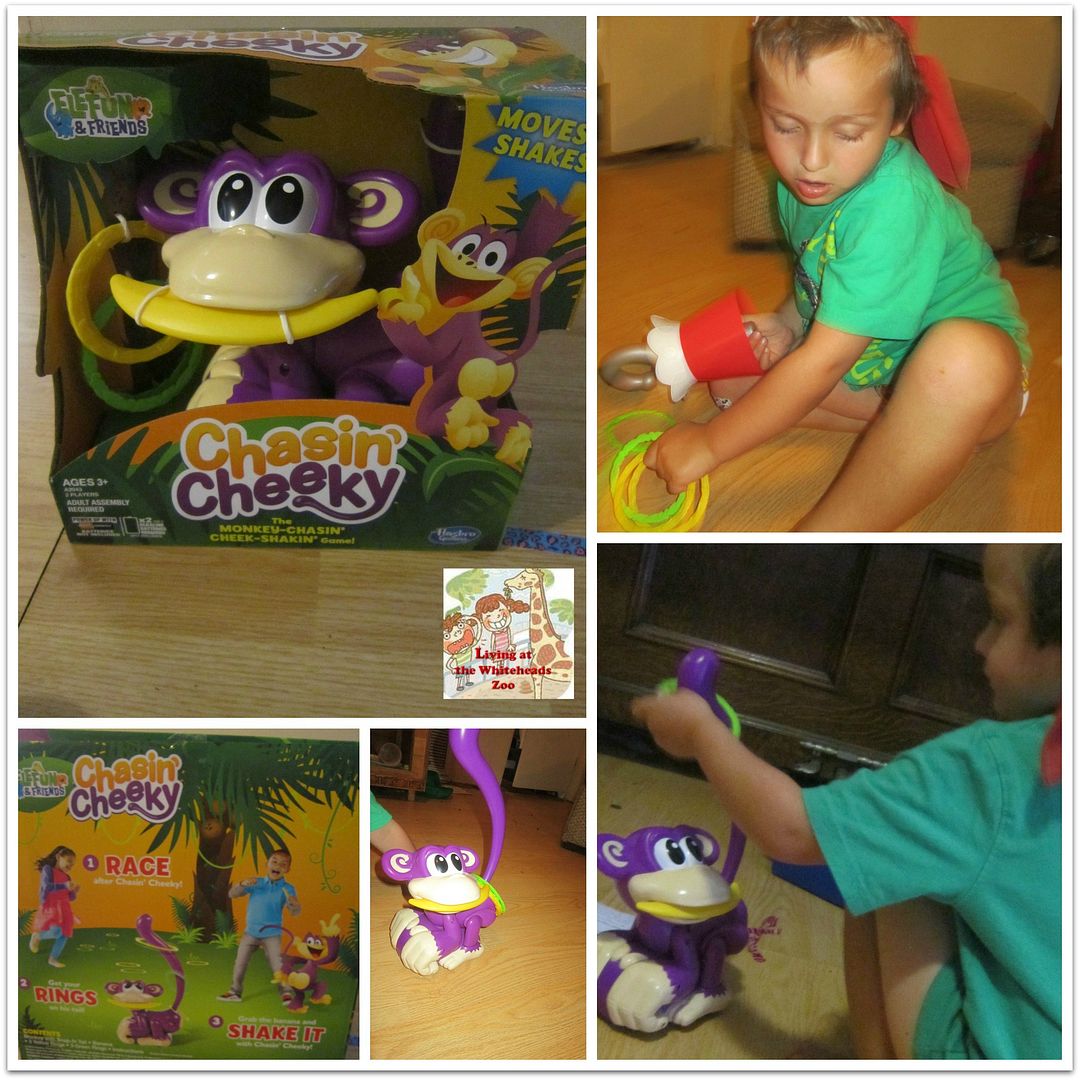 WE had a ball with the Chasin' Cheeky. So much so that he wanted to show it to his friends and Nana when he later saw them. This game was a big hit here at the Whiteheads.
Some of the things that I love about Cheeky:
gets him moving
not a lot of pieces to keep up with (really appreciate that)
only takes 2 batteries
definitely age appropriate
rules are easy to understand and again age friendly
So Fun!
Chasin' Cheeky is for ages 3+ and is a 2 player game. It's available Fall 2013 and the approximate retail price will be $24.99 .
Keep Up with All things Game Night Follow Hasbro on
Facebook
and Twitter
WIN:
1 of my lucky reader will
Win a Chasin' Cheeky of their own!
Just fill out the entry form below for your chance! Good Luck! Open to
US only
.
a Rafflecopter giveaway
Here is a short video clip of my guy playing with the Game Chasin' Cheeky game!
"
Living at the Whitehead's Zoo received a game complimentary for reviewing purposes. All opinions shared here are completely my own. "