Being able to pay it forward really does leave you feeling great. Last year myself and 84 other bloggers were able to collect school supplies for children, fill backpacks and give to them to children to start the school year off great. That back to school pay it forward event was a great success. This year we were able to do it again. I was so excited to participate once again in a back to school pay it forward backpack challenge. Campus Book Rentals provided each blogger with $25 to go out and buy as many school supplies as possible and help a child or children.
The community I live in is a smaller community and has a lot of need. I knew it would not be difficult to find a child who could really benefit with a little boost for their school year. I have a friend who is in the process of getting a divorce. I knew that her sweet daughter could really use a back to school surprise. Her daughter will be going into the fourth grade. With them in mind I set out to find some sales and deals. The mom told me the most important thing was the backpack and that the little girl said it must be cool. She also provided me with a short supply list. I put the backpack at the top of my list and set out to do some shopping.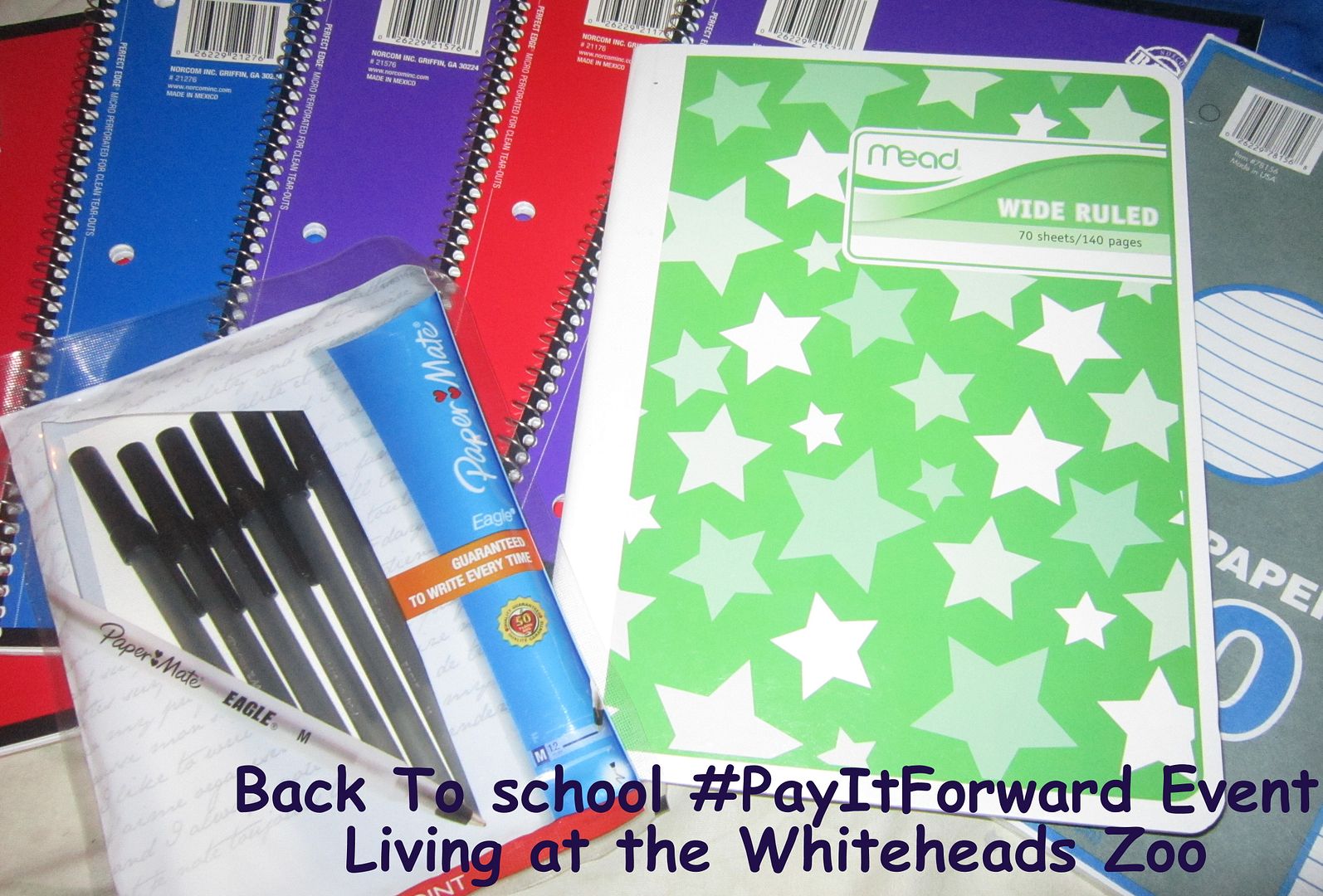 The beginning of August in my state was tax free week . That is when I did most of my shopping to get that little bit of extra savings. I hit Target, Dollar General, Dollar Tree , My own Stash of supplies, and Walmart to get the best deals in my area. I was super excited when I was able to get everything on the list with a couple of extras and stay under budget.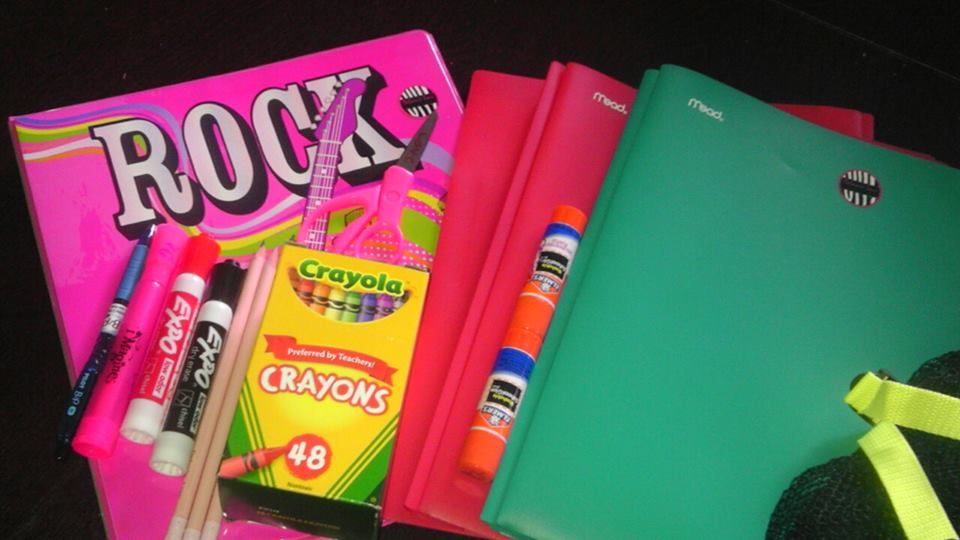 Here is what we purchased for $25.
1 pack of 48 crayons (Crayola requested) $2.47
2 Glue Sticks ( I had extras so these did not cost a thing) $0
2 Pencils (I had extra) $0
Expo Dry Erase Markers $1.00
Highlighter $1.00
Cute Folder $1.00
Assorted Folders X 3 .50 = $1.50
Ink Pens $1.00
Backpack - $12
Notebook Paper loose leaf .88
Notebooks .20 X 5 = $1.00
1 composition book = $0.88
1 ruler = $1.00
1 pack of pink erasers = $0.75
No tax = Total $24.48
This little girl and her Mom were all smiles when I handed this bag of loot over. I hope that she has a great new school year. A huge thanks to our sponsor Campus Book Rentals and Madame Deals Events for paying it forward and helping others do so!

Campus Book Rentals is a company that offers students up to 90% off their textbooks! It not only allows students to save money, it helps students make money by providing services for students to rent out their textbooks to other students. Campus Book Rentals has been around since 2007, and continues to help students live a more affordable life. Campus Book Rentals is proud to sponsor such an amazing pay it forward event!
disclaimer: "There was no compensation for this post other than $25 received to provide a child with school supplies."