Have a great time floating and playing with these
boat crafts for kids
. My son loves boats, even more so he loves floating them and playing with them. What better summer activity than creating your own fun boats and sailing them? This is the perfect thing to keep my little sailor happily busy.
We have three fun and easy boats to share with you today.
Boat #1 is our Coffee Can Boat
one plastic coffee can
one dowel stick
one piece of craft foam or material to cut sail out of
Stick dowel into can and add your sail very easy . It floats well and out sailed several of our other styles in the pool.
Boat #2 Orange Juice SailBoat
one orange juice container
dowel
scissors or craft knife
Cut out double sides of juice box (see photo) Save the material you cut out and cut a triangle for sail. Attach Sail to Dowel. Cut small hole to fit dowel through in bottom of the boat.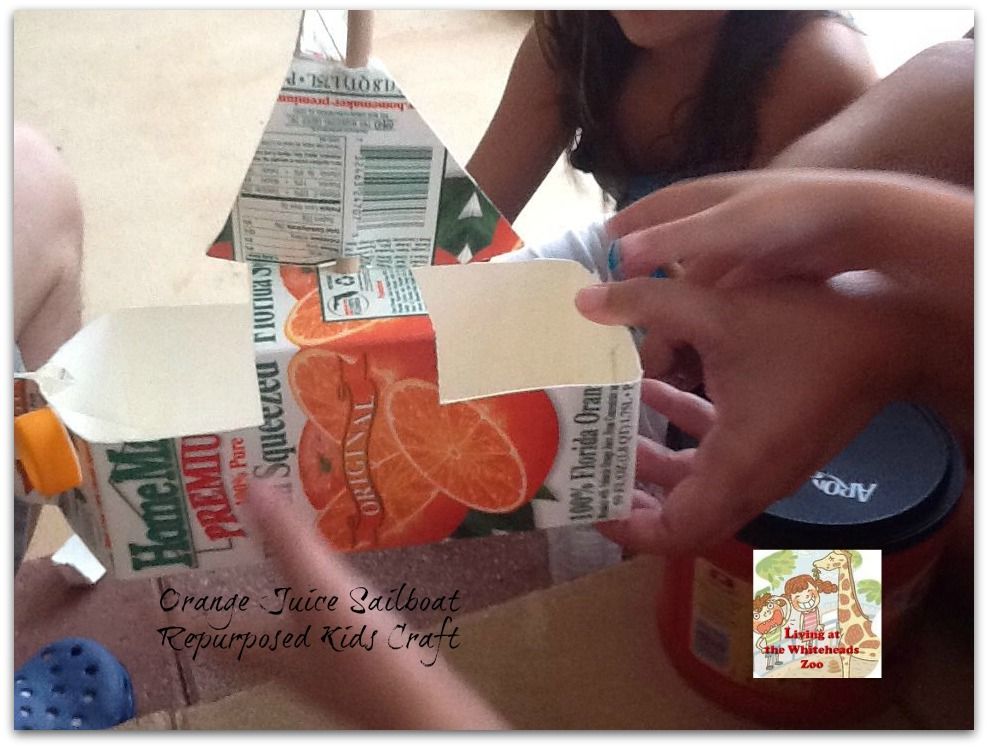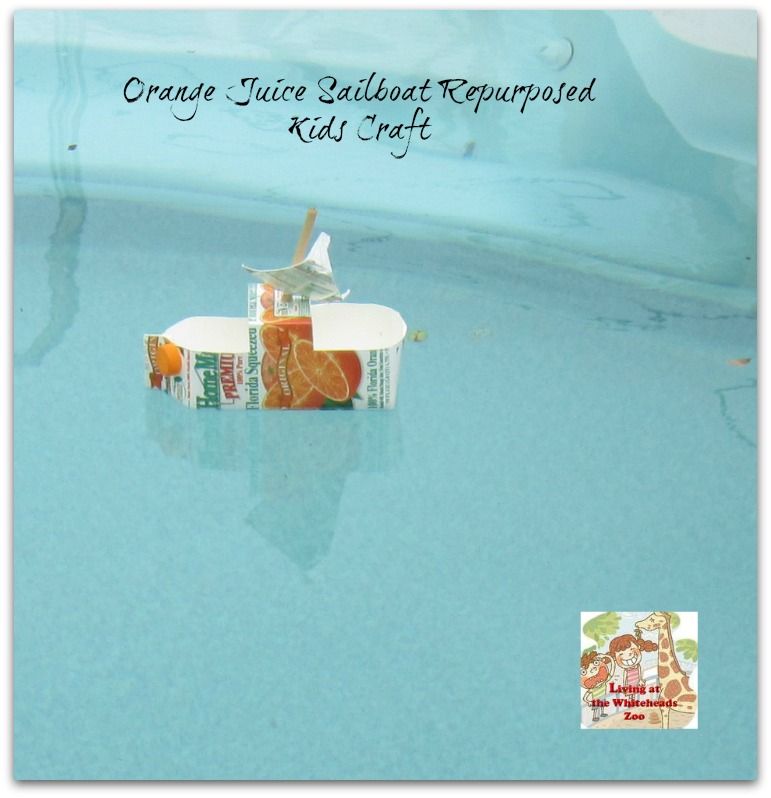 Boat #3 Papa's Pirate Ship ~
This boat has lasted all summer and he actually has two of them. That Papa is a crafty fellow and boy are we ever lucky to have him. He cut a board and added three holes to stick dowels through. From there he cut out a piece of canvas tarp and attached for the sail. We float these in the pool every day my little boat lover adores them!
We made a little video of our boats in the pool. Have fun. If you make a boat we'd love for you to share a photo on our
facebook page
!